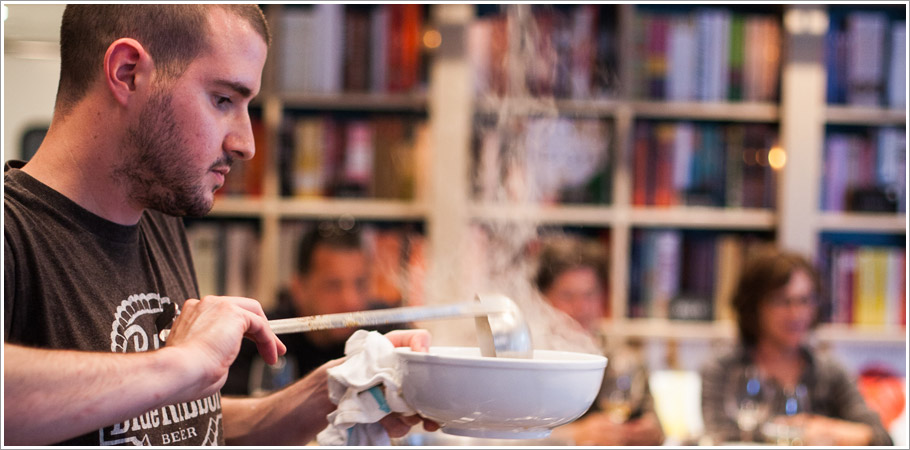 BEN PUCHOWITZ
Executive Chef,
Matyson
and Chef-Owner,
Cheu Noodle Bar
Ben Puchowitz began cooking professionally in 2001 while earning a degree in Urban Planning at Temple University. His cousin, Matt Spector (co-founder of Matyson), took Ben under his wing and instilled in him a unique cooking style. Since taking over the Matyson kitchen upon Matt and his wife Sonjia's departure in 2008, Ben's food has evolved. His global approach to local ingredients has propelled him to the forefront of the Philadelphia food scene.
Ben's creative side shines in Matyson's ever changing, weekly themed tasting menus. The five-course prix fixe menu tends to focus on one single ingredient (lobster, vanilla, coffee, rice, just to name a few) but can also highlight geographic regions or even quirky food trends like finger food or breakfast for dinner. The tasting menu is offered Monday through Thursday and is $45 for five courses.
In April of 2013 Ben and longtime friend and business partner Shawn Darragh opened Cheu Noodle Bar to rave reviews and constantly filled seats.