We wish you a COOKie Christmas! If Cookie Monster is your spirit animal, this is the post for you. In the theme of the holidays, I set out to make some festive cookies using recipes from our vast cookbook library. Be sure to stop in to check out the selection for yourself this Thursday, December 21st from 12-5pm when all cookbooks are 20% off. This is a perfect opportunity to get a last minute gift for the home cook in your life.
Using two eye-catching titles from the baking section, I tested out three cookie recipes of varying difficulty. Use these recipes to make treats for Santa, to give as a gift, or to simply make your house smell amazing. The outcome of my baked goods adventure is below the jump.
Snickerdoodle (Schnickerdudle)
Cookbook: Dutch Treats: Heirloom Recipes from Farmhouse Kitchens by William Woys Weaver
Difficulty: Easy
Ingredients: 8 Tbsp Unsalted Butter, 3/4 cup Sugar, 1 tsp Vanilla, 1 Egg, 1 1/3 cups AP Flour, 2 tsp Baking Powder, 1/2 tsp Salt, 2 tbsp Sugar, 2 tsp Ground Cinnamon
Yields: 18 Cookies
There are few things in life better than a cold glass of milk and a warm cinnamon snickerdoodle. This classic Pennsylvania Dutch cookie is a personal favorite of mine. The etymology of snickerdoodle is quite interesting. According to the book, schnickerdudle is derived from two hardly sweet words. In Dutch, a schnickelfritz is a mischievous child, and dudle means fooling around in a sexual manner. So while these cookies are innocent, I'm sure Dutch mothers take particular note of the name.
The ingredients are simple enough that making the dough was quick and easy. They came out perfectly the first time! The recipe recommends making walnut sized balls of dough to place onto the baking sheet. If you want to be more precise than that, I made 1 oz balls and they were the ideal size. The trick to this recipe is to remember to chill the dough for 1-2 hours in order to ripen it. The longer it cools, the fluffier your cookies will become. Be sure to roll them in cinnamon and sugar prior to baking for the finishing touch!
Basic Butter Cookies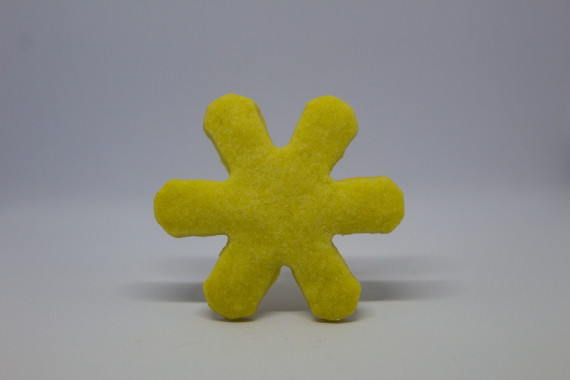 Cookbook: The Artisanal Kitchen: Holiday Cookies: The Ultimate Chewy, Gooey, Crispy, Crunchy Treats by Alice Medrich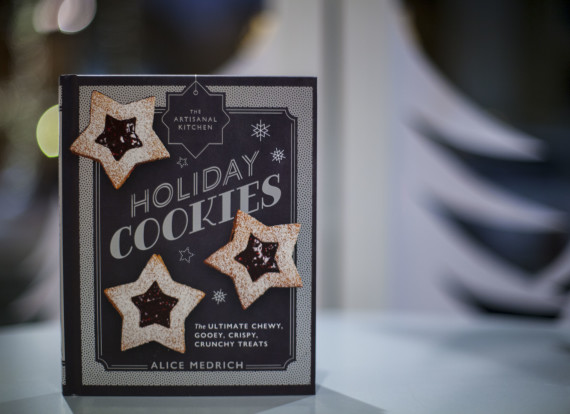 Difficulty: Medium
Ingredients: 14 Tbsp Unsalted Butter, 3/4 cup Sugar, 1/4 tsp Salt, 1 1/2 tsp Vanilla, 1 Egg Yolk, 2 cups AP Flour
Yields: 48 small Cookies
While this recipe is extremely basic as far as ingredients are concerned, making these butter cookies can get a bit tricky.  The hardest part is cutting out the shapes (especially if you don't chill the sheets of dough before cutting).  There is certainly room for creativity in this cookie recipe. Make your own frosting, add sprinkles, use different shapes, the sky is the limit with these treats! If you have children I would recommend making these cookies with them as it will give them a chance to make their own creations while not being too complex of a recipe.
My Ginger Cookies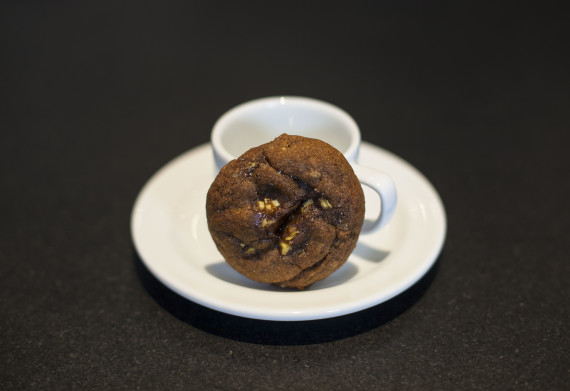 Cookbook: The Artisanal Kitchen: Holiday Cookies: The Ultimate Chewy, Gooey, Crispy, Crunchy Treats by Alice Medrich
Difficulty: Hard
Ingredients: 2 cups AP Flour, 2 tsp Baking Soda, 2 tsp Ground Ginger, 1 1/2 tsp Ground Cinnamon, 1/2 tsp Ground Allspice, 1/4 tsp Salt, 8 Tbsp Unsalted Butter, 1/4 cup Unsulfured Molasses (not Blackstrap), 1/2 cup Granulated Sugar, 1/3 cup Packed Brown Sugar, 2 Tbsp Minced Ginger, 1 Egg, 3/4 cup Crystalized Ginger, 1/4 cup Granulated Sugar
Yields: 56 small Cookies
The cookbook calls these cookies "My Ginger Cookies." However, it recognizes that they are also referred to as "Screaming Gingers". I personally believe Screaming Gingers is a more apt name for these confections, as they are loaded with spicy ginger. Also the name is simply more fun!
Warning, these cookies are not for the faint of heart. I personally loved the amount of ginger in these – they are great for spice-lovers. While the recipe recommended 0.5 oz dough balls, I found that 0.8 oz was better. The first batch was too small and therefore not chewy and soft on the inside. After some delicious trial and error, I settled on 0.8 oz and was thrilled with the texture and size.  Texture is key with the Screaming Gingers. I highly suggest using more coarse sugar to roll the dough balls before baking. Ideally you want coarse sugar on the outside for that initial pop of sweetness, followed by bits of crystalized ginger on the inside for some spice to cut through the sugar.  Making these delights might be daunting for the beginning baker due to the many ingredients. Additionally, you have to make sure your oven racks are positioned at the top and bottom thirds.  Lastly, after 5 minutes at 350 degrees, you must move the tray from the back of the top rack to the front of the bottom racks to ensure even baking. So, a bit finicky but in my opinion, worth the effort!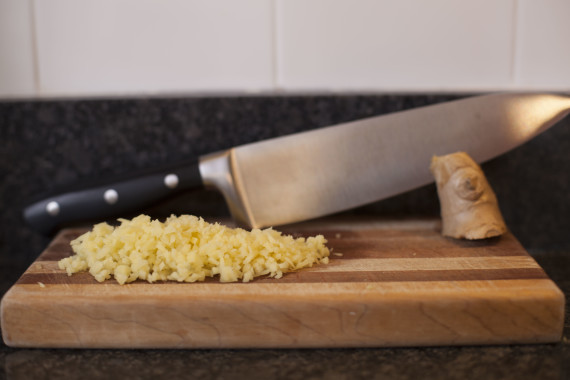 When it comes to baking, measuring the ingredients and following the recipe are obviously very important. Unlike cooking, baking is an exact science and must be treated with precision. However, if you think something could be done better, try it your way as well! My biggest takeaway from this experience is that recipes aren't always perfect, and some experimentation must be done. For instance, the screaming ginger cookies were quite tasty. However I needed to mess around with the size of the cookies in order to produce the optimal chewy cookie. Furthermore, I love ginger, so I thought topping some of the cookies with a little minced fresh ginger would be nice. The fresh ginger toasted up and gave the sweet and spicy treats an extra layer of spice and toasted flavor. So don't be shy, let your imagination run wild! Just be sure not to stray too far from the instructions.
So if you or someone you know would love to have some baking books for the holidays, stop by COOK! Not only is our collection of cookbooks extensive, they are also 20% off this Thursday, December 21st (noon to 5pm). We will be serving complimentary warm mulled spiked cider as well to get you in the spirit of things!
Back to Blog