Chef Michael Vincent Ferreri of Res Ipsa stopped in this week to deliver a fantastic five-course Sicilian meal that had us all practically licking our plates! Take a look at what he prepared.
To start, we enjoyed a fresh spring vegetable salad with a spring-onion whey vinaigrette, almonds, and pantalco.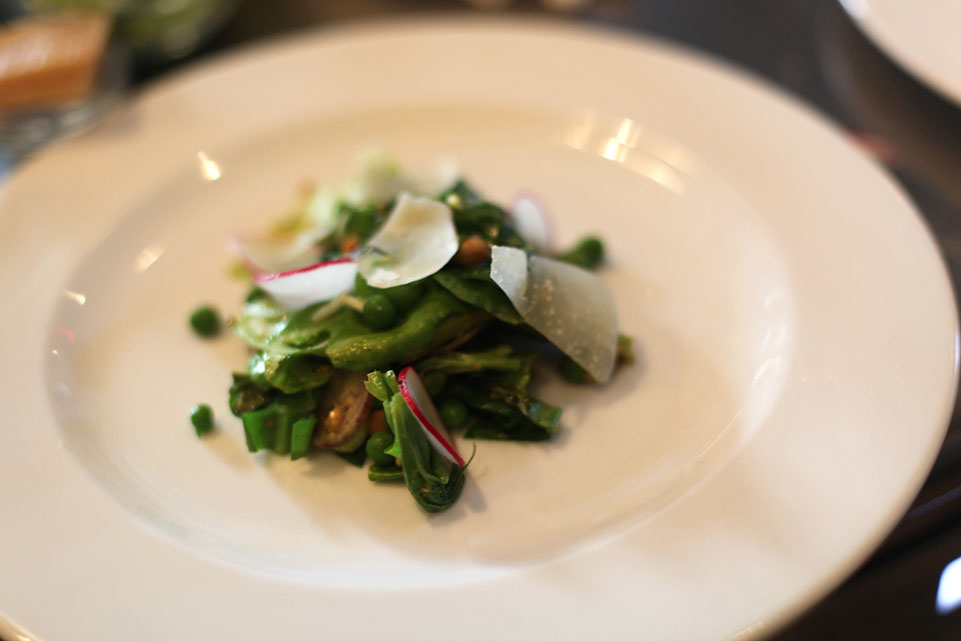 Our second course was a hearty Sicilian seafood stew with saffron, new potato, and green chickpeas. We loved every last drop!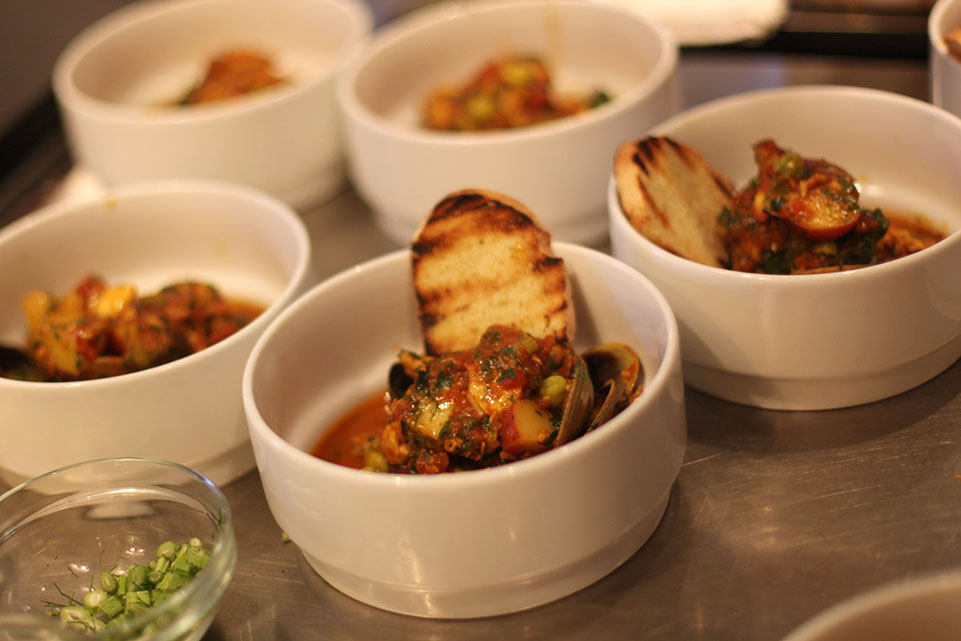 For our third course, Michael showed us how to make snail bolognese. This dish even had some snail skeptics converted!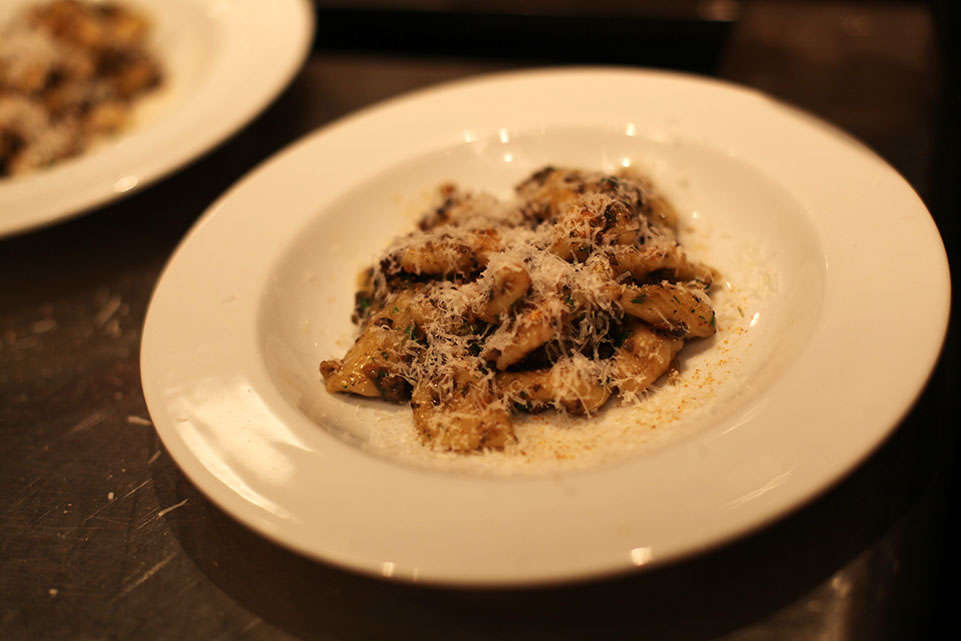 Our main course was lamb shank served family style with grapes, olives, and potatoes. Michael says that the best way to ensure a nice tender piece of lamb is to marinate it over night.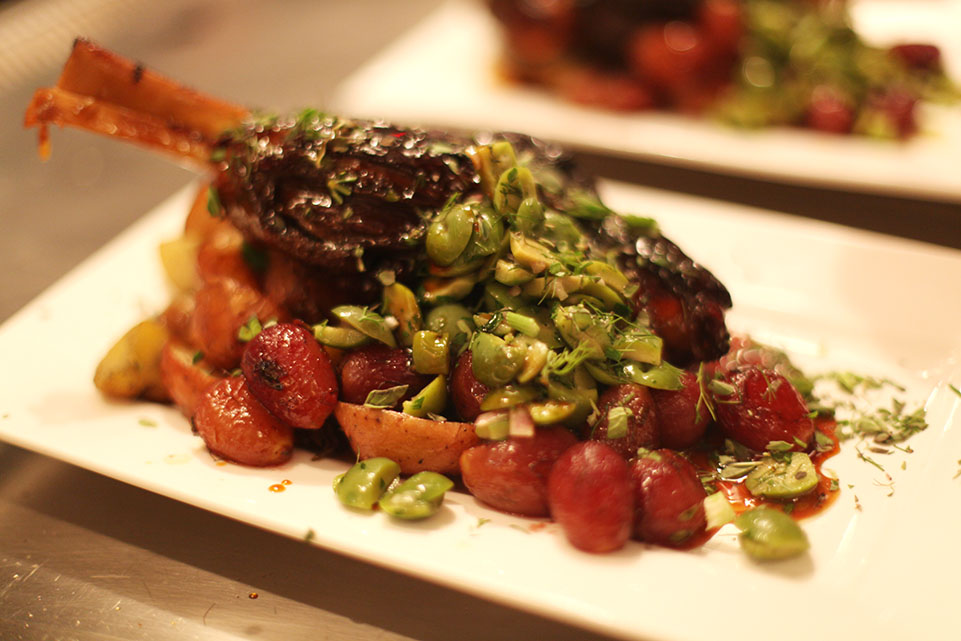 Even after all that delicious food, we just couldn't resist Michael's dessert- a strawberry and rhubarb tart with basil cream and black sesame seeds.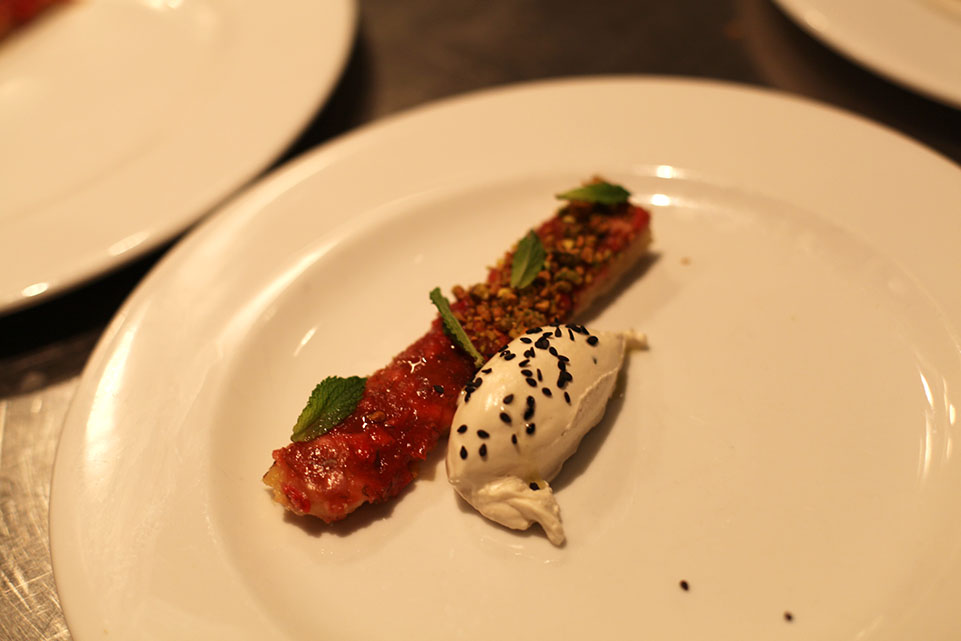 If you missed out on this class, there is plenty more where this came from! Get over to Res Ipsa for more delicious food from Michael Vincent Ferreri.
Back to Blog