Looking to get the perfect holiday gift for that special someone in your life? Look no further! We've kicked off our 12 Days of COOKmas sale yesterday. Save 20% off select retail items–sale items change daily, so there's something for everyone! Does you have a loved one that is all about baking? Maybe your bestie is a cocktail enthusiast. Or perhaps your you know a seasoned grill master. If you have a friend or family member that can be found in the kitchen any given day, we have you covered this holiday season. Below are recommended great gifts for someone special in your life.
Also, be sure to check out the 12 Days of COOKmas sale schedule!
For The Home Baker
Picture your upcoming holiday feast. Will there be a homemade cake, pie or dessert that you are craving?  If you've got a talented baker as a relative, our AHeirloom cake stands will make their masterpieces shine! This cake stand is as beautiful as it is durable. FSC certified hardwood comes in two wood base options – walnut and maple. The base is a great contrasting accent to the vibrant white top, which will make any dessert pop. Cake stands will be on sale both Sunday, December 17th and Tuesday, December 19th.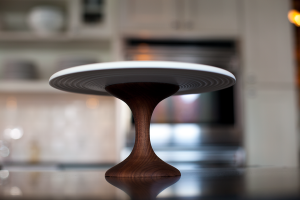 You know what would look lovely on top of this artisan cake stand… a pie fresh out of the oven! So why not pair the cake stand with the gift of pie recipes? Magpie by Holly Ricciardi is a fantastic cookbook chronicling some of the best pies from one of Philadelphia's favorite pie shops, Magpie Artisan Pie Boutique. Baker/Owner Holly Ricciardi shares her secrets for picture perfect pies. This cookbook along with our entire library of books will be 20% off Thursday, December 21st. (Pssst… Baking cookbooks will also be on sale Sunday, December 17th, along with baking tools and cake stands.)
If those gifts aren't a good fit, any baking enthusiast could use a high-quality set of ceramic measuring spoons. Or maybe a French rolling pin is just what they need. The tapered ends are designed to make rolling out circular dough a piece of cake… just roll with the pun. As mentioned above, all baking paraphernalia will be 20% off on Sunday, December 17th.
For The Home Bartender
The holidays are a great time for some classic cocktails to help keep your body warm and the mood joyous. Maybe your Uncle Mike likes to muddle mint for some Moscow mules. Or perhaps your an Aunt Whitney loves wine and needs a trusty wine opener. Our selection of drinking/beverage products makes shopping for any beverage lover a breeze. Our selection of alcohol related cookbooks make for great gifts as well. Kara Newman"s Shake. Stir. Sip. is an example of a book that would be great for anyone who has a curiosity for cocktails. This book contains recipes for classic cocktails from the 50-50 martini to the Americano. These equal measure ingredient drinks are simple and easy to create and will expand the knowledge of a budding bartender. If cocktails aren't their thing, we have adorable fish shot glasses, sure to make your recipient swimming with happiness. All bar items are 20% off today, Tuesday, December 12th!
For The Grill-Master
Lastly, for the carnivore in your life, choose from our many different salt options. Glazed ham, prime rib, fish feasts – all these holiday staples aren't complete without a wonderful tasting finishing salt. Not only do finishing salts add a ton of flavor, they also lend a bit of texture. Our Hawaiian Black Lava Salt is bold and fine while our Himalayan Pink Salt is bright and coarse. These will make that Christmas ham really pop! For seasoning ahead of time, our butcher salt is perfectly convenient, as it comes pre-mixed with dried rosemary, thyme, sage and marjoram. Add a classy (and locally-made) Norman Porter apron and/or a Jezabel cutting board so that your grill-master can carve meat in style. Jezabel Carreaga, of Jezabel's Cafe and Jezabel's Studio, makes homemade wooden cutting boards that are works of art. The decorative touch of bronze in Jezabel's "Bronce" cutting board makes it a great canvas for that meat and cheese platter! Check our COOKmas schedule to see when each of these items will be discounted!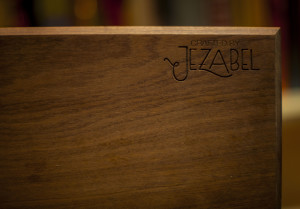 If your master of meat already has a vast collection of tools and salts, maybe what they could use is a bit of inspiration. Franklin Barbecue: A Meat Smoking Manifesto is one of the best American meat smoking books. Franklin Barbecue is one of the most well-known smokehouse in all of Texas, and possibly the country. Aaron Franklin not only breaks down how to smoke each type of meat, he also chronicles his meaty journey and tells the story of how he came to start Franklin Barbecue from humble beginnings. I will admit, I have some bias when it comes to this book as it is my personal favorite cookbook. But it truly is a great read and will give your barbecue boo plenty of useful information, from building their own smoker to building the best fire.
So… check that COOKmas sale schedule for our hours and stop by. Your special someone will be glad you did!
Back to Blog