We are in the midst of a particularly cold winter. While this weekend may be sunny with temperatures approaching the 50's, we're still in the dead of winter. At COOK we have just the right thing to bring warmth and joy to you – mulling spices! Nothing says winter quite like the aroma of this blend of spices. With notes of cinnamon, orange peel, allspice and cloves, our spice mixture will turn any warm beverage into a seasonal treat. Here are a couple recipes that will spice up your morning, keep you and the kids warm during the next snow storm, or bring a smile to your guests at your next gathering. Read on to see just how simple it is to make flavorful beverages with our COOK Mulling Spices!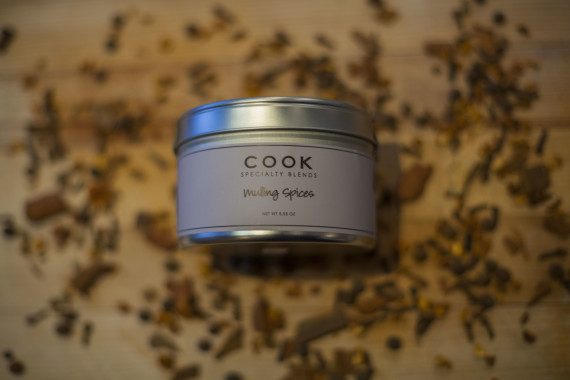 Mulled Apple Cider 
First up is a quick and easy recipe for delicious mulled apple cider. This is perfect for kids as it transforms their ordinary apple cider into something new and easy. Fill up your thermos with this spiced cider and bring it to sporting events, the bus stop or even on your morning commute.
Ingredients
1/4 cup of COOK Mulling Spices
1 Gallon of Cider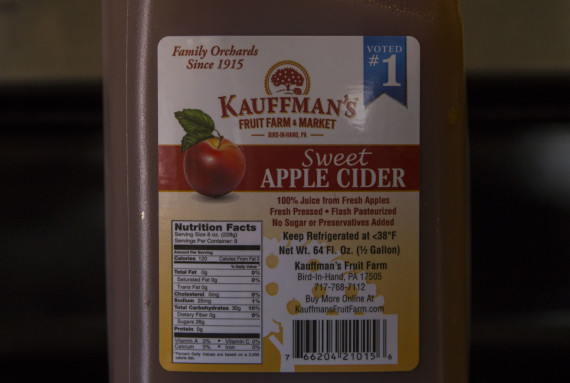 Any apple cider will do, but if you are looking for some truly great cider I recommend Kauffman's Sweet Apple Cider. This local product comes from Amish country in Bird-In-Hand, PA. You can find this apple cider in some supermarkets, but I obtained mine from the Fair Food Farm Stand in Reading Terminal Market. Fair Foods is great because they are dedicated to using local and sustainable goods. In addition to apple cider, they always have a large selection of local eggs, meats, dairy and produce.
Directions
Fill a large pot with 1 gallon of cider. Take 1/4 cup of COOK Mulling Spices and wrap in cheesecloth. Tie off the ends of the cheesecloth and add the spice bundle into your apple cider. Bring the pot to a boil. Once the cider and spices come to a boil reduce the heat to a low simmer. Let the spices mull on the low heat for about 30 minutes. Remove from heat and you are ready to serve up your mulled cider!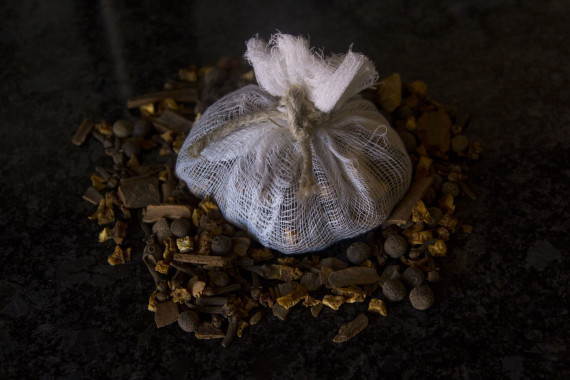 For the adults, you can add your favorite bourbon, brandy or dark rum (not spiced or light rum). Simply add 1 ounce of Dark Rum/Bourbon/Brandy to your cup of hot mulled cider and enjoy. Or to prepare a batch, simply add 1 to 1 1/2 cups of your booze of choice AFTER the cider has been mulled for half an hour. Do not bring the spiked cider to a boil–this would burn off the alcohol, which in this case defeats the purpose, right?
Mulled Wine
For all those wine lovers out there, this one's for you. Transform an everyday red wine into something festive with this recipe for mulled wine.
Ingredients
2 cups water
1 orange (peeled and sliced)
1/2 cup sugar
1/3 cup COOK Mulling Spices
1 bottle red wine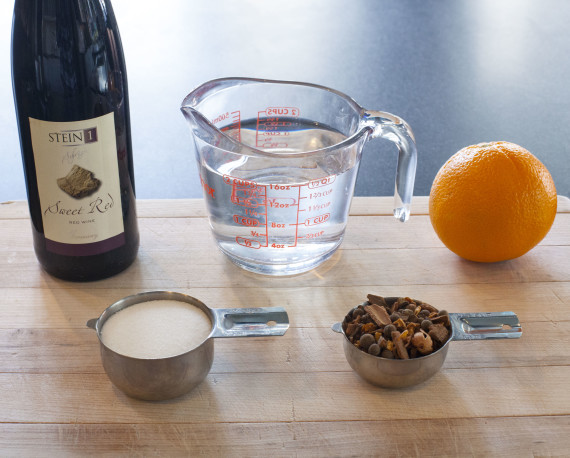 Directions
Add the water, sugar and orange slices into a medium sized pot. Put the heat on high and bring to a slow boil. Once boiling, reduce heat to low and add your COOK Mulling Spices. Make sure you wrap the mulling spices in a cheesecloth or coffee filter just as we did for the mulled apple cider recipe. Let the mixture simmer for 15 minutes. Now that all the flavors have blended together remove the mulling spices bundle and add your bottle of red wine. It is very important that you do not boil or cook the wine at a high temperature, as you will lose alcohol and change the flavor of the wine. Let the wine simmer with the other ingredients for a few minutes and then it will be ready to serve. If you are saving the batch for later simply strain out the orange slices/bits and preserve in a jar. Bam! You now have spiced mulled wine pre-made for the next wintry day. Stay warm like a champ!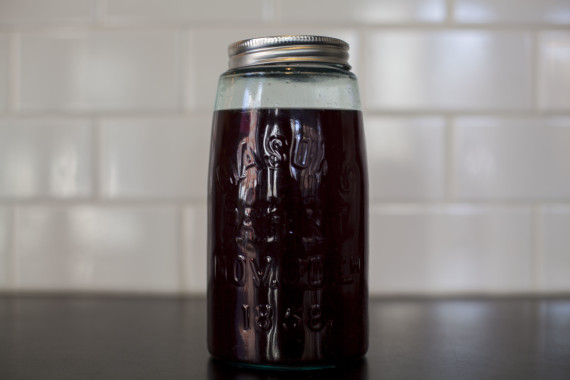 So when winter gives you cold, make the best of it – mulled cider and wine. Stop into COOK today and pick up your own mulling spices. We're open Tuesdays through Sundays from noon to 5pm unless class is in session. Stay warm!
Back to Blog