*Clink* *Clink* *Clink*
Cheers to the New Year! With 2017 coming to a close, it's time to reflect and celebrate while looking forward to all the possibilities that 2018 may bring. And of course with New Year's Eve come toasts, cheers, and clinking glasses at midnight. If you're hosting a party this New Year's Eve, take our advice: avoid mixing cocktails individually. Go the batch route so that you can actually enjoy yourself rather than mixing and shaking drinks individually. We reached out to Jillian Encarnacion of Twenty Manning Grill for a couple batch cocktail recommendations–here are two recipes, direct from a pro!
Verona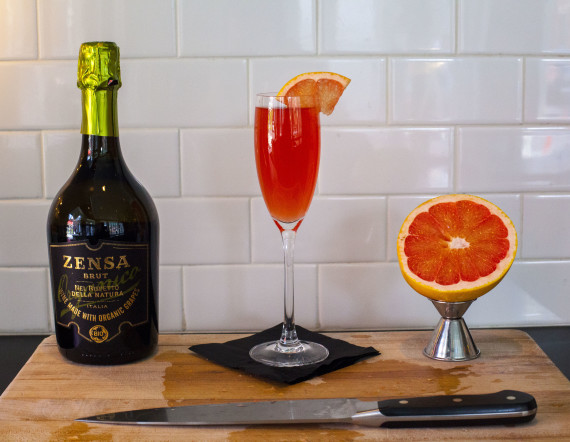 Glassware: flute
Garnish: grapefruit wedge
½ oz  Bluecoat Gin
½ oz  Aperol
2 dashes Regans Orange Bitters
sparkling wine for topping off
It wouldn't be New Year's Eve without some bubbly! And while sparkling wine on its own is perfectly acceptable, you can impress your guests with a sparkling cocktail. Mix all ingredients (the measurements above are per person – just multiply it by however many guests/drinks you expect to serve) EXCEPT FOR THE SPARKLING WINE. That way you can leave out a bottle of bubbles (on ice) for your guests to top off their own drinks. This beverage is a bright and refreshing take on the classic Aperol Spritz.
The Rural Juror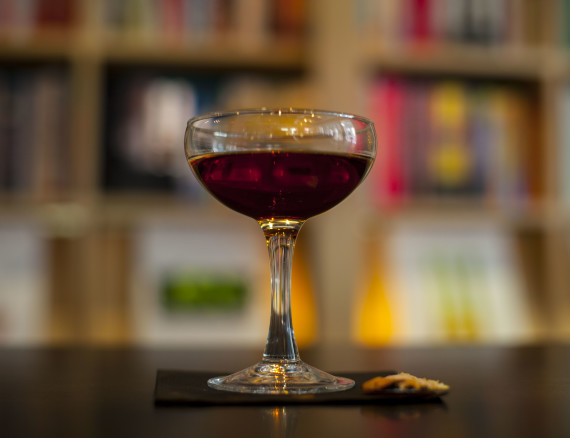 Glassware: coupe
Garnish: flamed orange peel
1.5 oz Ilegal Mezcal
¾ oz Cherry Heering
¾ oz Dolin Rouge
¼ oz Luxardo Maraschino
4 dashes Regans Orange Bitters
Combine ingredients in a large pitcher (again, measurements above are per person, so multiply accordingly). Have ice, stirring straws and/or a shaker and flamed orange peels ready nearby. Guests can either fill their own glass with ice and and have the drink on the rocks, or they can shake their own cocktail.
This cocktail is sure to warm up your guests as well as bring some craziness to the party! Since this drink is interactive and requires some assembly, it is a nice way to start the party off. This refreshment can be entirely batched but does require a sober host to garnish drinks. Using the flame from your stovetop lightly char orange peel garnishes and add to your guests beverages. Warning: If you are hosting and consuming alcohol, please have a designated orange peel pyrotechnic ready. Fire and alcohol do not mix! This booze forward cocktail is a little extra work but worth it if you want to wow your guests and add some heat to this frigid winter! Smokey, boozy & velvety, you'll feel like you're snuggled up in a blanket by the fireplace.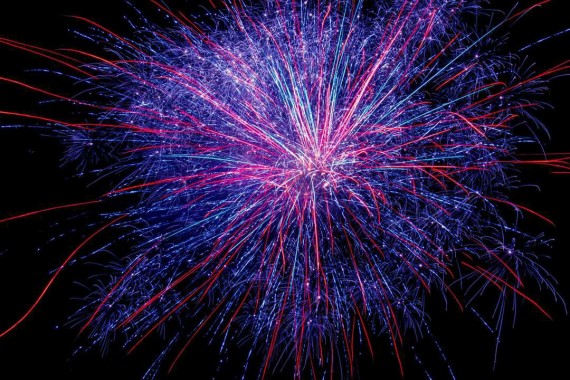 Remember, always drink responsibly. From all of us at COOK have a happy New Year! Be sure to stay tuned for our February class schedule, being released Thursday, January 11th, at noon. We look forward to seeing you in 2018!
Back to Blog