Brace yourselves. The city of Philadelphia is hungry for redemption, for victory over the locally-loathed New England Patriots. Thirteen years ago the Eagles faced the Patriots in Super Bowl XXXIX. It didn't end well for our boys in green as Tom Brady and Bill Belichick went home with the coveted Lombardi Trophy. Fast forward to this Sunday's Super Bowl LII, a rematch that stirs up some harbored animosity, but this time, it's different. The city of Philadelphia has fully embraced its underdog role. After QB wonderboy and MVP hopeful Carson Wentz tore his ACL all seemed lost, but the team and the fans have rallied around former Eagles starter and backup QB Nick Foles. This is a real life Rocky scenario, and Philadelphia is sure to be in a frenzy this Super Bowl Sunday. Here at COOK we understand how vital food and drinks are to any Super Bowl affair, so we're here to get you ready for game day. Read on to see how you can make a great batched cocktail and a deliciously green appetizer. Plus, check out the local lineup of bars and restaurants that are participating in the Eagles festivities. 
Hosting a Super Bowl party? Need to bring something to a party? 
If going out for the Super Bowl isn't your thing and you plan on hosting a viewing party, here are a couple recipes for you to make! I'm featuring a green-garnished cocktail and a green appetizer that will make Eagles fans cheer.
Guacamole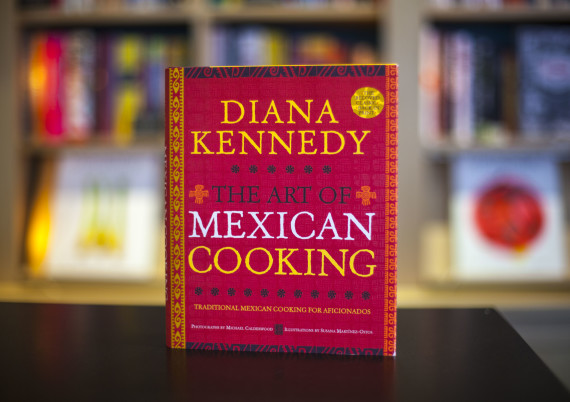 The Art of Mexican Cooking by Diana Kennedy
It doesn't get much more authentic than this cookbook. Diana Kennedy is one of the leading authorities on authentic Mexican cooking. She spent 50 years traveling Mexico, interviewing chefs from around the country and immersing herself in the markets and home kitchens that celebrate the vibrant cuisine of Mexico. Her Art of Mexican Cooking is a fantastic source for tried-and-true Mexican dishes, and since guacamole is a green fan favorite snack, it's a no-brainer to serve it this Sunday.
Ingredients
3 tbsp white onion, finely chopped
4 serrano chiles, finely chopped
2 tbsp Cilantro, finely chopped
1/2 tsp sea salt
3 large avocados
2/3 cup unpeeled tomato
The Toppings
2 Tbsp finely chopped white onions
1 Tbsp finely chopped cilantro
2 Tbsp finely chopped tomato
Sticking to tradition, Diana Kennedy calls for the use of a molcajete if possible. I went to Fante's in the Italian Market for a molcajete, but ended up getting a mortar and pestle because of it comes in handy for grinding herbs and spices as well. If you do not have either tool, you can simply blend together the base ingredients and mash your avocados in a large bowl with a wooden spoon or potato masher.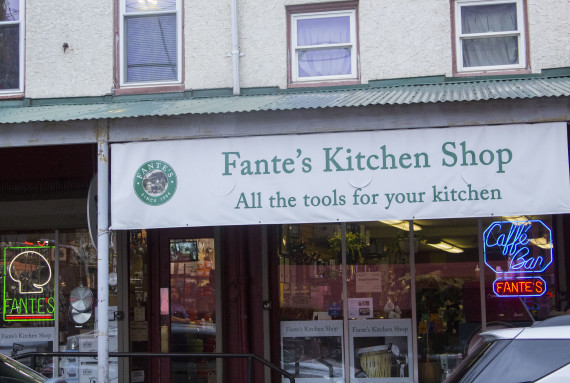 The beauty of the molcajete is that you can bring it out in front of your guests and grind everything in front of them. Not only are you providing dinner and a show, but this will ensure that you are serving the freshest guac they have ever had! First, grind the onions, chilies, cilantro, and salt to a rough paste. Cut the avocados in half, remove the pits, and scoop out the flesh. Mash the avocados into the paste turning it over so that it's incorporated well. Stir in the chopped tomato and sprinkle with your extra toppings of onion, cilantro, and tomato. Once topped, it is ready for your guests to dig into it with chips!
If you decide to go to Fante's for a molcajete, or are interested in some of the best tortillas and chips in the entire city, head to Tortilleria San Roman in the Italian Market. Many chefs have come into COOK claiming that these tortillas are the best in Philly. Made fresh daily, the tortillas come by the kilo or the half kilo. In my own experience, I found that a kilo of tortillas was enough to serve a party of 6 very hungry football fans. Disclaimer, once you make tacos with these tortillas all other tortillas will be ruined for you. There is no comparison, these hand-made tortillas are the best I have ever had, and now whenever I am making tacos or chips I always go to San Roman.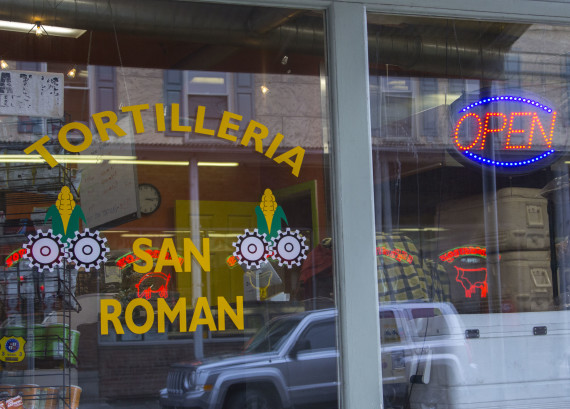 Speaking of the Italian Market, Esposito's Meats has all your meat desires covered. If you plan on going the taco route with the guacamole recipe provided and the tortillas from San Roman, head to Esposito's for your taco protein of choice. This South Philly staple has been serving customers for over 100 years. The butchers at Esposito's are extremely knowledgable and will help you pick the just the right cut.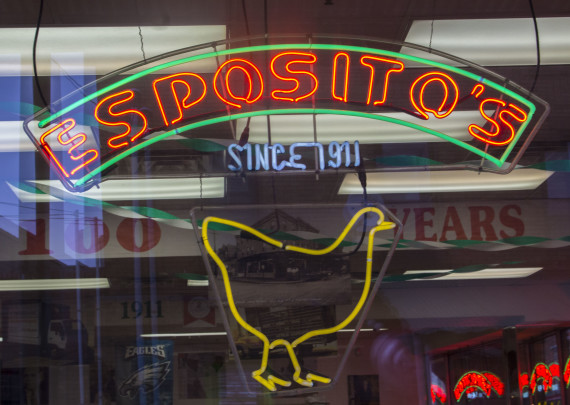 Mint Julep with Mint Syrup (Batch Recipe)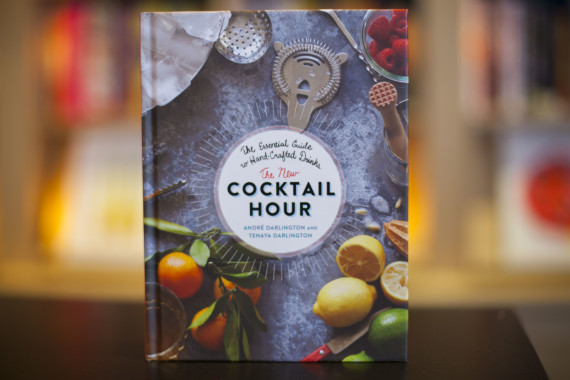 The New Cocktail Hour by André Darlington and Tenaya Darlington
The Darlingtons (@wTheDarlingtons) are a Philadelphian sibling duo that love all things cocktails. Tenaya Darlington (aka Madame Fromage) is an author, educator and freelancer mostly dealing with cocktail and cheese pairings. Her brother André Darlington is a food writer and an award-winning critic and wine columnist in his own right. Their New Cocktail Hour includes a recipe for the southern standby mint julep.
Ingredients
2 oz bourbon
1/2 oz mint syrup
6 mint leaves, plus a sprig for garnish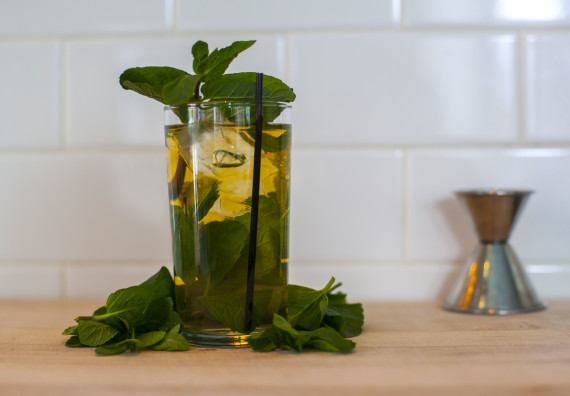 To batch for a crowd, simply multiply the ingredients by the number of people you are serving. Then prepare your mint syrup ahead of time to reduce muddling time.
Mint Syrup
1 cup demerara sugar
1 cup water
1 cup mint leaves
Combine the demerara sugar and water in a saucepan. Bring to a simmer, remove the pan from the heat and then add 1 cup of loosely packed mint leaves. Gently muddle the leaves against the side of the pan using the back of a wooden spoon. Cover and allow the mint to steep for 30 minutes to an hour. Strain and pour into a clean jar or bottle. Cover and refrigerate.
When ready to serve your guests, fill your glasses with the mint leaves and mint syrup. Top off each glass with crushed ice and pour your bourbon over top. Finally, garnish with a mint sprig and a straw for stirring. Enlivening and minty, this cocktail brings refreshment to a salty, heavy lunch. Bring Eagles joy to your party people with this delicious and green-flecked drink which cleanses the palate from the spicy, salty chips and guac.
Going Out On The Town?
If you plan on heading out this Sunday, there are plenty of options in Philadelphia for pre-gaming and watching the main event. Check out these Super Bowl happenings in Philly.
Pregame with Pizza
By now you may have heard of Instagram pizza phenom Daniel Gutter, aka PizzaGutt. He serves up amazing square pizzas at W/N W/N Coffee Bar that sell out ridiculously quickly. While they will not be showing the game, this Sunday, W/N W/N is featuring Pizza Gutt's talents by serving up pizza and chicken wings specials. Additionally there will be drink specials to get you hyped and ready for the game later in the day. Head over between 12-4 pm to enjoy these specials and prepare for the ensuing football.
Wacky Watch Party
If you procrastinated for the biggest Philadelphia sports event of the year and have no plans, Evil Genius Beer Company has you covered. The fun-loving brewery is having a watch party from noon to midnight for Super Bowl LII. With tons of crazy-named beers, two large projection screens and multiple TVs to boot, Evil Genius is a perfect venue to watch the game. And best of all, they are first-come, first-serve! So don't worry about not having made a reservation weeks ago. Just head to Evil Genius extra early to ensure that you get in before it's full. Best of all? They will have their beer homage to the Eagles, Fly Like An Eagle, on tap and a limited amount in growlers.
In conclusion…
Back to Blog