It's that time of year again – Valentine's Day! If you forgot to make a reservation or if you prefer a night at home, COOK has you covered! I searched through our selection of books at COOK to find some lovely recipes to charm that special someone in your life.  Learn to make a fancy French-y cocktail for your significant other or try your hand at playing Cupid by baking some decadent chocolate cheesecake brownies. Do Valentine's Day right this year by making these treats or come into COOK for additional inspiration from our extensive library of cookbooks.
Grievous Angel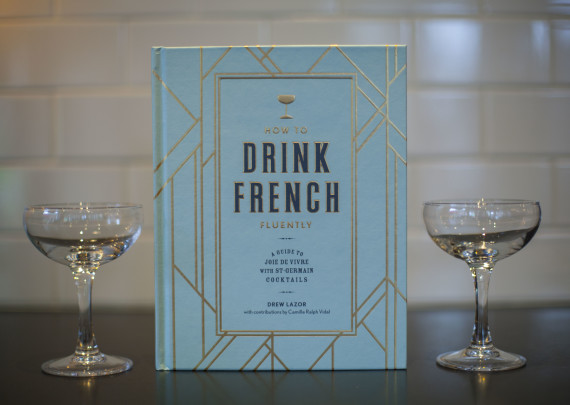 How To Drink French Fluently: A Guide To Joie de Vivre with St-Germain Cocktails  by Drew Lazor
Local Philadelphia food and beverage writer Drew Lazor shows how to bring the essence of France into your bar with cocktails featuring St-Germain elderflower liquor. The cocktail book is broken down by time of day (brunch, lunch, dinner, dessert) and offers food pairing suggestions as well. Drew guides you through the French philosophy of joie de vivre (joy of life) with St-Germain as star of the show. Recipes from some of the best bartenders in America make this book a great resource for classic and contemporary cocktails. Plus, How To Drink French Fluently is a perfect Valentine's Day gift. Get fancy with this aptly-named bourbon cocktail featuring strawberries and, of course, St-Germain.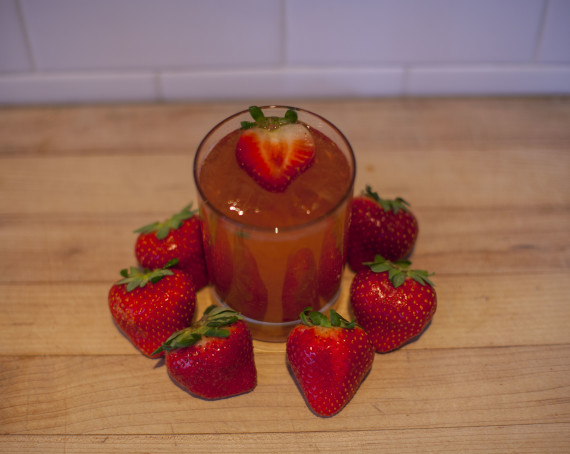 Ingredients
1 1/2 oz 90-proof bourbon
1/2 oz St-Germain
3/4 oz strawberry syrup
3/4 oz lemon juice
1 dash Peychaud's bitters
A few dashes Angostura bitters
Directions
Shake all the ingredients together with ice and double strain into a rocks glass. Express the peel of a lemon over top the drink and discard. Finally, garnish with a strawberry slice (try to make it look as close to a heart as possible).
Fudgy Cheesecake Brownies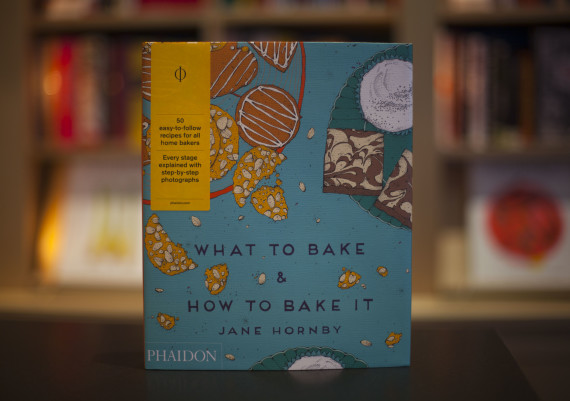 What To Bake & How To Bake It by Jane Hornby
Not a baker and scared of botching a dessert? Fear not with this step-by-step, graphic-adorned baking book. With a title that could not be more straightforward, What To Bake & How To Bake It offers sensible approaches for both novice AND experienced bakers. It's a no-brainer to highlight a chocolatey dessert for Valentine's Day, but I wanted to find a recipe with a little twist, or in this case a swirl! This recipe for swirly, fudgy cheesecake brownies combines two sweet-tooth classics. Spread the love with these dark and rich brownie morsels!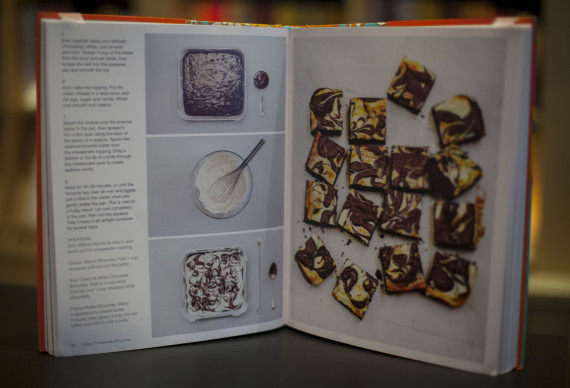 Ingredients 
(16 Servings)
Brownie batter
1 3/4 sticks unsalted butter (plus extra for greasing)
7 oz bittersweet chocolate (about 60% cocoa solids)
4 eggs
1 1/2 cups sugar
1 cup all-purpose flour
1/2 cup cocoa powder
1/2 tsp salt
Cheesecake Topping
7 oz full-fat cream cheese
1 egg
2 tbsp sugar
1 tsp vanilla extract
Directions
Brownie
Grease 9-inch pan with butter and line with parchment paper. Preheat oven to 350°F. Prepare brownie batter by melting the butter in a medium saucepan. While the butter is melting, break your chocolate into pieces and add them to the melted butter. Remove the pan from the heat and stir until the chocolate is melted and smooth.
In a large bowl, whisk together the eggs and sugar until frothy and slightly thick.
Take the melted butter and chocolate and pour the mixture into the eggs and whisk to combine. Place the salt, flour and cocoa in a sieve and then sift into the mixing bowl.
Using your whisk beat the mixture together until smooth and thick. Take 1/3 cup of the batter and set it aside for later. Pour the remaining bater into your greased pan and smooth the top.
Cheesecake Topping
Put the cream cheese in a large bowl and add the egg, sugar and vanilla and whisk until smooth.
Dollop the cheesecake batter over the brownie batter and spread into a smooth layer. Now take the 1/3 cup of brownie batter that we set aside and layer that on top. Drag the tip of a knife through the top to create the swirling feathered effect.
Bake for 30-35 minutes or until the brownie has risen. Let cool completely in the pan before you cut into squares.
This Valentine's Day, enjoy a bit of booze and chocolate, plus learn a thing or two along the way, right in the comfort of your own home. If cocktails and chocolate aren't your bag, COOK has plenty of additional inspiration. For example, does your significant other love wine? The New Wine Lover's Companion by Ron Herbst and Sharon Tyler is a fantastic resource on grape varieties and pairing notes. Or skip making food or drink altogether and stop by COOK for a unique gift. Our Celtic Sea Salt Caramels and Orange Blossom Body Lotion are just two examples of the many gift options available at COOK. We are open for retail Tuesday through Sunday 12-5pm, unless class is in session.
Back to Blog