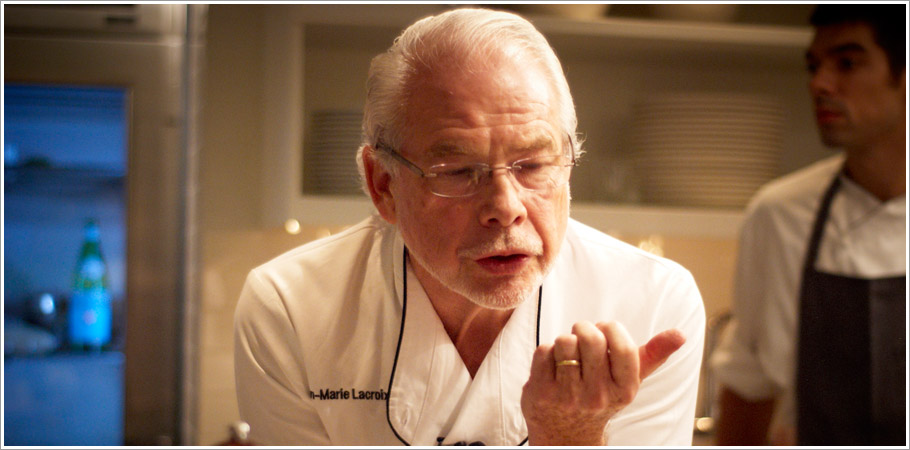 JEAN-MARIE LACROIX
Chef-Partner,
Brûlée Catering
Philadelphia's acclaimed James Beard award-winning Chef Jean-Marie Lacroix is busy. After two decades as the executive chef of Four Seasons, then Lacroix at The Rittenhouse Hotel, he is now wearing the top toque for GuestCounts Hospitality's Brûlée Catering.
As Chef-Partner of Brûlée Catering, Lacroix develops impressive menus for high tier events and oversees all aspects of food and beverage, while elevating service standards and continually training the culinary staff. Chef Lacroix works closely with his team of talented chefs to craft exquisite and inventive cuisine that guests will recall fondly for years.
In addition to putting his signature touch on Brûlée's menus, Chef Lacroix makes personal appearances at many prestigious events in the metropolitan Philadelphia region, preparing food and interacting with guests.
Chef Lacroix is known for his rare talent in the kitchen as one of Philadelphia's premier chefs. He received his formal training at Thonon-les-Bains Culinary Academy in his native France. His career took him to Switzerland, England, Scotland and Canada before putting his indelible stamp on Philadelphia's culinary scene. Following a tenure at The Four Seasons spanning two decades, he became executive chef at his eponymous restaurant, Lacroix, at The Rittenhouse Hotel, where he earned a near-impossible "Four Bells: Superior" review from The Philadelphia Inquirer. Lacroix was also named "Best New Restaurant" by Esquire magazine in 2003 and "Best Chef, Mid-Atlantic 2001" by the prestigious James Beard Foundation. A key part of GuestCounts Hospitality since 2008, Chef-Partner Lacroix has worked diligently to merge all culinary facets of the brands formerly known as Max & Me Catering and Culinary Concepts to launch Brûlée Catering by Chef Jean-Marie Lacroix in 2011.