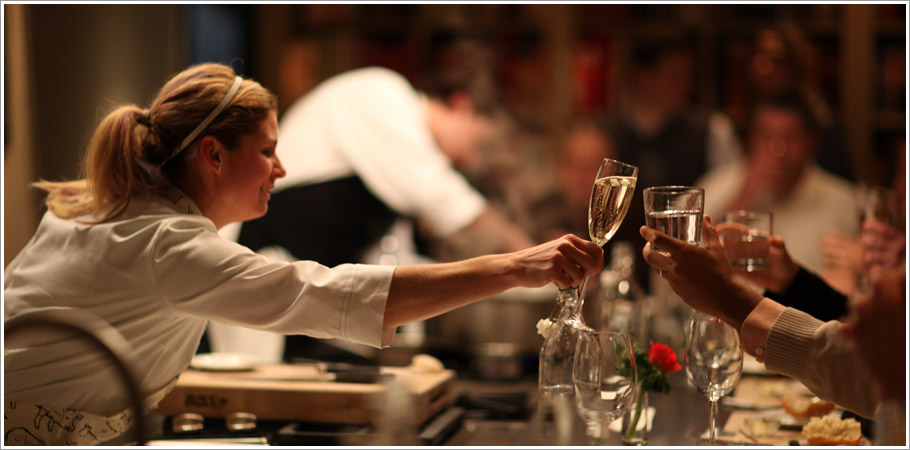 JENNIFER CARROLL
Chef Jennifer Carroll is a celebrity chef who first captured the hearts and taste buds of food lovers nationwide on Bravo's Emmy and James Beard Award-winning television show Top Chef. She was a finalist and fan favorite on the sixth season of the popular series. She also appeared on Top Chef: All-Stars.
Born and raised in the Somerton section of Northeast Philadelphia, Chef Carroll's passion for restaurants and the art of cuisine led her to attend Philadelphia's The Restaurant School at Walnut Hill College. She worked at Chef Derek Davis' Sonoma and Arroyo Grill, as well as Neil Stein's Avenue B, under Chef Patrick Feury. She also spent time in San Francisco, as sous chef at both Julia and Café Kati. Chef Carroll's aspiration to work in a classic European kitchen led to her becoming sous chef at Chef Eric Ripert's prestigious Le Bernardin in New York City. When 10 Arts Bistro & Lounge by Eric Ripert opened in May 2008, inside The Ritz-Carlton, Philadelphia, Chef Ripert hand selected Chef Carroll to lead the kitchen. There, she brought a wealth of experience to her position; combining her knowledge of West Coast cuisine, international fare and classic European fine dining. Her work in the three-star Michelin-rated restaurant allowed her to grow into a well-rounded culinary professional with an impressive command of simple, high quality flavors prepared with pristine ingredients.
Chef Carroll left 10 Arts in October 2011 to start Carroll Couture Cuisine, LLC; a culinary consulting and service company. She currently consults to a variety of restaurants on presentation, ambiance, flavors, assortment, menus and attire, amongst other topics. She is also releasing her own line of chef wear with Sarah Van Aken.
Chef Carroll contributes her culinary talents to many charitable causes, including Philabundance, Alex's Lemonade Stand and Slow Food USA. She is the winner of the 2009 Dish It Up! cook-off for Women Against Abuse and is the Chef Chair for Share Our Strength's 2012 Taste of the Nation in Philadelphia. She held that position in 2010 and 2011 as well.
Much to the excitement of her fans, Chef Carroll is in the process of opening her own restaurant and looks forward to sharing details as they become available. Follow her on Twitter @ChefJenCarroll.