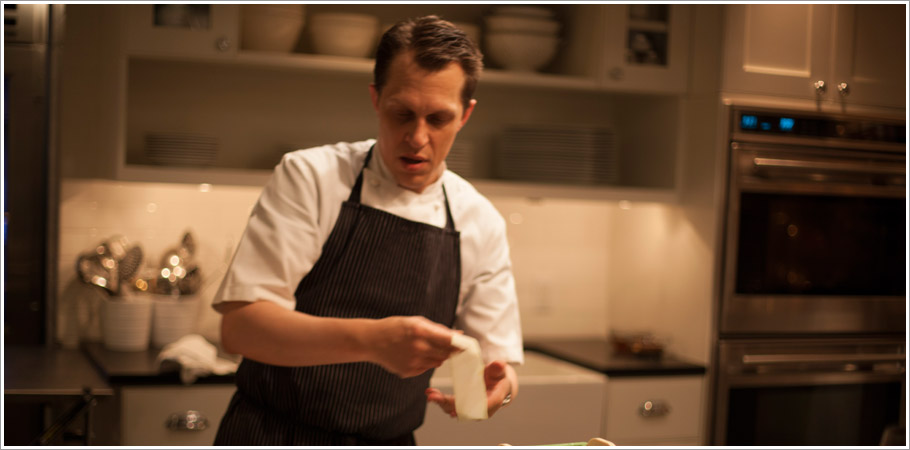 MICHAEL LAISKONIS
Creative Director,
Institute of Culinary Education
Michael Laiskonis was named Creative Director of New York City's Institute of Culinary Education in 2012. Previously Executive Pastry Chef Le Bernardin for eight years, his pastry philosophy manifested itself in a style of desserts that balanced art and science, and contemporary ideas with classic. Awarded Outstanding Pastry Chef in 2007 by the James Beard Foundation, his work also helped the restaurant maintain three stars from the esteemed Michelin Guide and four stars from the New York Times. In his five year tenure as Pastry Chef at Tribute in Detroit, Pastry Art and Design twice named him one of the "10 Best Pastry Chefs in America".
Laiskonis has been featured in numerous web, print, television, and radio appearances internationally. He was named Bon Appétit's 2004 Pastry Chef of the Year and Starchefs.com declared him a Rising Star in 2006. His consulting projects have included a collaboration with the Ritz Carlton hotels in Grand Cayman, Washington DC, and Philadelphia through Ripert Consulting, as well as several pastry shops throughout Japan, and most recently, advisory positions with major food companies and independent restaurants alike. In 2008, Laiskonis became a featured contributor to Gourmet.com and participated in the launch of the Salon.com food page. His writing has also appeared on The Huffington Post and The Atlantic, as well as several anthologies, including The Kitchen as a Laboratory, published in 2012 by Columbia University Press. He has also joined the ranks of chef-bloggers with two websites documenting his work, Notes from the Kitchen and Workbook.
Currently at work on a book-in-progress detailing his evolution as a pastry chef, Laiskonis is excited to find himself in a position to give something back to the culinary community after nearly twenty years in the kitchen. Beyond developing and teaching an ever-changing battery of technical skill, he hopes to inspire the next generation of young cooks by sharing his perspective of the creative process as well as the underlying drive and determination necessary to succeed as a chef.