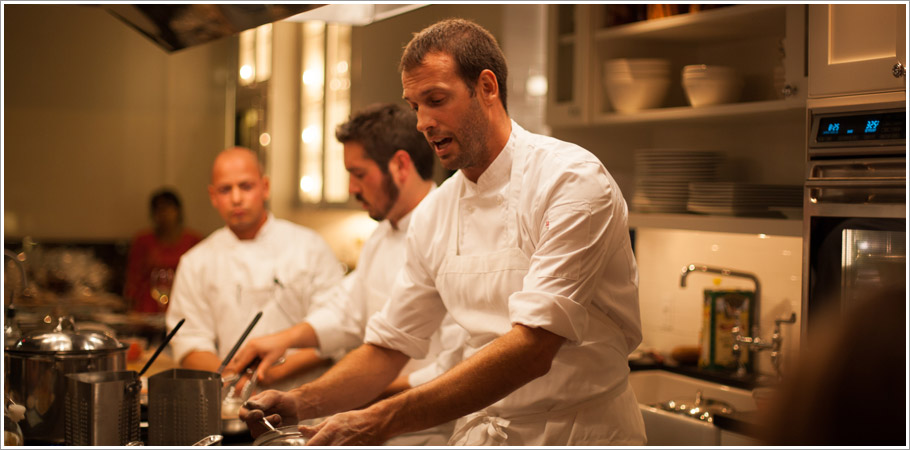 MIKE TRAUD
Director of Hospitality Management,
Drexel University Center for Hospitality & Sport Management
Mike Traud knows pasta. After all, he has worked at three of the Philadelphia area's finest Italian restaurants (Osteria, Vetri and Zeppoli) where he mastered the art of the noodle. But Traud did not start his professional career in the kitchen: he started it in the courtroom. After graduating from Ursinus College in 1999, Traud attended Villanova Law School earning his JD in 2002. But lawyer life was not for Traud so he opted for yet another degree – this time it was through the prestigious culinary program at Rhode Island's Johnson & Wales University in 2006.
Traud has travelled extensively in his cooking career – notably spending extended periods of time in both Italy and South Korea. He was also the featured "fixer" on an episode of Chef Gordon Ramsey's TV hit, "Kitchen Nightmares".
Since 2012, Traud has worked full time as the Director of Hospitality Management at the Drexel University Center for Hospitality Management and Tourism.