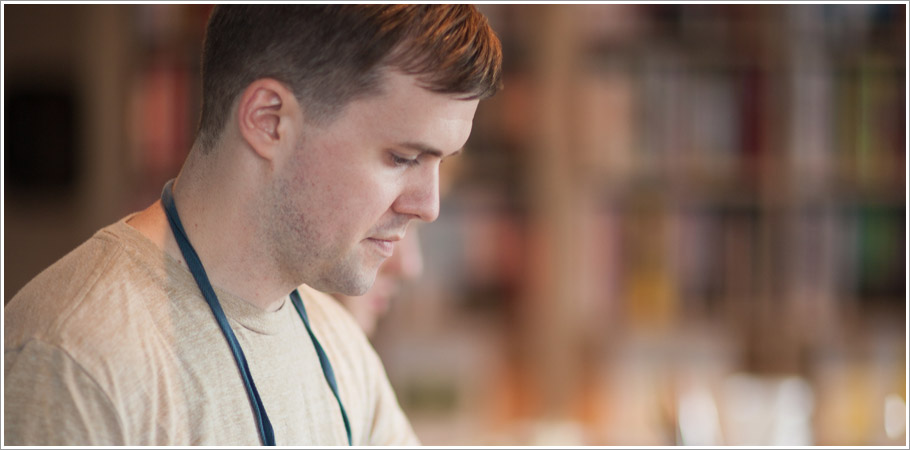 ROB MARZINSKY
Executive Chef,
Fitler Dining Room
Robert Marzinsky, a Saratoga Springs, New York-native, always envisioned himself as an artist; he studied fine pottery before his foray into the restaurant kitchen. As Marzinsky began to travel around the country showcasing his work, he discovered a new, encompassing passion for the craft of cooking while working side jobs in restaurants to supplement his career and travels.
At Robert's first restaurant job, he worked as an expeditor at Varalli, a fine dining establishment in Philadelphia. Enamored by the city and growing increasingly more fascinated with food, Rob then took a job at Aspen Restaurant where he led the kitchen, serving up American tavern-inspired food. After two years, he left Lemon Hill and was hired as a Garde Manger for Ed Hackett and Dan Clark's Pub & Kitchen.
In 2009, when the restaurant's Executive Chef Jonathan Adams moved on to helm the kitchen at The Diving Horse (sibling restaurant to Pub & Kitchen in Avalon, NJ), Robert was promoted to Chef de Cuisine. Then, in the summer of 2011, Robert honed his seafood skills working at The Diving Horse, as well as helping to open Stateside, George Sabatino's restaurant in South Philadelphia.
After a successful opening at Stateside, the Pub & Kitchen team enlisted Robert to take the lead on their new venture, Fitler Dining Room, as Executive Chef. Robert's inspiration for Fitler's menu comes from his resume but also a love for French cuisine and culture, the seasonality of New American cuisine, and the food culture of Philadelphia. Marzinsky believes that "simple can be exciting with proper technique and craft," which he demonstrates through Fitler Dining Room's sophisticated American bistro fare.
When Marzinsky is not in the kitchen, he enjoys collecting cookbooks (he has a collection of over 300), fly fishing, and exploring the culinary landscape of foreign cities as well as his own.