Chef Carlo Arriola of Audrey Claire made his debut in the COOK kitchen this weekend to provide us with some delicious Mediterranean fare. Check out his amazing menu!
We started off the night with fried halloumi served with fig jam and dates. This dish is a popular menu item at Audrey Claire and was certainly enjoyed by all of our guests! The halloumi was followed by a caesar salad with baby romaine, crispy lovash, and locatelli cheese on top.
As an intermezzo course, Carlo broke out the dry ice and handmade a pear sorbet right before our eyes!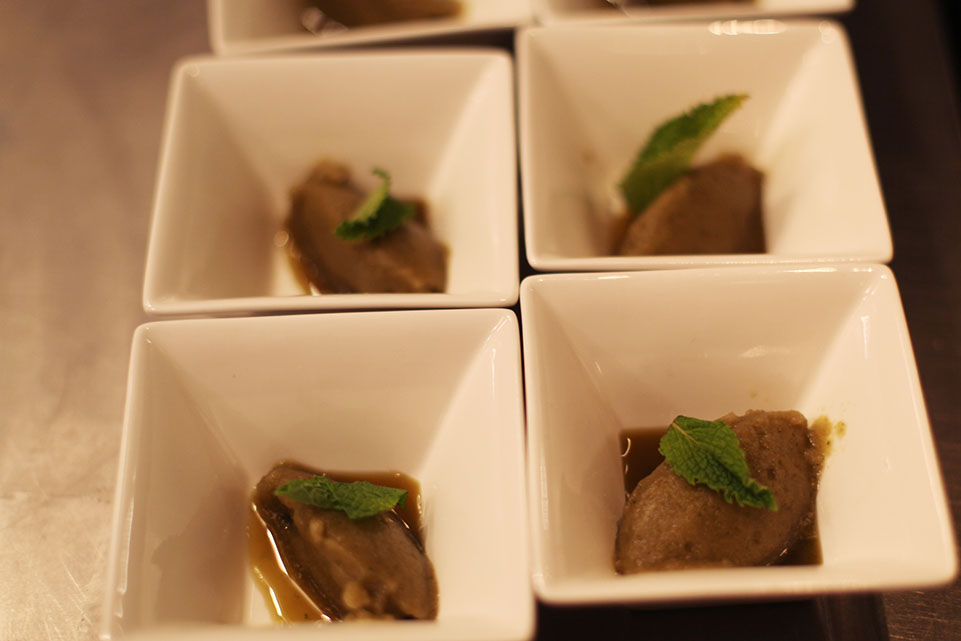 For the main course, Carlo walked us through his seared Bronzino which was beautifully plated with heirloom carrots, pickled cucumber, tzatziki, and finished with basil and dill oil.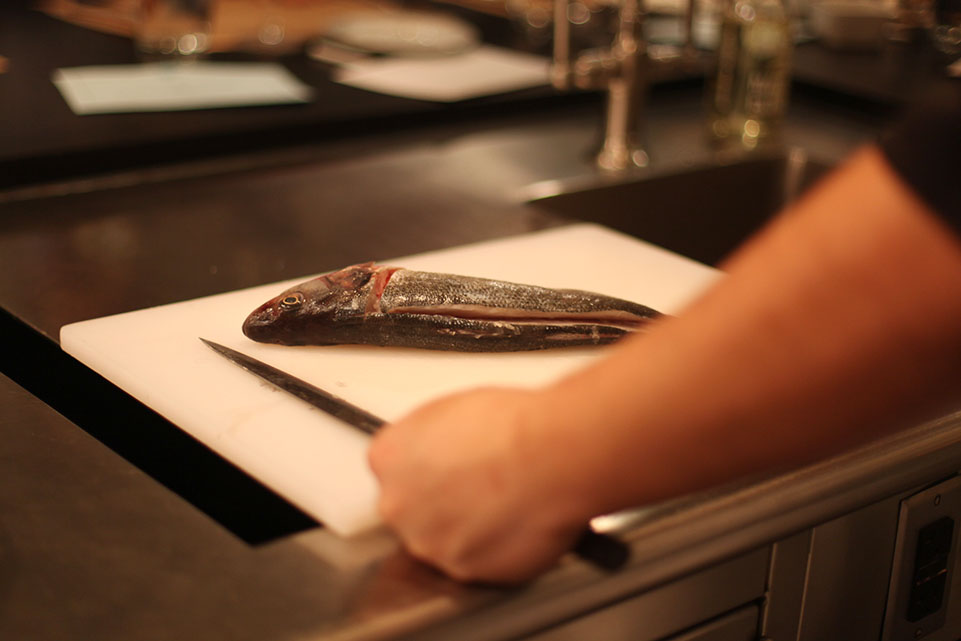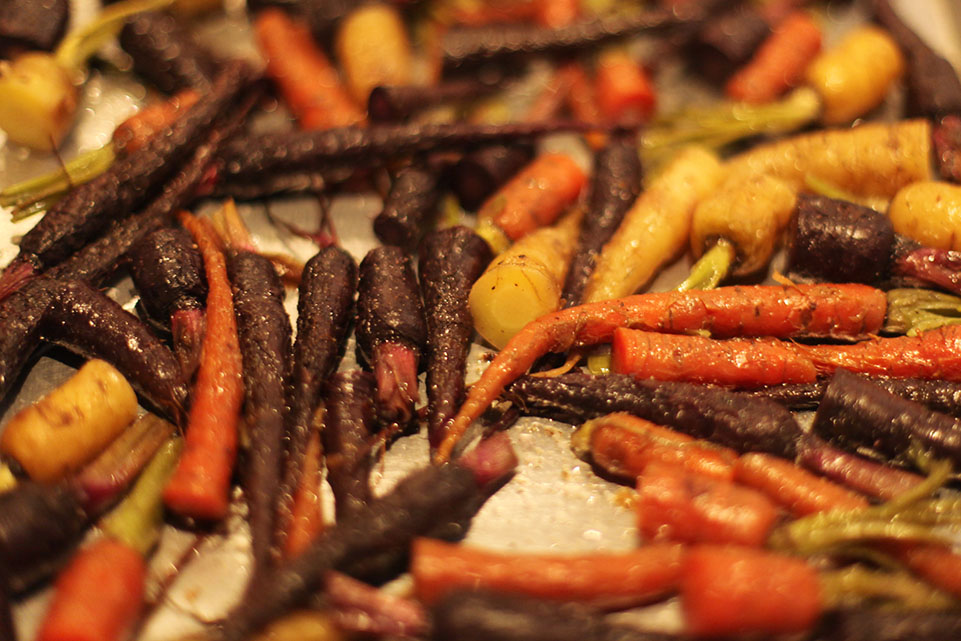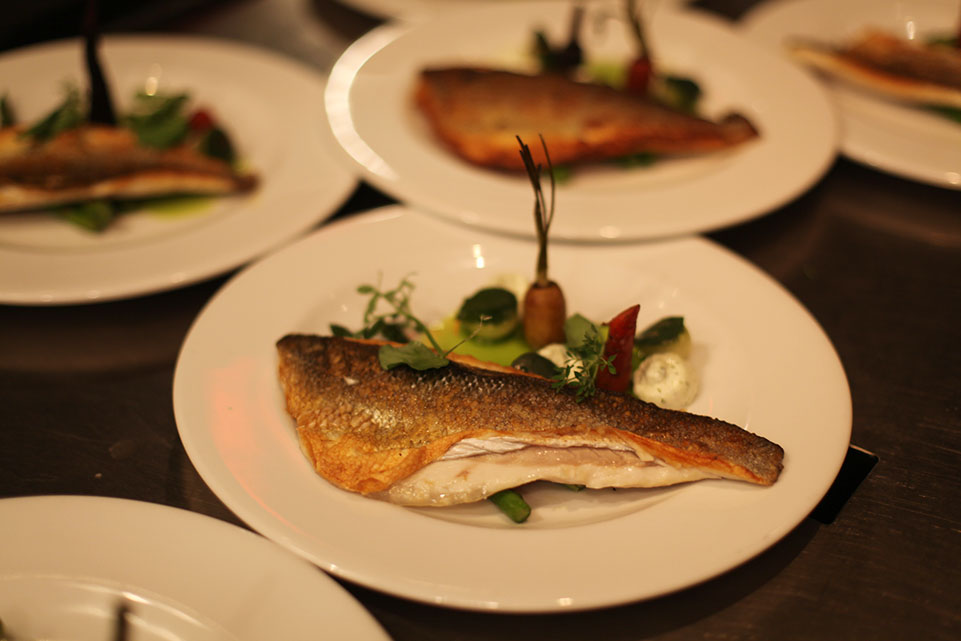 We closed out the evening with another fantastic dish from the Audrey Claire menu: warm chocolate cake with berries and chantilly cream. This dessert was pure heaven!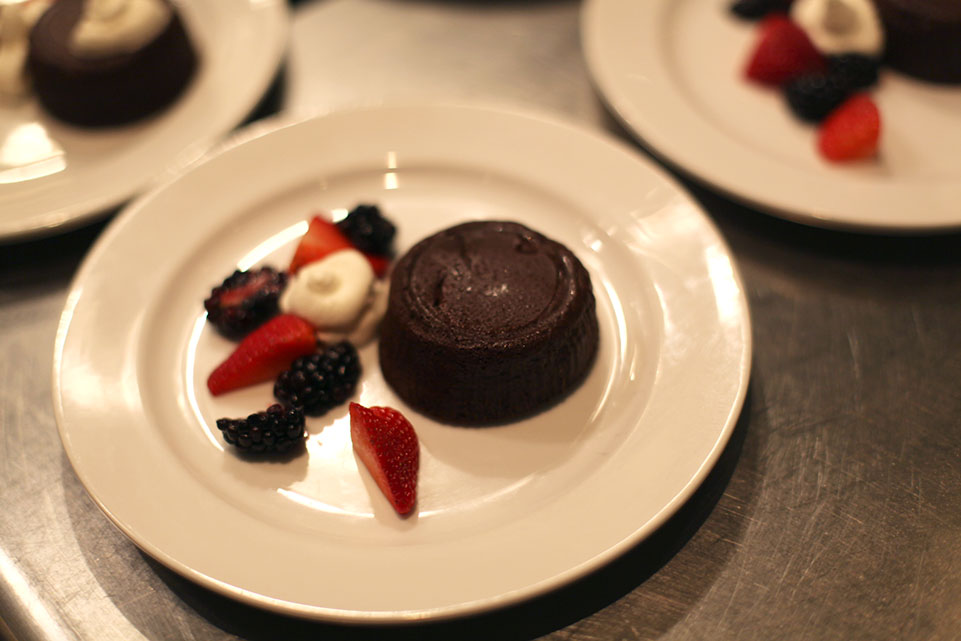 Like what you see? Stop over to Audrey Claire to enjoy more wonderful food from Chef Carlo. They take reservations Sunday through Thursday and it's BYOB so don't forget to bring your favorite bottle of wine!
Back to Blog