Chef Brady Taylor of the Cambridge made his debut in the COOK kitchen this weekend for a wonderful night of food and beer. He was joined by owners Heather Annechiarico and Chris Fetfatzes who brought some great beer pairings to the table. Take a look at the delicious meal they prepared!
To start, Brady prepared a savory white bean and bacon shooter garnished with candied bacon. Chris paired this with the Use Annee Le Seul XVII- a pineapple, watermelon sour ale.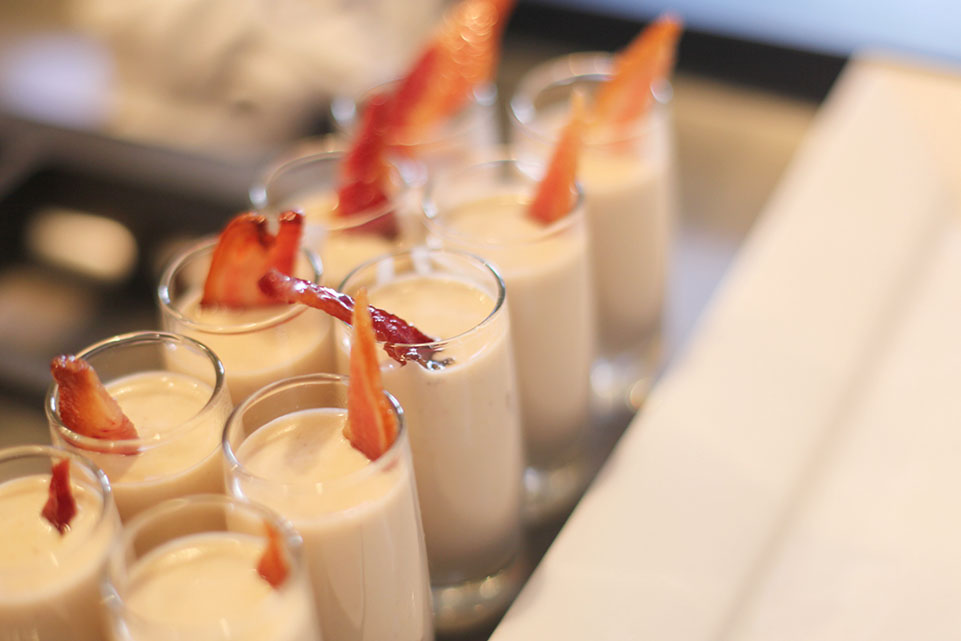 Next up was a grilled artichoke crostini with fire roasted peppers, and ricotta cheese. Along with this, our guests enjoyed the Tired Hands' Saison Hands which is a hoppy saison farmhouse ale.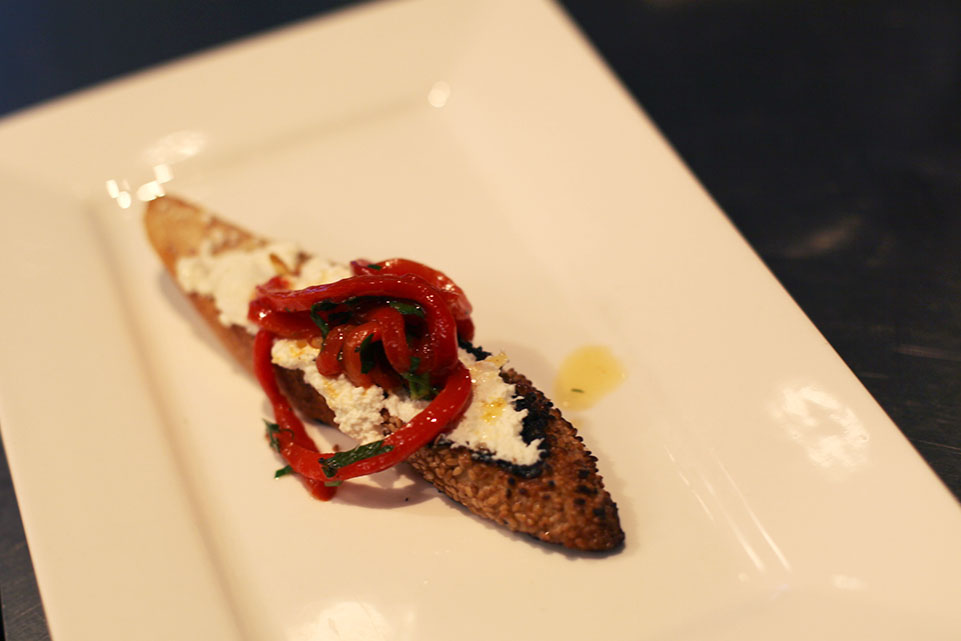 The second course was a real stunner. Brady showed us how to make homemade pappardelle. The pasta was served with a hearty lamb bolognese, basil ricotta, and parmesan cheese on top. Chris then walked us through his next beer- Alesmith's My Bloody Valentine. This imperial hoppy red ale was a great match to Brady's dish!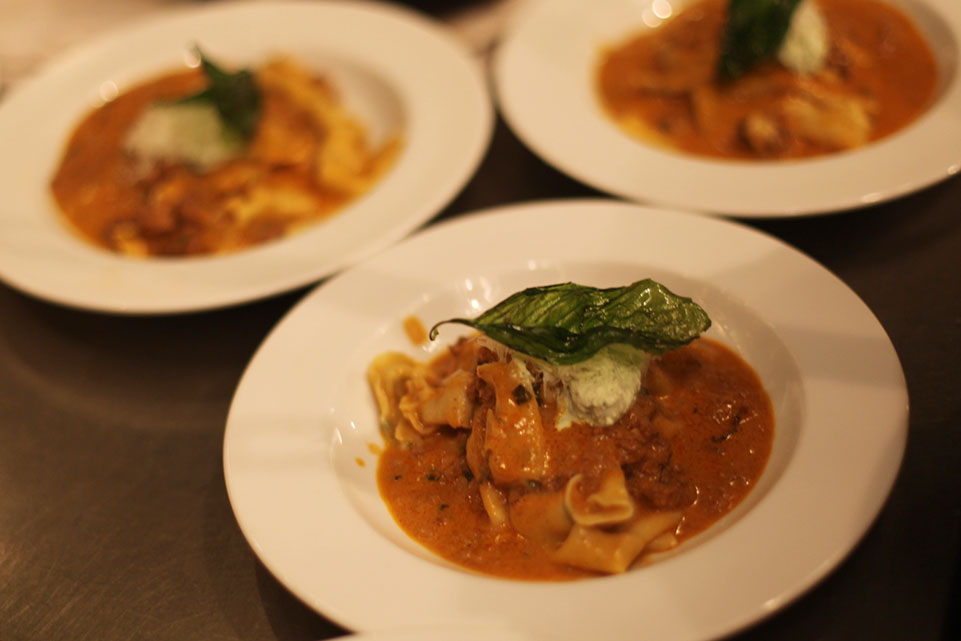 In between courses, we took a brief pause to enjoy a spoonful of lemon sorbet and prepare ourselves for the main event.
Our main course was well worth the wait. Brady walked us through his preparation of black bass which he plated with black rice, black garlic, and a red pepper coulis. Chris paired the Evil Twin Al Pastor Pils with this course. This flavorful passionfruit, pineapple, and red pepper pilsner was a great pairing for an equally flavorful dish.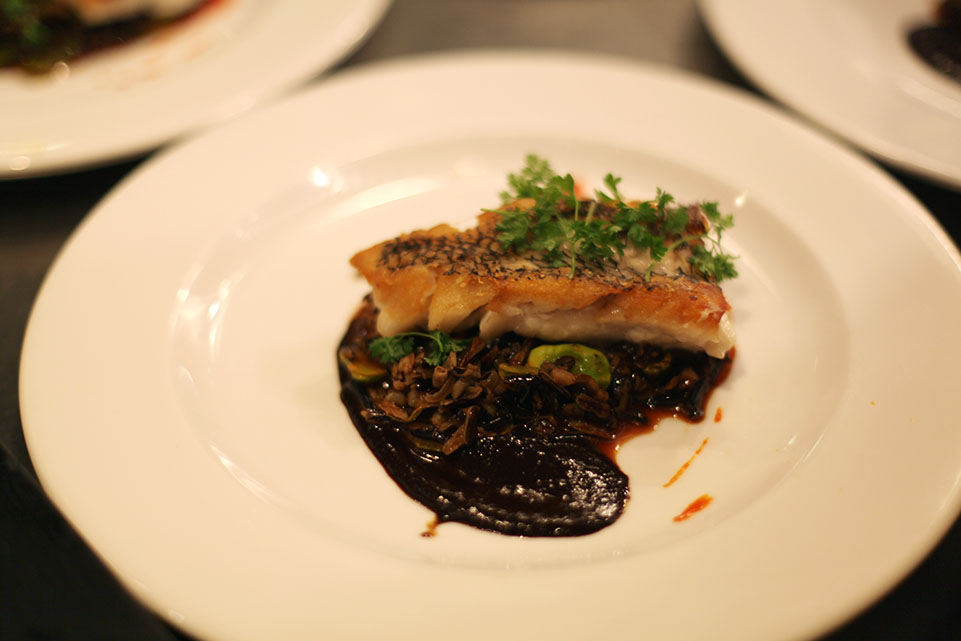 We have to admit, after all this wonderful food, it was hard to imagine eating another bite. The Cambridge crew made it hard to resist dessert, however, with their cinnamon-sugar beignets which were drenched in dolce de leche. Chris' choice for beer was the Cigar City Vanilla Hazelnut Marshall Zhukov Imperial Stout.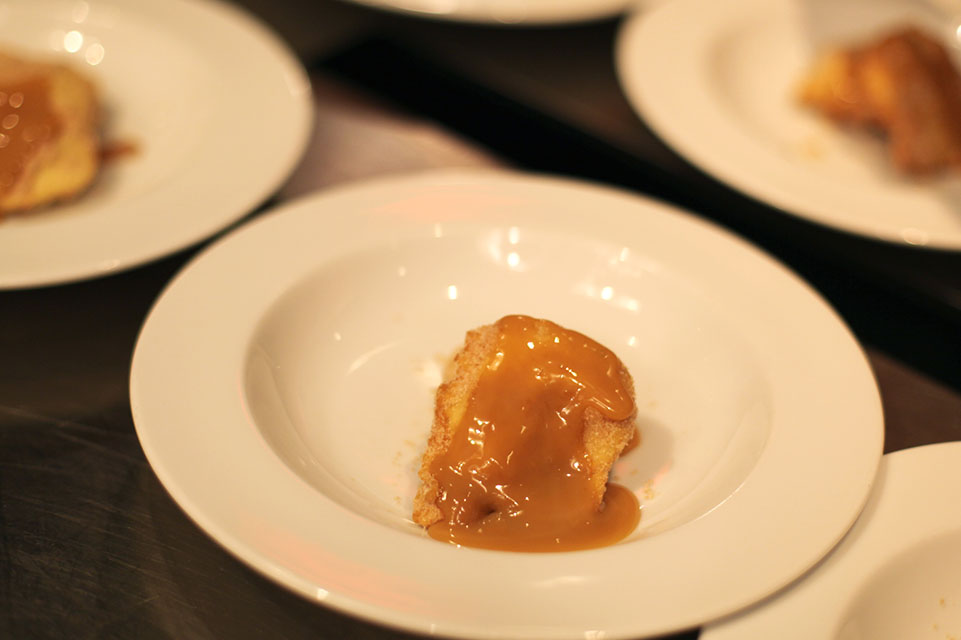 Needless to say, we nearly licked our plates and drifted into a dreamy food-coma after a fantastic evening of food and beer. At this point, if your mouth is watering, be sure to visit the Cambridge on 15th and South Street where there are plenty more amazing dishes and drinks to be enjoyed!
Back to Blog