Our favorite Greek Chef, Frances Vavloukis, returned to the COOK kitchen this week and this time around, she brought a special guest with her- her twin sister Katherine. Katherine has been visiting from Greece and decided to join Frances for a Greek family affair. The duo showed us how to make all the classic Greek dishes we love. Take a look at their incredible menu!
Each guest started off with a tasting plate including stuffed grape leaves, lightly breaded zucchini, grilled octopus, and fried smelts. They walked us through the process of creating everything on this yummy plate from frying the zucchini to assembling the stuffed grape leaves.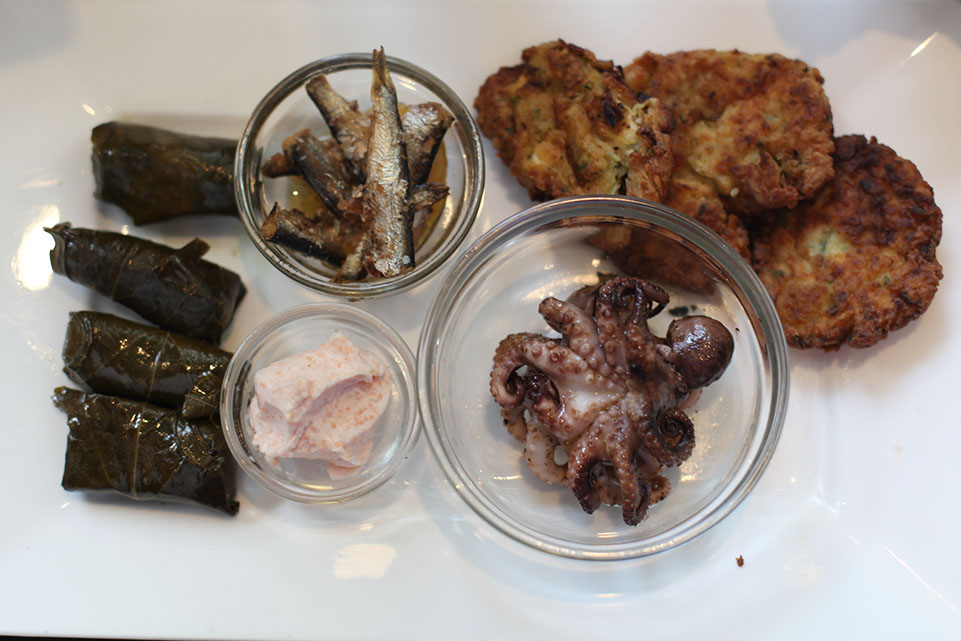 For our next course, Frances and Katherine put together a Greek village salad composed of cucumbers, peppers, tomatoes, olives, and feta cheese. One thing we learned is that Greek salads very rarely utilize lettuce but we don't mind when it tastes this amazing!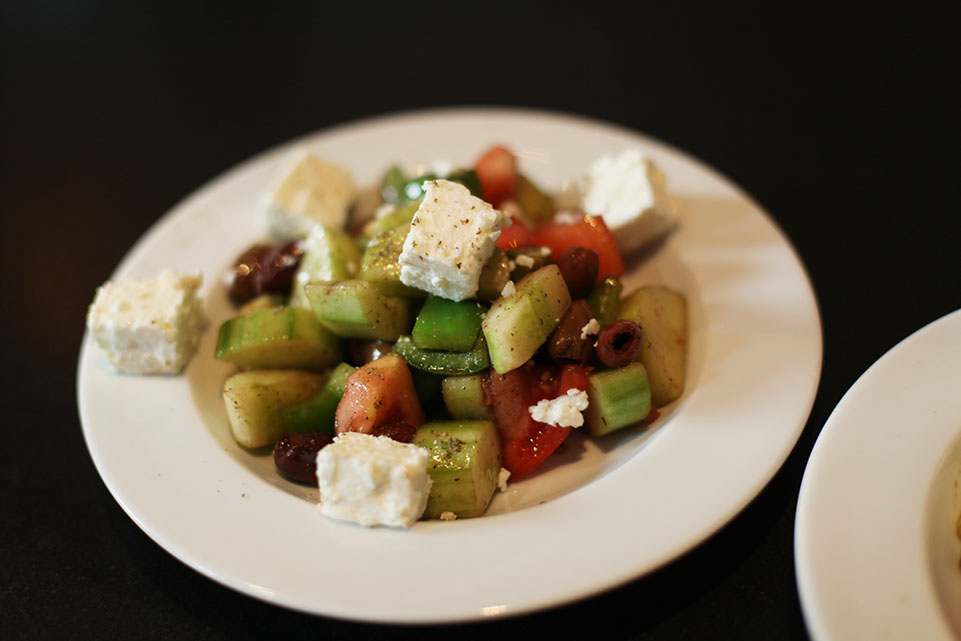 Next, they demonstrated how to make chicken souvlaki or what some might think of as a gyro. After explaining all the components of a good chicken souvlaki, guests were invited to get up and create their own.
For dessert, Katherine showed us how to make her Greek cake. It was a sweet touch to a fantastic evening. They even closed out the night with a fun dance for us!
Back to Blog