We were joined, once again, this week by the fantastic duo, George Sabatino and Heather Thomason for an informative, food-filled evening at COOK! Heather Thomason, the mind behind Primal Supply Meats, brought in her best cuts of meat to walk us through the butchery process while George Sabatino of Aldine prepared a wonderful 5-course meal. Take a look at what these two prepared for us!
To start, George walked us through his amuse- a bone marrow custard served with horse radish and homemade potato chips. He also treated us to his sour dough bread and butter- both made in-house at Aldine!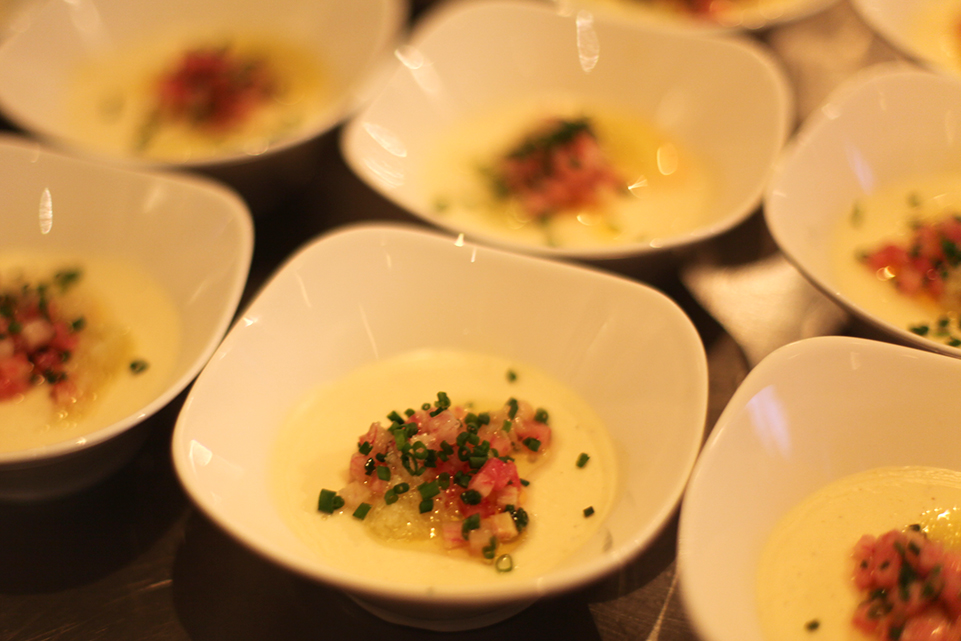 Our first course was rabbit and foie gras rillettes with fermented shallots and grilled bread. As a bonus, Heather showed us how to butcher a rabbit. If you feel intimidated, don't fret. Heather said that a regular large kitchen knife will get the job done!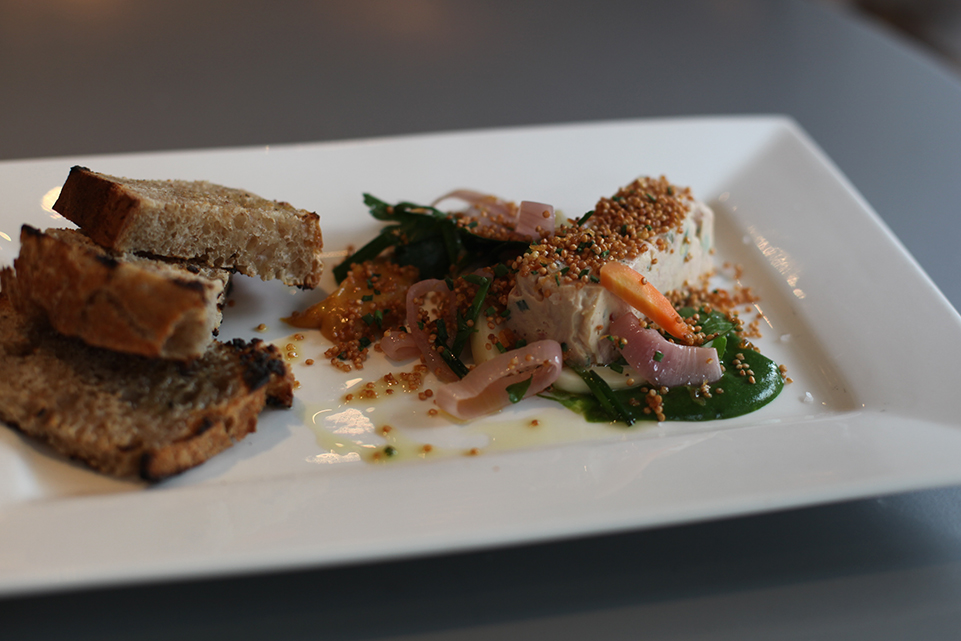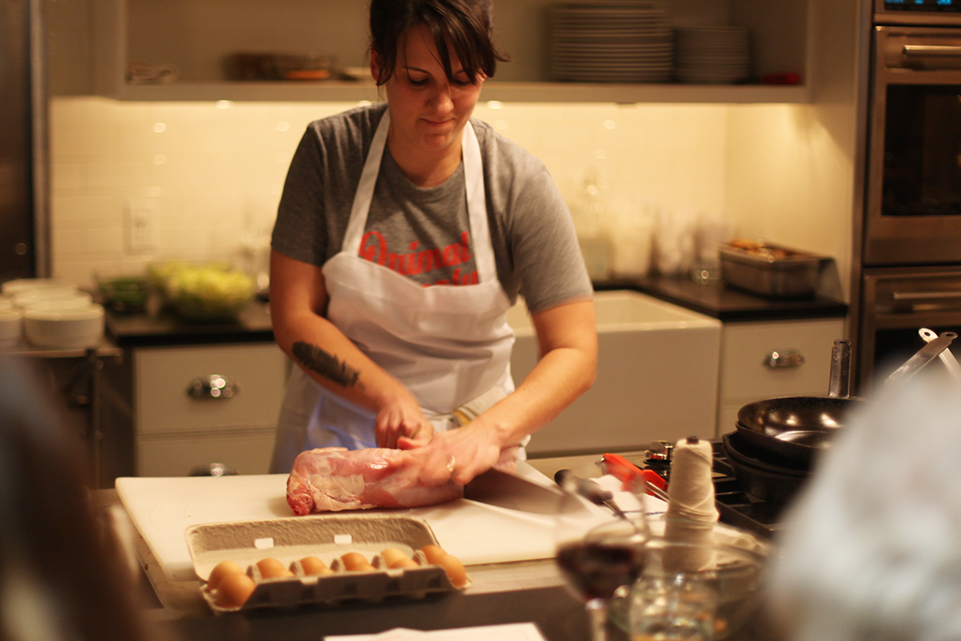 Next up, George prepared an amazing frisee salad with eggs and a bacon vinaigrette.
The third course was a delicious pork coppa with charred treviso and kumquat mostarda. Heather showed us how to break down the pork and talked us through the various different cuts that she gets out of it. We'll be leaving the butchering up to her on this one but we certainly know the difference between a pork butt and a picnic roast now!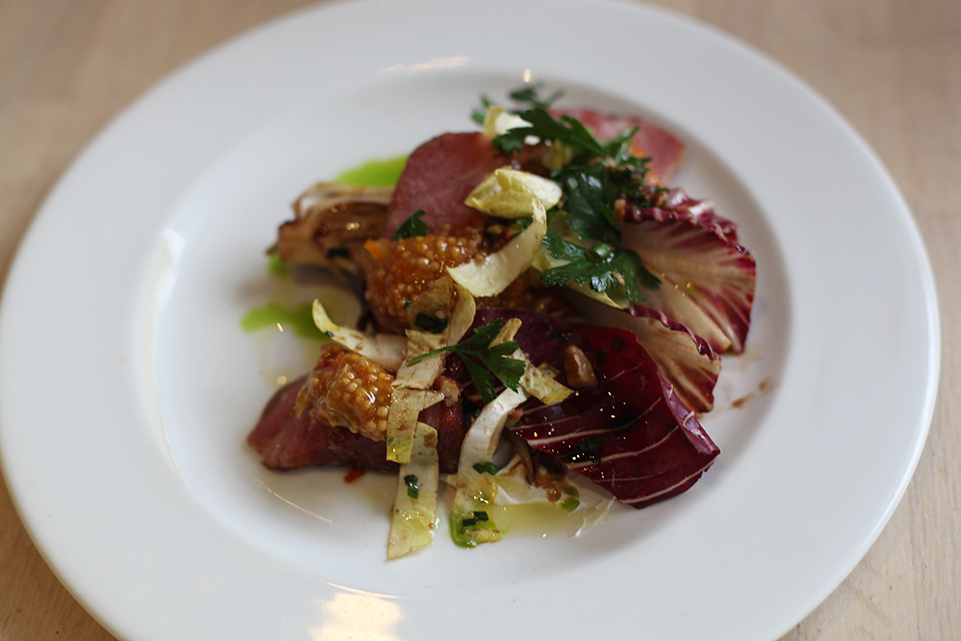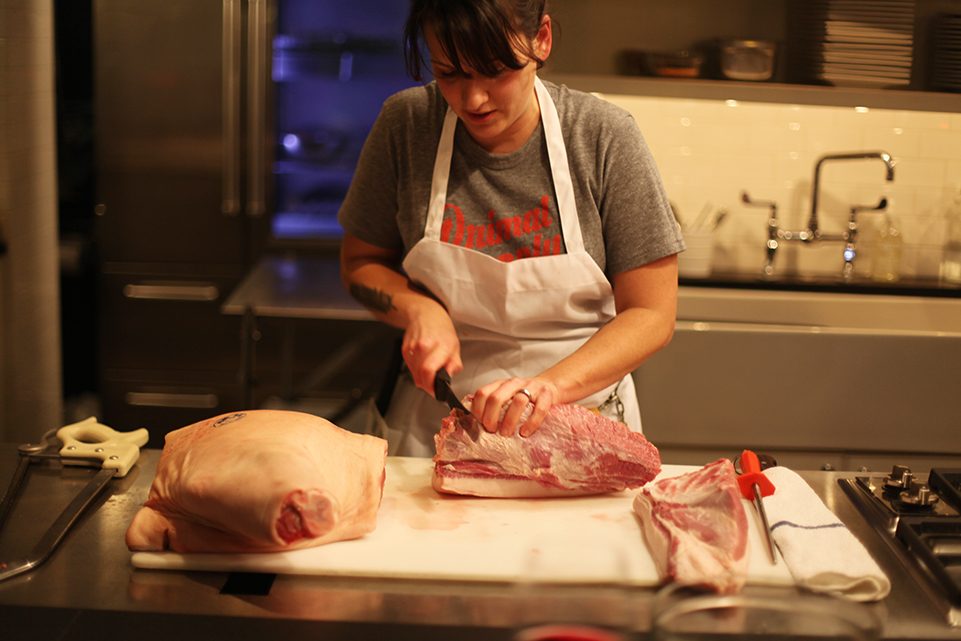 After all that meat, we were ready for something sweet. George whipped up a rich smoked chocolate mousse with an almond coffee crumble and condensed milk. There wasn't an empty stomach in the house!
There's more delicious food to be had at Aldine so go check it out! You can also sign up for Primal Supply Meat's butcher club. The program is pay-as-you-go and you'll get access to quality locally sourced meat that can be picked up from several convenient pick-up locations in the area.
Happy COOKing, everyone!
Back to Blog