Pat Alfiero made his debut in the COOK kitchen yesterday and he schooled us all in the art of pasta making. Not only did we all go home full and happy, but we also took home some great tips for making our own pasta at home. To compliment this Italian meal, we served our favorite Italian wines: Primitivo and Vernaccia.  Take a look at this amazing menu!
Pat's first course was maccharuna with zucchini ragu, pancetta, basil, and parmesan. He started by creating the dough and rolling out the maccharuna for us all to see. Then he demonstrated how to make the sauce. One tip that he shared is to always add in cheese rinds while the sauce cooks to add flavor. Don't forget to remove them before serving!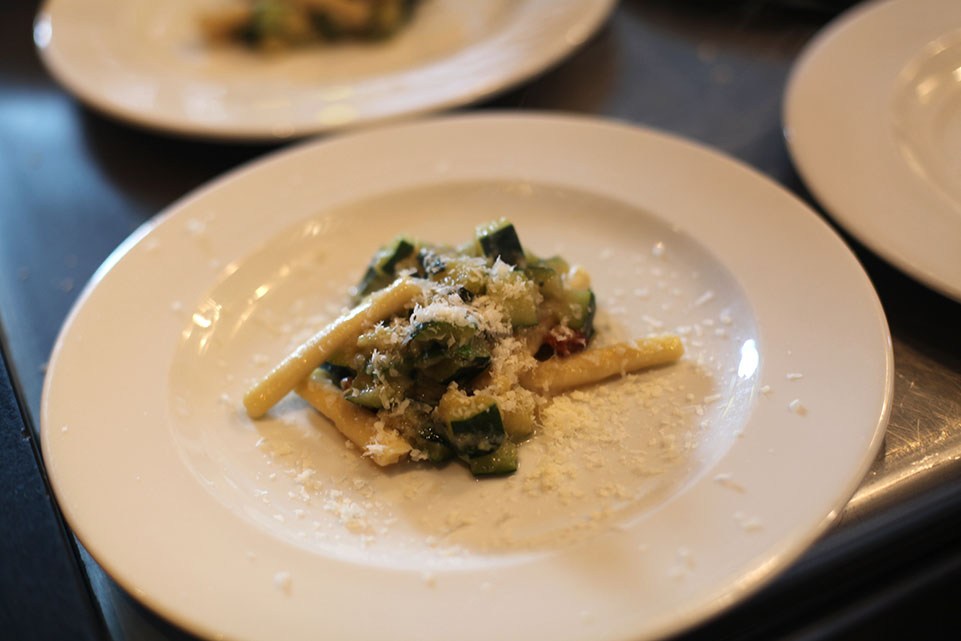 Our second course was a hearty plate of pappardelle with pig's head ragu, pecorino, and oregano. Pat showed us how he makes his pappardelle with a pasta roller and then cuts it using a pasta wheel.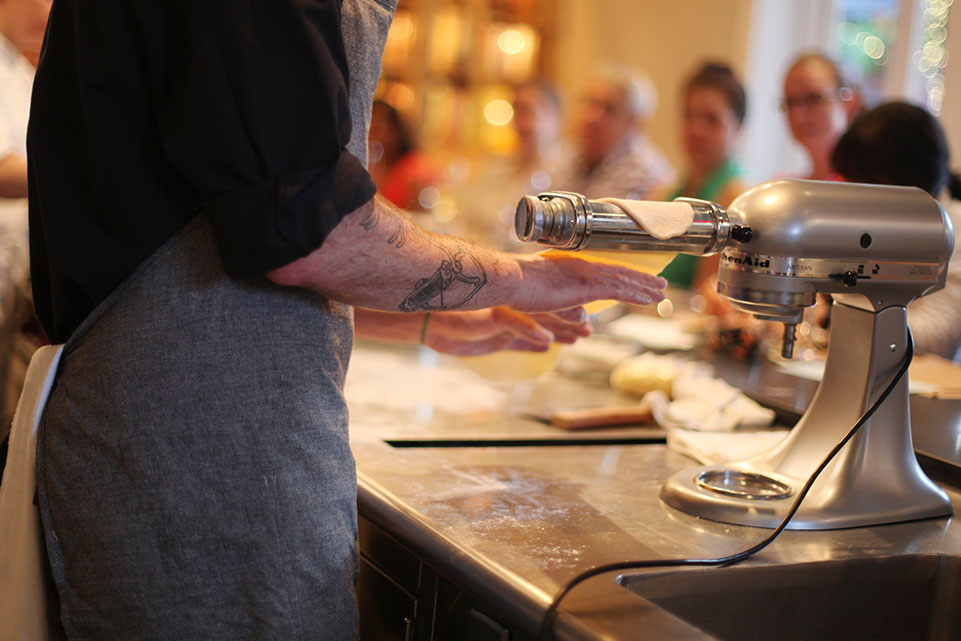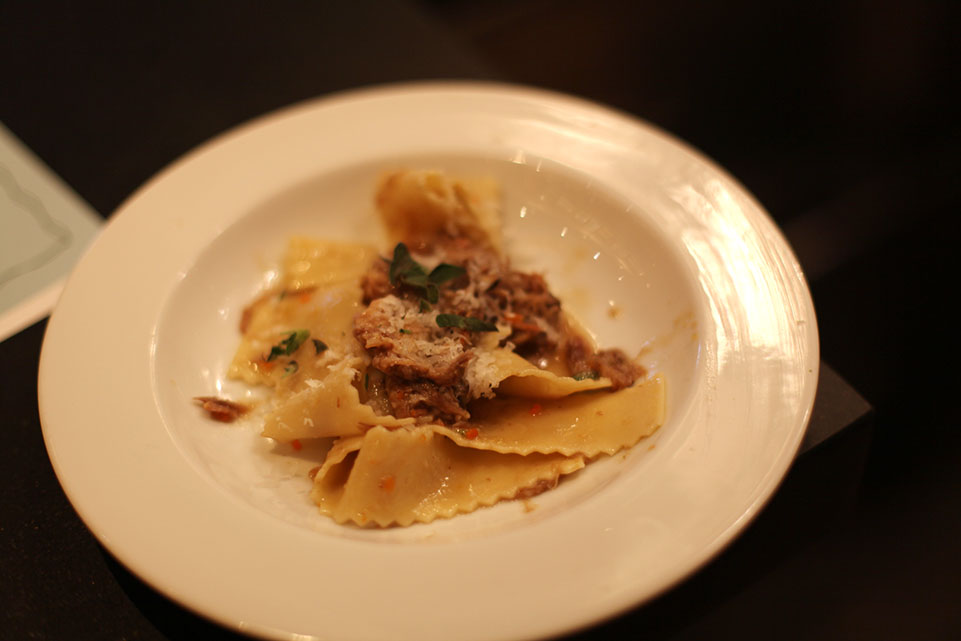 We took a break in between the meal for Pat to show us a variety of different pasta shapes. Pat encouraged everyone to try out different thicknesses and shapes to find what they like. You might say that the pasta-bilities are endless!
The third plate was cavatelli with little neck clams, broccoli rabe, and Calabrian chili. We then finished off the evening with goat cheese mezzaluna served with braised goat shoulder, peas, mint, and Sicilian chili. The evening was so informative, we're all ready to go try out our own pasta at home!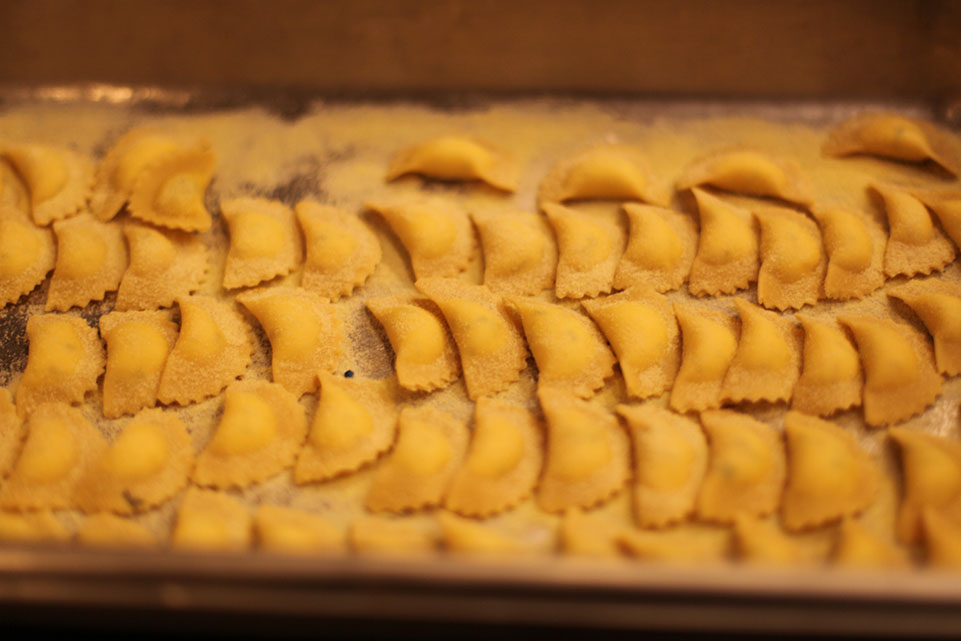 Back to Blog