Matt Kemp of Shoon Sushi stopped by last week to show us the ropes on all things sushi. From breaking down a fish to making sushi rice, Matt offered up pro-tips from his years of practice. After class, we all left excited and ready to try it at home. Take a look at what he made for us!
The first course was a sushi rice crisp served with cured salmon, smoked ikura, roasted garlic oil powder and local herbs.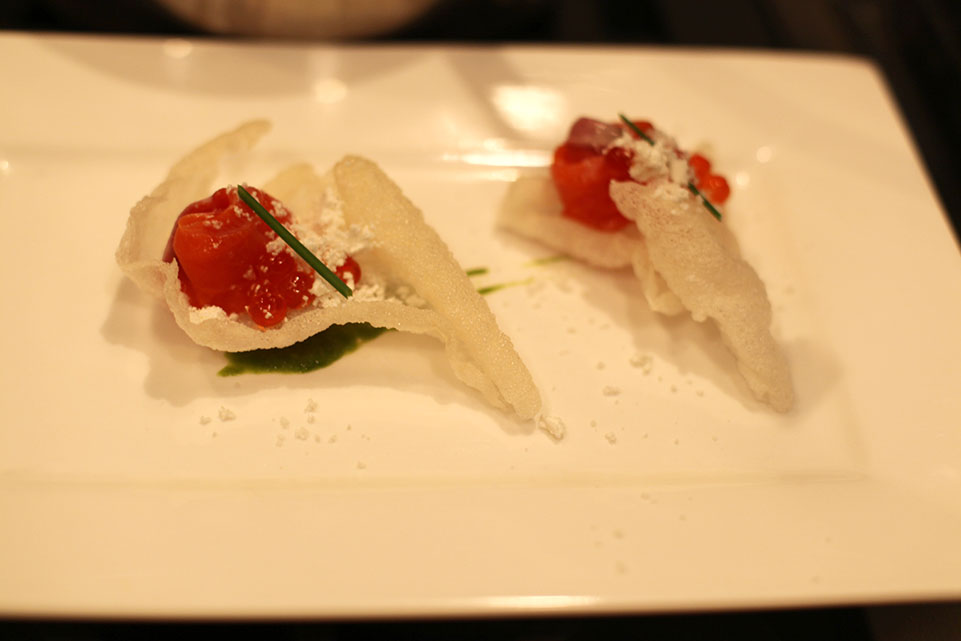 Matt served the sashimi course family style. He plated up otoro, salmon, and madai and served it with infused soy and herb oil.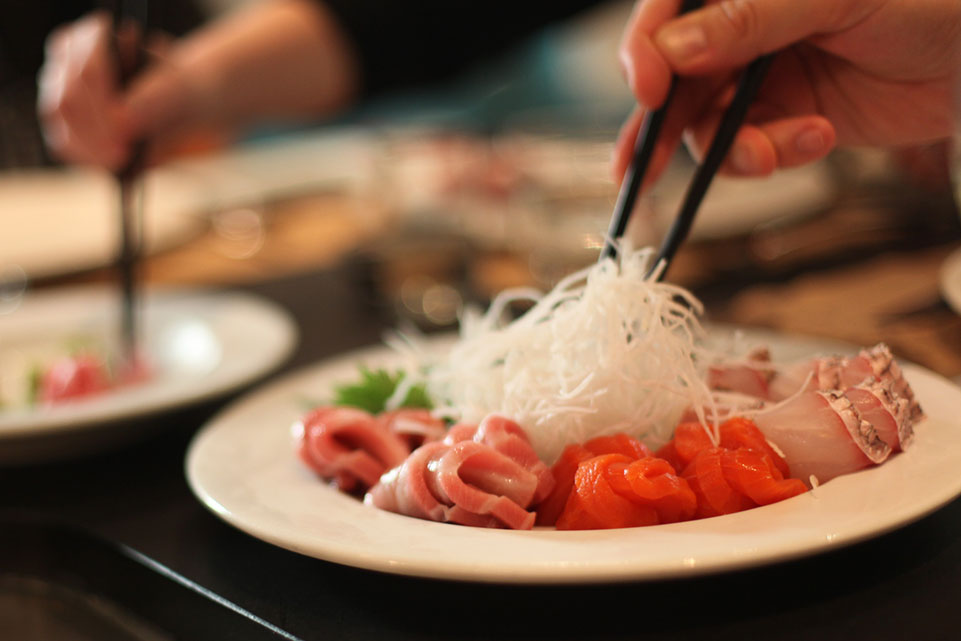 For our third course, Matt walked us through the art of making sushi rice. He then served of a gorgeous plate of nigiri sushi with madai, salmon belly, and big eye chutoro.
Of course, a sushi class wouldn't be complete without a maki demonstration. After making a few rolls himself, Matt brought up a brave guest to give it a go. Afterward, he made oshizushi, a style of sushi made with an oshibako which pressed the sushi into a box. These were plated together and then followed by temaki which are hand rolled sushi served in a seaweed cone. Yum!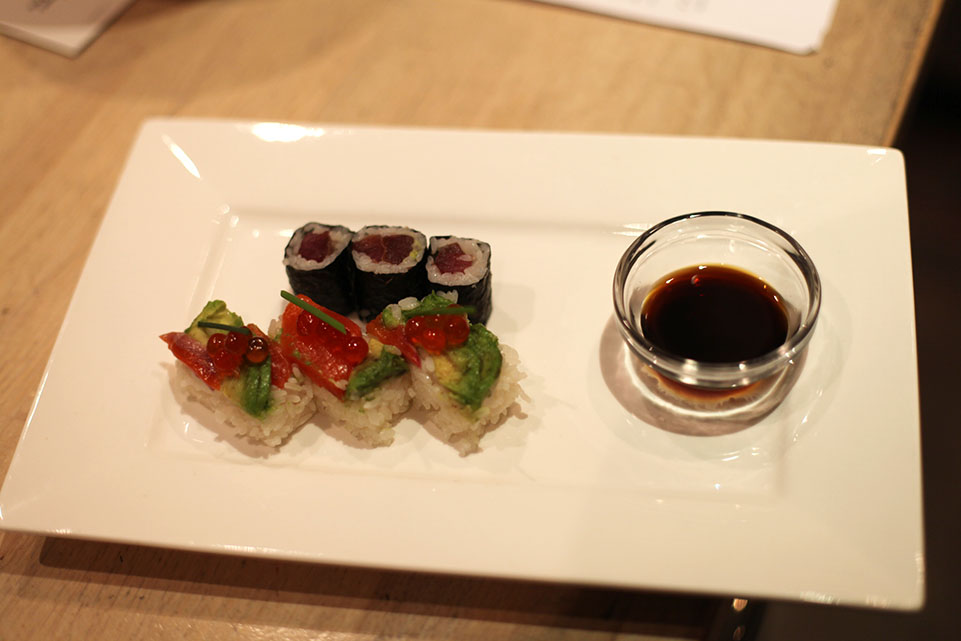 For dessert, we enjoyed matcha kasutera with amazake cream, crispy yuba, and white soy caramel. Hello, food coma!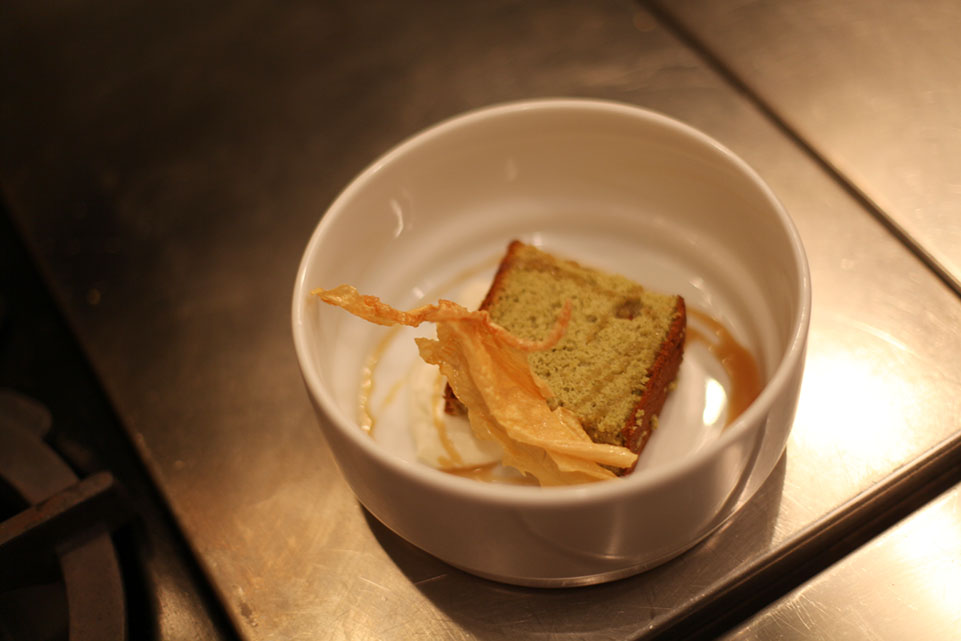 Back to Blog