Jezabel Carreaga, of Jezabel's Cafe, has become pretty popular in the COOK kitchen for her delicious Argentine food. However, as of this week, Jezabel is about to be known for something else here at COOK; her gorgeous hand-crafted cutting boards! You heard that right. Outside of the kitchen, Jezabel has been working on her wood-working skills and is ready to unleash it for you all to enjoy.
COOK is currently the sole retailer for Jezabel's cutting boards until her new storefront, Jezabel's Studio, opens at 208 45th street this Spring. We are currently offering her "Everyday" cutting board which is simple in design but useful for day to day use. For a more decorative touch, check out her "Bronce" cutting board which is beautifully adorned with bronze. While this board can also be used everyday, its beautiful design makes this great to put out with cheese and charcuterie. We wanted to find out more about how Jezabel's cutting boards came to be. Check out what she had to say!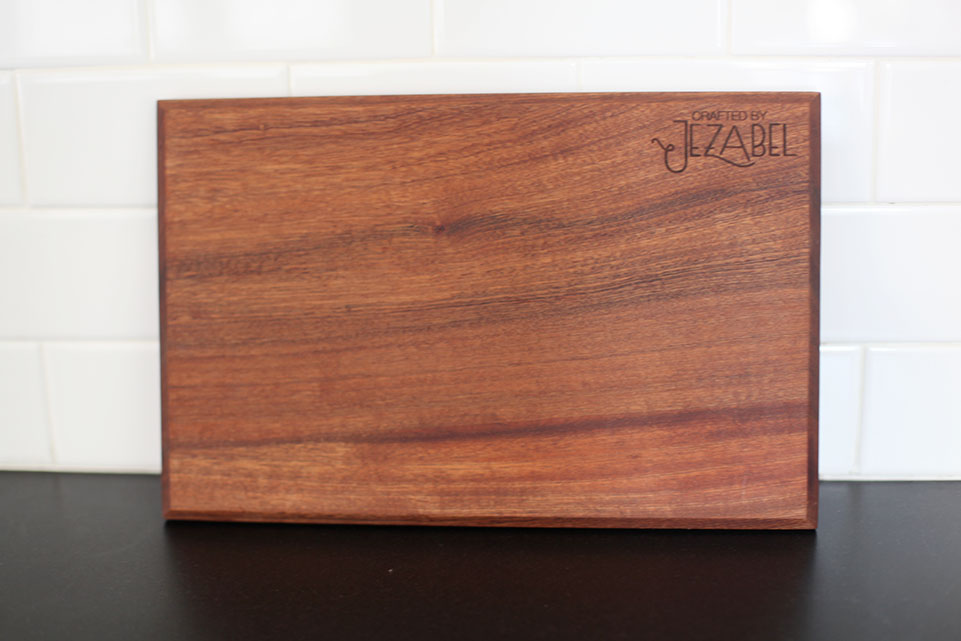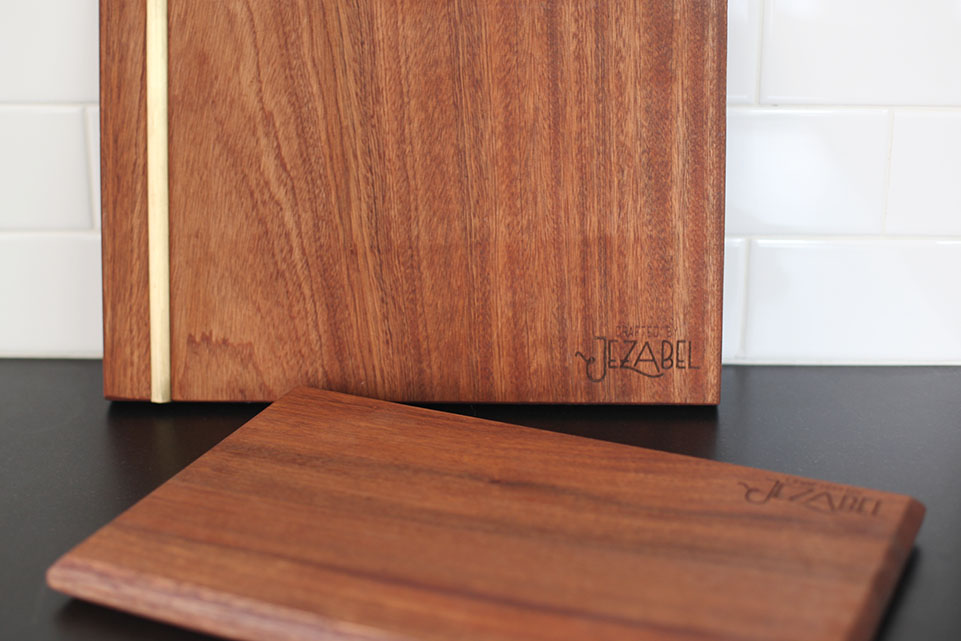 When did you first get involved with wood working?
I've always loved wood. All this got started when I designed and assembled my dining room table and bench. Then, Luke, a friend of mine who has been doing wood-working for a while, gave me my first lesson on February 2016 and I haven't stopped since.
What made you decide to start selling your cutting boards?
I started fabricating the cutting boards for myself out of a memory of eating our Sunday meal on a wooden board back in Argentina. I wanted to bring back those memories to my everyday life. Talking about everyday life, I made a set of 12 boards for Jezabel's Cafe (2536 Pine street) then people complimented them and I said to myself, 'I have an outlet. Why wouldn't people buy them and take a little piece of me to their home or for their loved ones?' So I can say it was a very organic process, as everything else in my life.
Do you have any desire to pursue woodworking more in the future? If so, what do you see yourself making?
Yes, there is more wood-working in the future. At this point I'm working on the opening of "Jezabel's Studio" and all the furniture has been designed and fabricated by my brother, Israel, and myself. We are talking anything from tables, benches, shelving, a kitchen island and everything else in between. As I create furniture-pieces, I also enjoy developing products based on needs I have in my own kitchen, such as a butcher block for baking, a wooden compost pail for my counter and of course, cutting boards of all shape and sizes. So there is a lot more coming.
 
You do so many different things outside of the kitchen. What motivates you to be so active?
I had a happy childhood. I have many memories of food, visiting a wood-shop with my dad, selecting brass hardware when my parents were building their house among many other memories. I think that getting to know myself and rebuilding a connection with those memories brought me to where I am today and that is so pure. I'm all about connections with ones self, with food, with people, and nature. I think that drives me forward. Also my dad told me once- a while ago- 'Jezabel, all boundaries are in your head, nowhere else' and I definitely try to live by those words and push myself outside my comfort zone constantly.
Check out Jezabel's cutting boards and much more at COOK! Our retail boutique is open Tuesday through Sunday from 12 – 5pm except when class is in session.
Back to Blog