We've just added a ton of new cookbooks to our shelves so if you're searching for some culinary inspiration, are shopping for a loved one, or just want to browse, stop in to COOK. Take a look at some of the latest cookbooks to join our shelves!
On Vegetables by Jeremy Fox
Are you looking to incorporate more vegetables into your diet? This book is just what you need! This cookbook will be your comprehensive guide to shopping for, cooking, and integrating vegetables onto your plate. Master dishes like creamy artichoke and ramp toast, poached asparagus a la flamande, and peas with white chocolate and macadamia. Beyond the recipes themselves, you'll learn how to shop for the freshest vegetables and find tips on how to properly store them.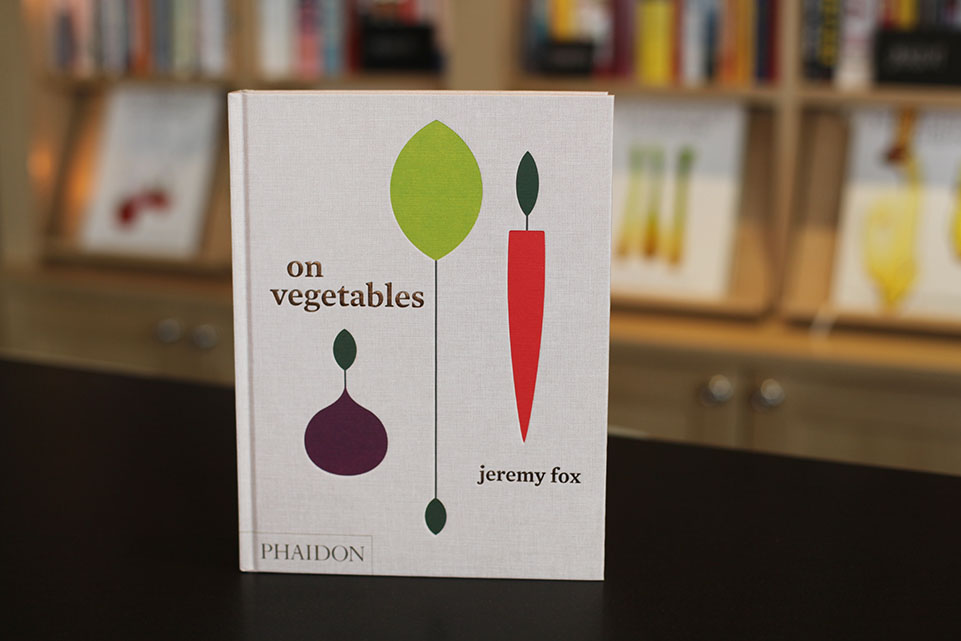 The Vegetable Butcher by Cara Mangini
This book is another wonderful comprehensive guide to cooking with vegetables. With the use of step-by-step photo instructions, Cara Mangini will walk you through the preparation of a variety of vegetables including pitting avocados, cutting artichokes, and cleaning bok choy. You'll also find tons of amazing recipes from daikon cakes to tuscan kale soffrito. It's time to hit up that local farmer's market!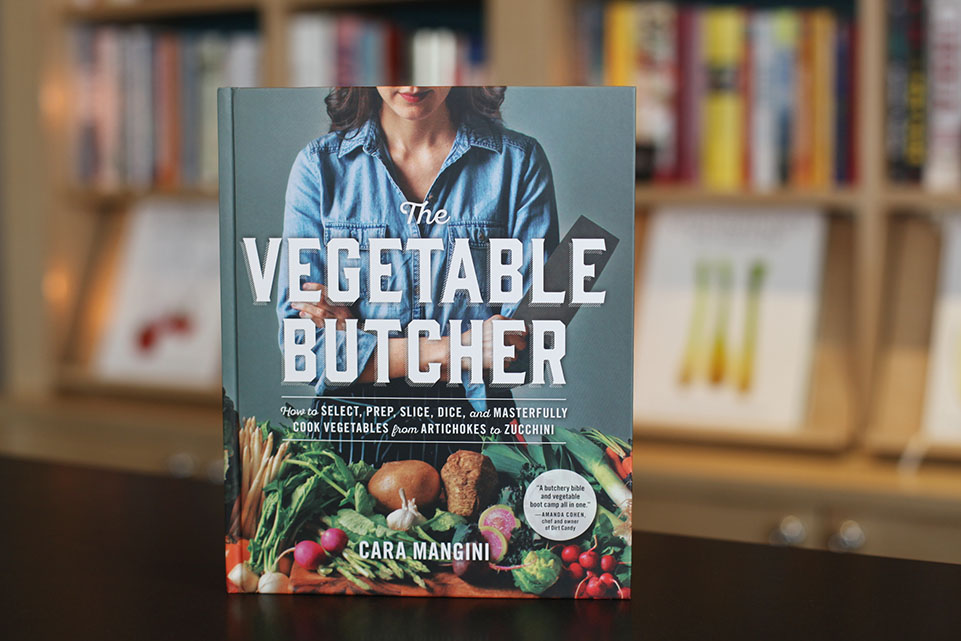 Vegan: The Cookbook by Phaidon
Vegan cooking can be a really creative way to expand your skills in the kitchen. Eliminating those go-to ingredients can open your mind to new flavors and food pairings you hadn't even considered. For those looking to think outside the box, Vegan: The Cookbook by Phaidon is a great choice to add to your shelf, vegan or not. This book is packed with hundreds of simple recipes that'll feed you for years to come. Choose from a wide range of hearty soups, stews, salads, entrees, and desserts. Master the portobello bruschetta for lunch and then whip up some chickpea curry burritos with mint and chili sauce for dinner. You might even find yourself experimenting with vegan recipes of your own!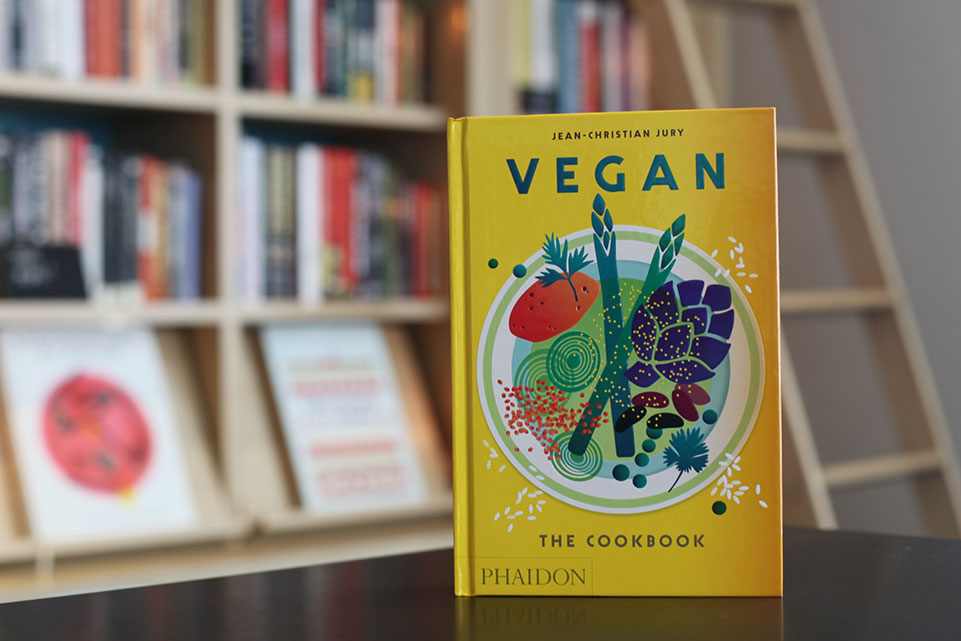 The Silver Spoon: Naples and the Amalfi Coast by Phaidon
If you haven't yet made it to Naples, Italy, this is the perfect way to bring a piece of it into your kitchen. With its many recipes and gorgeous photography, you'll be able to explore the Amalfi Coast in your own home and recreate delicious traditional recipes. Treat yourself to your own homemade totani alla sorrentina or pizza di baccala. For dessert, whip up the torta caprese alle noci or the zeppole napoletane. We imagine that all of these recipes will be best enjoyed with a nice bottle of wine and some good company!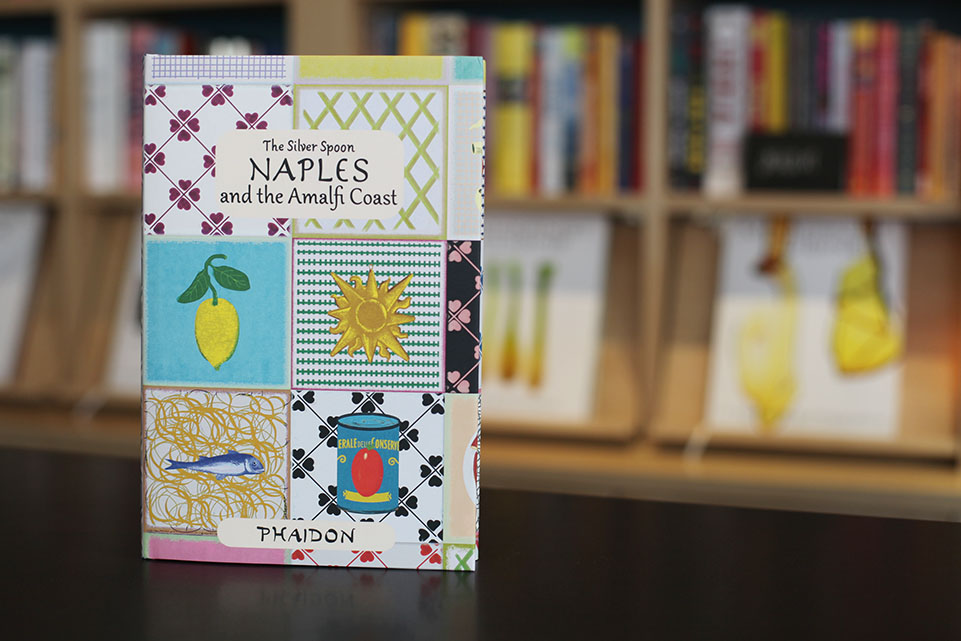 Back Pocket Pasta by Colu Henry
Not every meal has to be a huge production and, quite frequently, we don't have time to slave over the stove for hours. Luckily, Colu Henry is here to show you how to make quick and simple meals to savor without all the hassle with her book, Back Pocket Pasta. Try out her pasta recipes including the "BLT" pasta, quick sausage sugo, or rigatoni with roasted cauliflower and crispy capers. Add sides to your dishes with her recipes for "Chad's garlic bread, garlicky broccoli salad, or the citrus-fennel salad with rose water. As Colu mentions in the intro to this book, these recipes are merely a guide to help you make a meal that is truly your own.
Burma Superstar by Desmond Tan and Kate Leahy
If you've exhausted all of your favorite recipes and are in need of something new, Burma Superstar is a great way to re-energize yourself in the kitchen. This cookbook thoroughly explores the vast array of flavors and Burmese recipes based on the popular restaurant, Burma Superstar, located in San Francisco. Recreate their famed recipe for tea leaf salad, make your own hibiscus punch, and treat yourself to many more flavor-packed dishes. This book will continue to fuel your inspiration in the kitchen for years!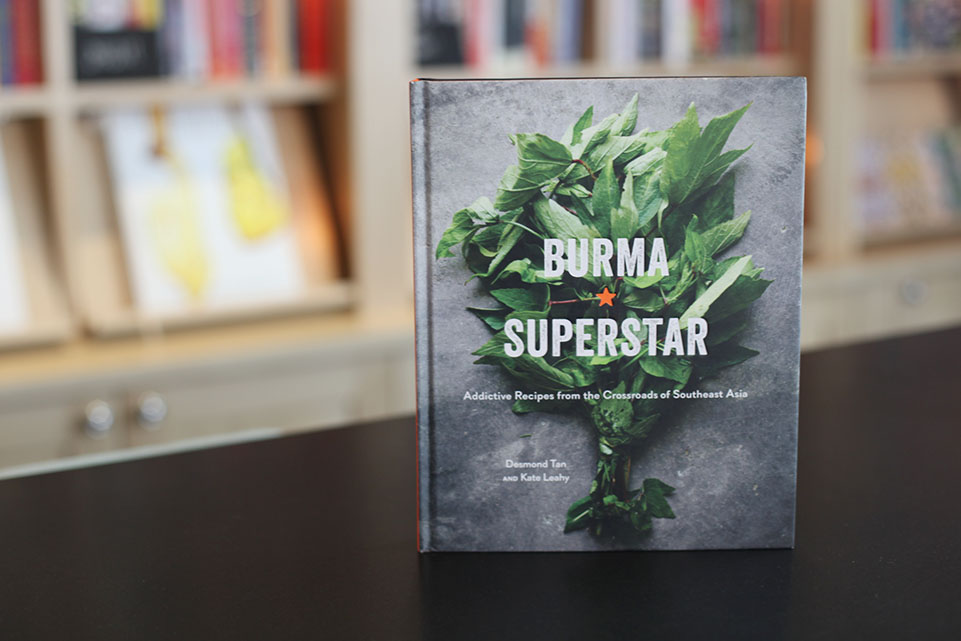 Dumpling Galaxy by Helen You
If you've been wanting to try your hand at homemade Chinese dumplings, this cookbook is the perfect place to start. Helen You's Dumpling Galaxy explores the various doughs, ingredients, and cooking techniques you need to really make these recipes your own. Try out her recipes for pork soup dumplings, curry beef dumplings, and dried octopus and chive dumplings. Helen also includes delicious recipes for dipping sauces and sides to serve along all these amazing recipes.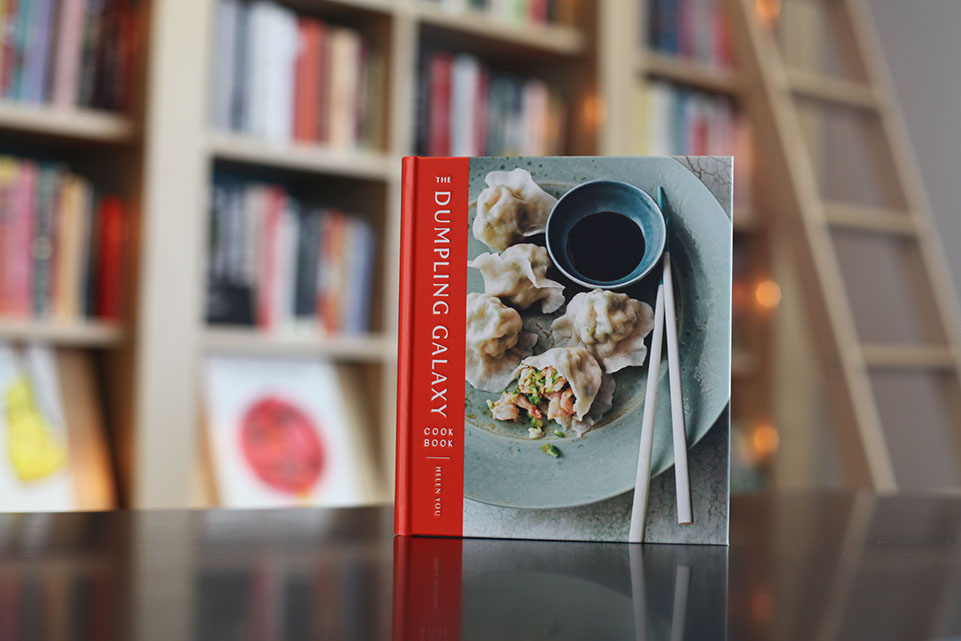 Pizza Camp by Joe Beddia
Fans of Pizzeria Beddia, rejoice! Joe Beddia has created a cookbook based on Philadelphia's favorite pizza spot and we can't wait to dive into it! In this cookbook, you'll find tons of great pizza recipes including but not limited to sicilian, almond, and pesto pizza, arrabiata pizza, and white pizza. Are you a pizza novice? Not to worry. Joe has got you covered with a list of necessary tools and basic dough and sauce recipes to get you started. Once you make your way through this book, you'll be a pizza pro!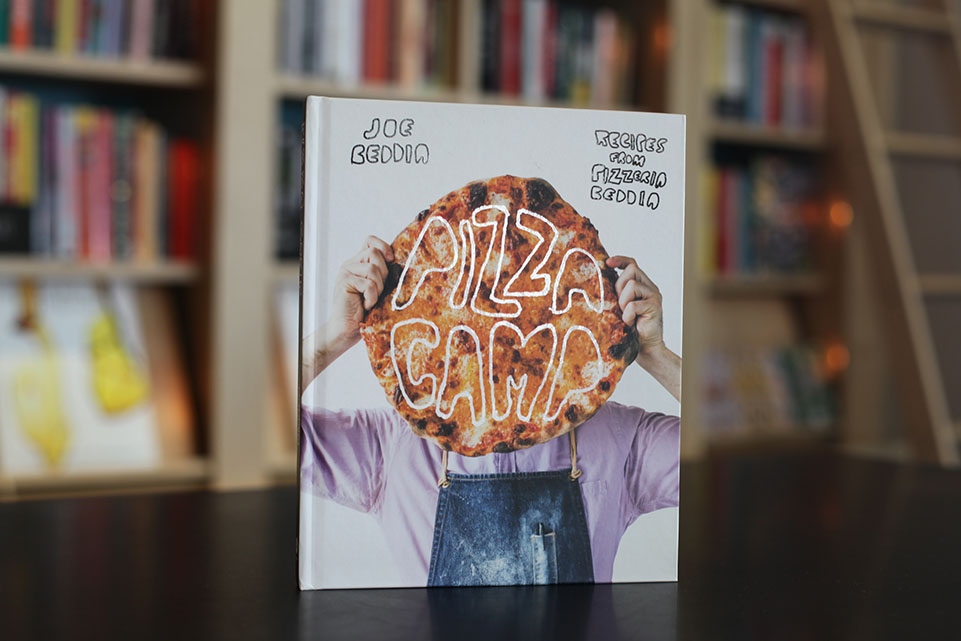 Nopalito: A Mexican Kitchen by Gonzalo Guzman
If you're a fan of Mexican cuisine then you need Gonzalo Guzman's Nopalito. This cookbook is inspired by the San Francisco restaurant, Nopalito, where Gonzalo Guzman is the head chef. The book includes a wide range of regional Mexican dishes including tamales de birria con pollo, salsa escabeche, queso fresco, and much more!  There are also plenty of drink recipes to quench your thirst. Recreate Gonzalo's recipes for margaritas, el diablo, and horchata. Grab your friends and family and treat them to a fantastic Mexican feast!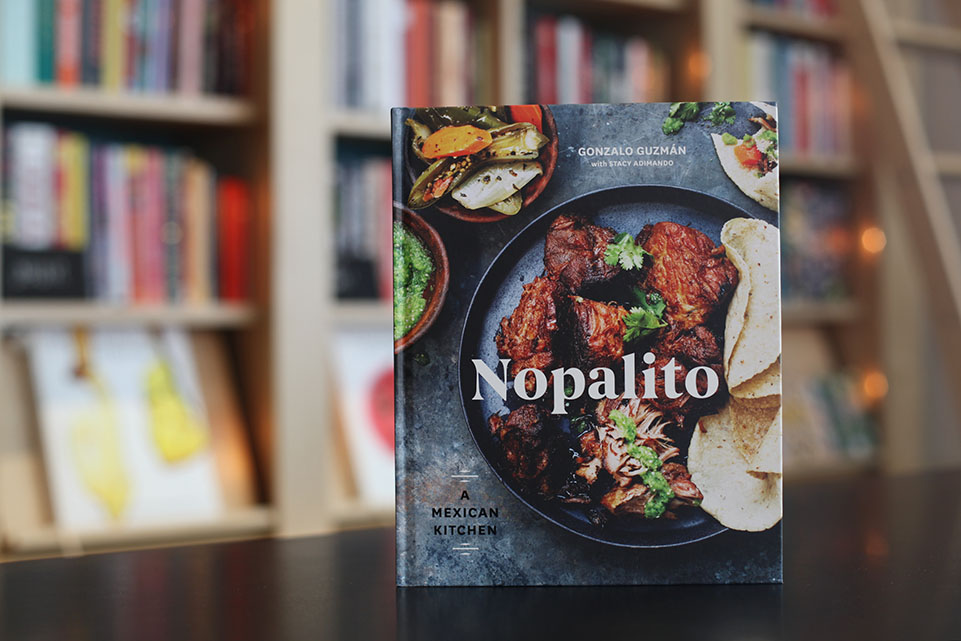 Hello, My Name is Ice Cream by Dana Cree
Summer is swiftly approaching and there isn't anything quite as satisfying as a delicious ice cream cone to beat the heat. Instead of chasing down the ice cream truck this summer, why not turn to your kitchen to make your own? Dana Cree's Hello, My Name is Ice Cream contains all you need to know about making your own delicious flavors of ice cream. You can stick to the classics like vanilla and chocolate or you can switch things up and recreate Dana's recipes for earl grey ice cream and peach jalapeno frozen yogurt. Bring any of these recipes to those summer barbecues and you'll be an instant hit!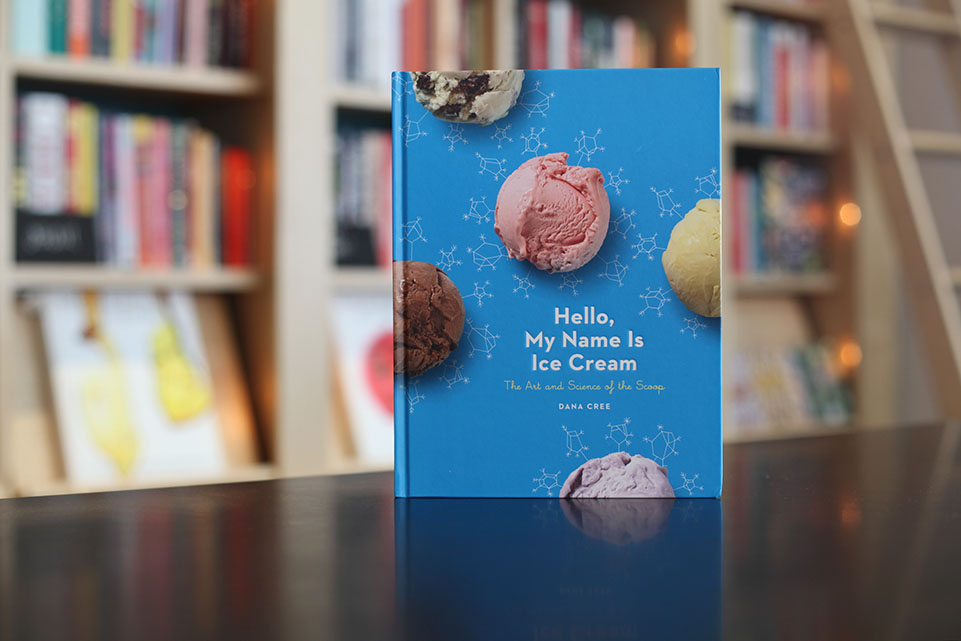 Didn't see what you want? There are plenty more cookbooks to explore on the shelves at COOK! Our retail boutique is open Tuesday through Sunday from 12 – 5pm except when class is in session.
Back to Blog