What's poppin' Philly? I'll tell you what's popping, two 
sweet
pop-up shops at COOK! If you love baked goods and sweets get excited.  Joining us Sunday, December 17th from 11am – 4pm is
Machine Shop Boulangerie
, a South Philly French-inspired bakery that churns out amazing breads and pastries. Then, on Friday, December 22nd from 12 – 6pm we will have 
Aurora Grace Chocolates
, an artisanal confectionery shop in Philadelphia that specializes in chocolates, macaroons and pastries. Stop in both days to purchase from their gorgeous selection of baked goods.
With the holiday season underway, this is a perfect opportunity to get some sweets for friends, coworkers, and loved ones. Or simply treat yourself! These treats and breads from Machine Shop and Aurora Grace are also great additions to any holiday feast, with no kitchen hassle for you! We will be serving hot spiked mulled beverages during each pop-up so that you can warm your body and mind while doing some holiday shopping. And if all of that wasn't enough, our
12 Days of COOKmas sales
are still underway during the pop-up events so you can enjoy 20% off on select retail items! Check below for details on what Machine Shop Boulangerie and Aurora Grace Chocolates will be selling and what retail items COOK has for sale each day.
Machine Shop Boulangerie
Sunday, December 17th 11am – 4pm
COOKmas Sale: Baking Items 20% off – rolling pins, measuring spoons, terra cotta prep bowl trio, cake stand, Avva keeper, aprons, bread and pastry cookbooks
Katie Lynch and Emily Ridell of Machine Shop Boulangerie will be at COOK showcasing and selling their delicious assortments from the bakery. Katie and Emily partnered up to open their own wholesale bakery in the BOK Building in South Philadelphia. Each of them bring extensive baking knowledge and experience to the table as well as traditional French techniques. This is apparent in their viennoiserie, Viennese-style baked goods made from a yeast-leavened dough. As Philadelphia natives, Katie and Emily are proud to use grains from Pennsylvania milled in-house as well as wild yeast from Philadelphia. You can find Machine Shop's baked goods in a number of local cafe's and restaurants, such as Elixr Coffee Roasters, ReAnimator Coffee Roasters, Menagerie, Res Ipsa, and more. Luckily for you, this wholesale bakery will be popping up at COOK this Sunday, making these coveted breads and sweets available for purchase!

Machine Shop Boulangerie will be selling a variety of viennoiserie, breads and pastry items from 11am-4pm. Including, but not limited to:
Viennoiserie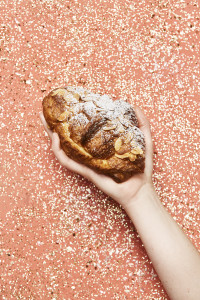 Traditional Pain au Chocolat
Pistachio Orange
Harrisa with Goat Gouda
Chocolate Hazelnut
Apple Morning Buns
Breads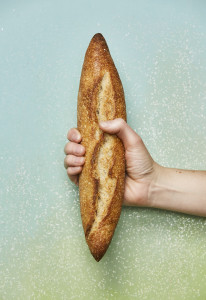 Baguettes
Seeded Pullman
Oat Cranberry
Polenta Thyme
Stollen
Pastry Items
Canele
Salted Caramel Truffles
Coffee Cake
Aurora Grace Chocolates 
Friday, December 22nd 12- 8pm
COOKmas Sale: 20% off Local Items – Girls Can Tell tea towels, Green Aisle maple syrup and raw honey, Jezabel's cutting boards, Norman Porter aprons, Side Project Beef Jerky, local author cookbooks
Aurora Wold, owner and head chocolatier of Aurora Grace Chocolates is bringing her decadent desserts to COOK and spreading cheer in doing so. We are pleased she left New York's Michelin Starred kitchens to move to New York to start her own confectioners shop. Aurora Grace Chocolates uses sustainably sourced chocolate and local, organic ingredients. Aurora's chocolates are hand-painted, giving them an artisan quality while making each piece unique.
Aurora Grace Chocolates will be at COOK from 
12-6pm
 and will be selling the following products:
French Macarons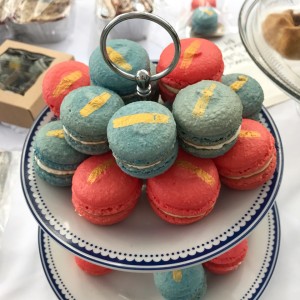 Sold individually and in boxes
Chocolates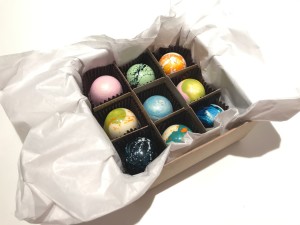 Chocolate Christmas Baubles
Chocolate Boxes (3 piece, 9 piece, and 15 piece)
Candy Bars
Seasonal Chocolate Barks
Seasonal Sweets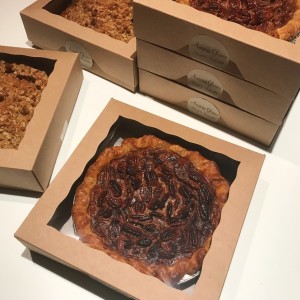 Fresh Baked Pies
Seasonal Loaves
Bags of Cookies
Christmas Cookie Boxes
Mark your calendars accordingly, and don't miss your chance to get these literal goodies! Get your holiday gift shopping, and food shopping done while enjoying some great sales and complimentary mulled cider at COOK. You'll be happy you did, and so will your friends and loved ones. Also, remember to check out our Twelve Days of COOKmas post to see our retail sales.
Machine Shop Boulangerie
Sunday, December 17th 11am – 4pm
856-434-2352
info@machineshopphilly.com
Aurora Grace Chocolates 
Friday, December 22nd 12- 6pm
AuroraGraceChocolates@gmail.com
Back to Blog