It should come as no surprise that here at COOK, we absolutely love a good meal. For many people, sharing a meal is a way to bond and create lasting memories. Swapping recipes and our own secret tricks to making a delicious dish have become a way to connect with each other long before the days of social media. Food also has the power to transport you and for many, it's become a way to experience the world. Attending a COOK class is often just like taking a mini-vacation. Throughout the years, our chefs have taken us everywhere from Argentina to Germany and all the way to Thailand. Take a look at where we've been so far this month!
Summer on the French Riviera with Executive Chef William Quinn and Chef de Cuisine Scott Calhoun of Parc
For those of us dying to visit the France, Parc's visit to COOK was a real treat! Chefs William Quinn and Scott Calhoun prepared a five course French feast including oysters with a summer basil and berry mignonette, lamb and duck heart tartare with smoked eggplant, ratatouille, grilled branzino, and clafoutis for dessert. Plus, everyone took home fresh baguettes and Parc's amazing macarons. This was a night to remember!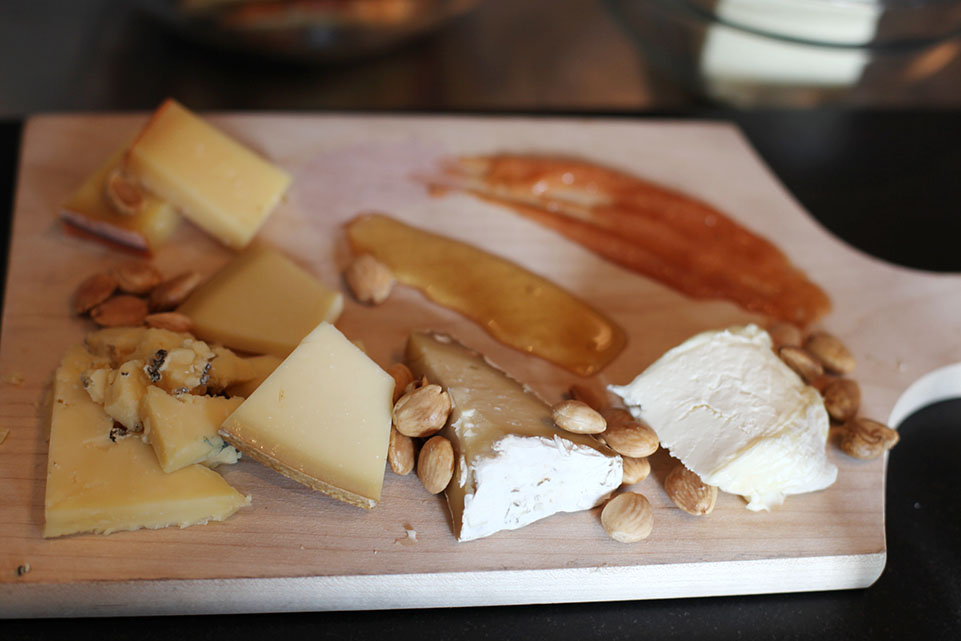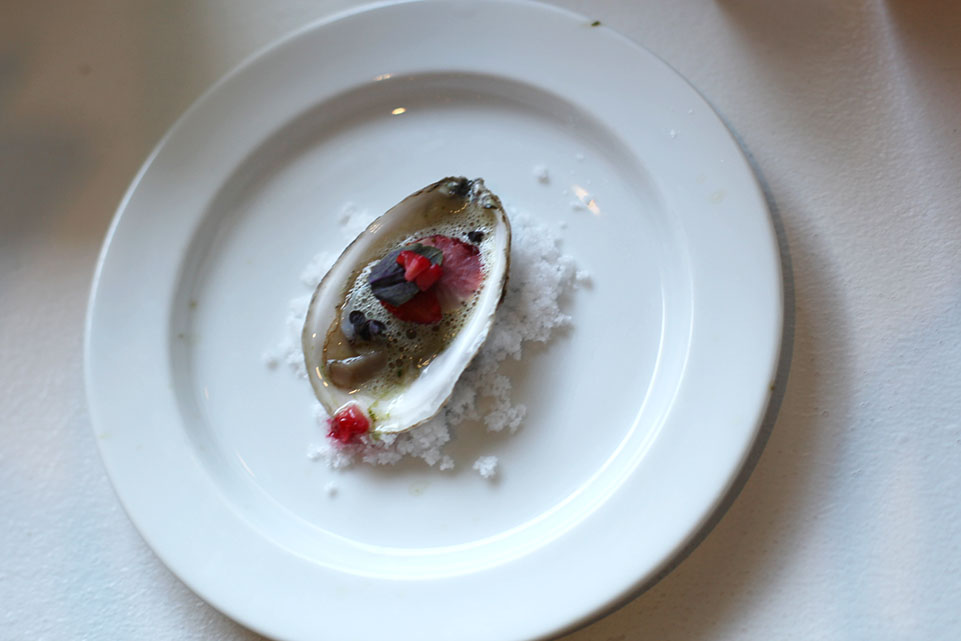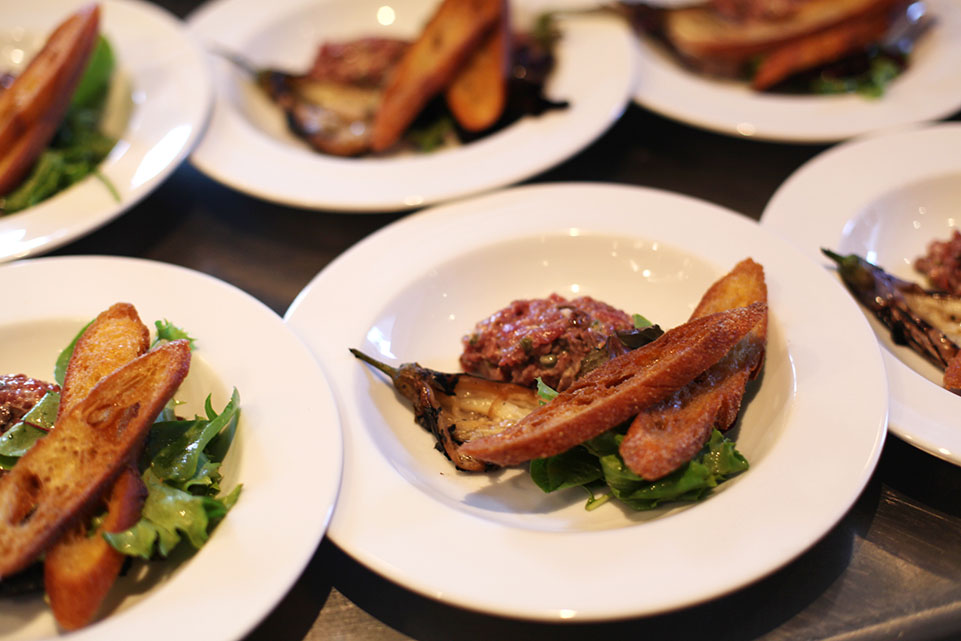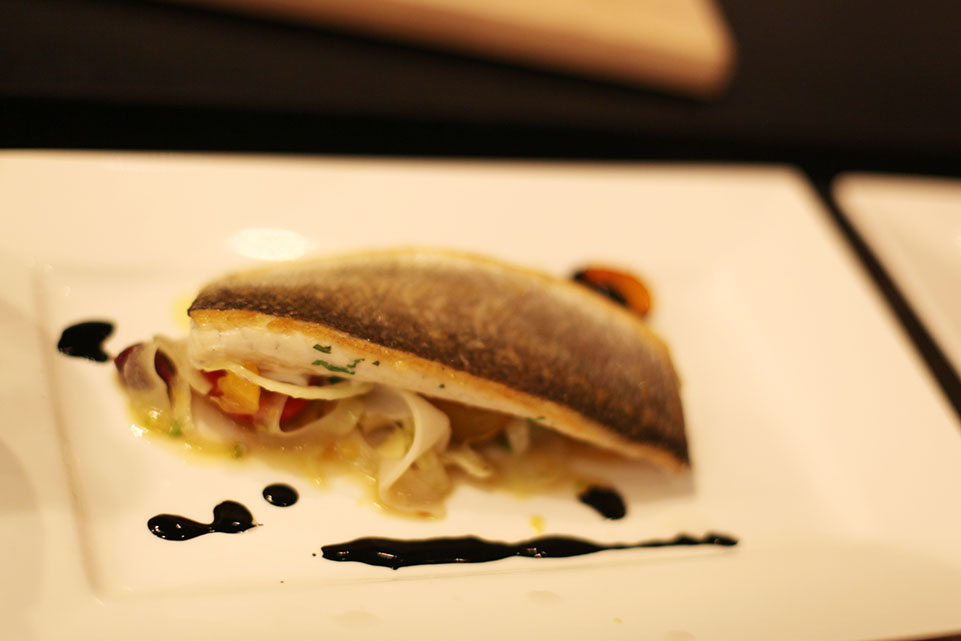 Savoring Suriname with Joncarl Lachman of Noord and The Dutch
Joncarl Lachman of the Dutch and Noord came by to take us on a trip to Suriname- a South American country known for its fusion of Latin American and Dutch flavors. He served up a four course meal including  a chilled peanut soup, curried prawns, mossi-slessi (stir fried rice, plantains, pork and chicken) and a bojo coconut raisin buttercake.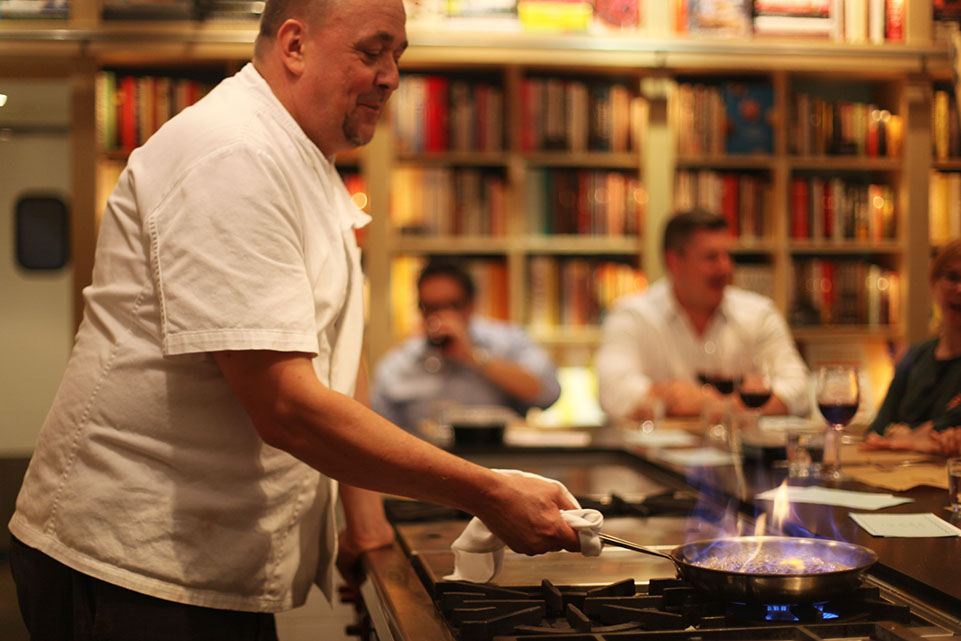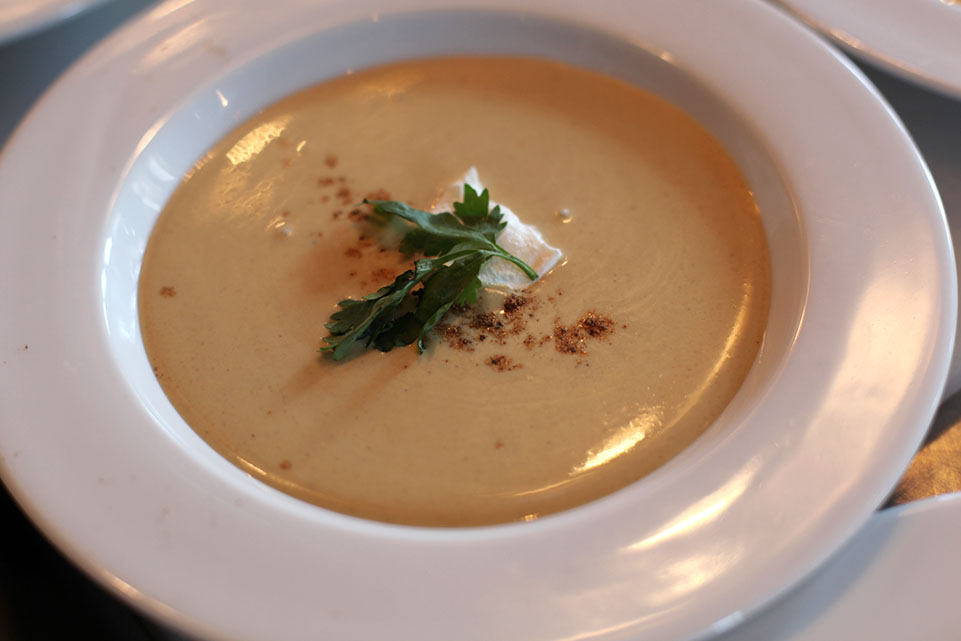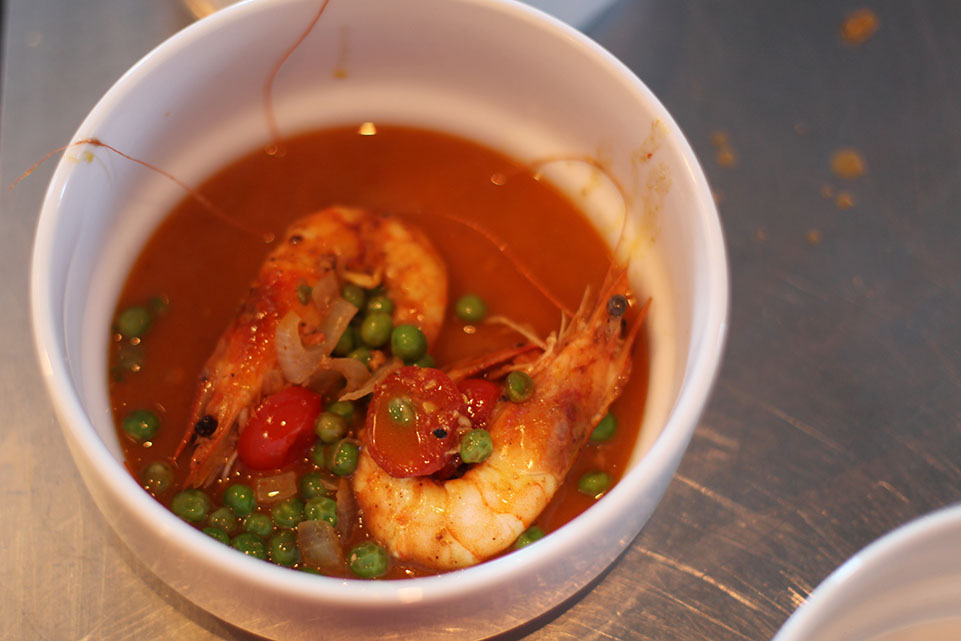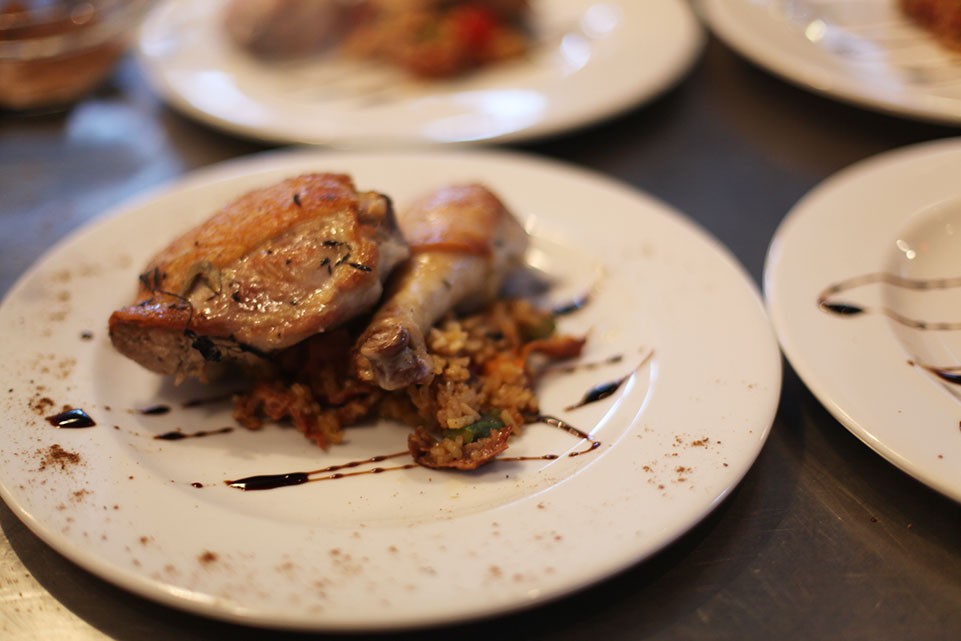 A Night In Tuscany with Ned Maddock of Brigantessa
We enjoyed an evening in Tuscany with Chef Ned Maddock of Brigantessa as he delivered several courses of Italian food made with the freshest ingredients. His menu included a shaved summer squash salad with squash blossoms and salsa rosa. He then prepared anelloni rigate with cherry tomatoes, anchovies, and oregano. For our main course, we enjoyed a smoked duck breast with polenta, mixed baby lettuce and a cherry agro dolce. For dessert he made a delicious fig tart with honey gelato. Mamma mia, this was delicious!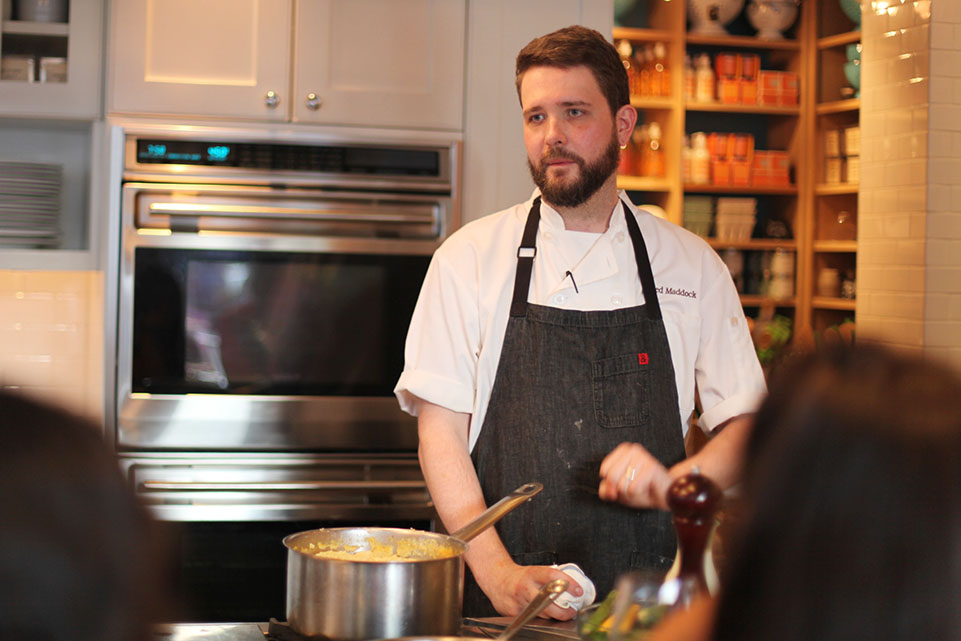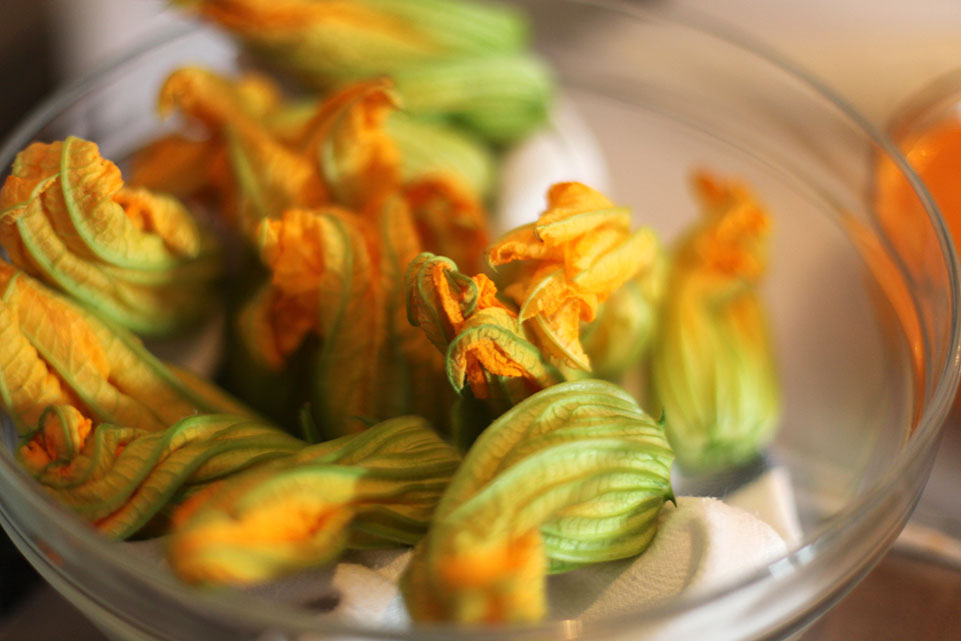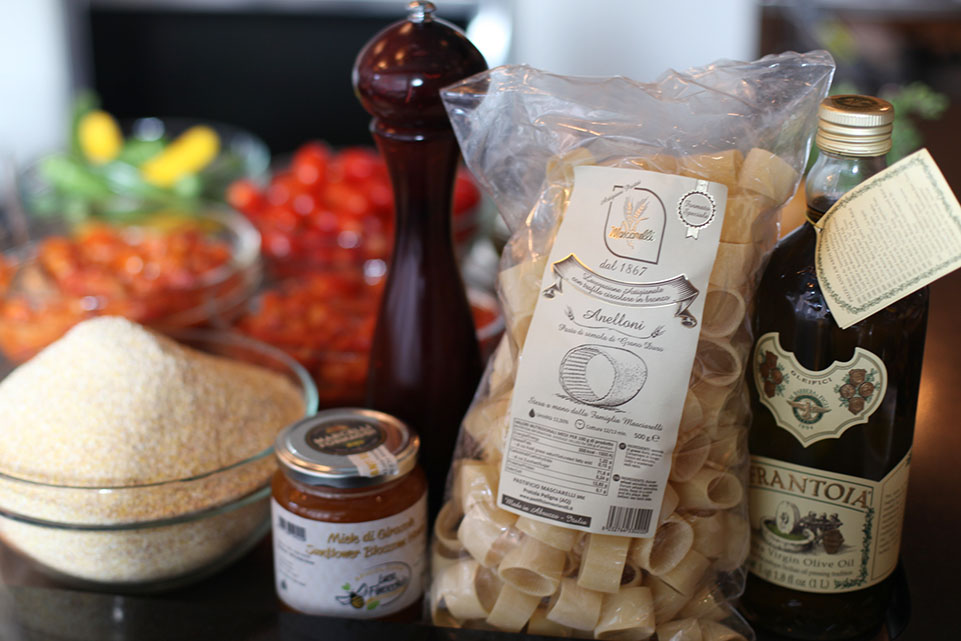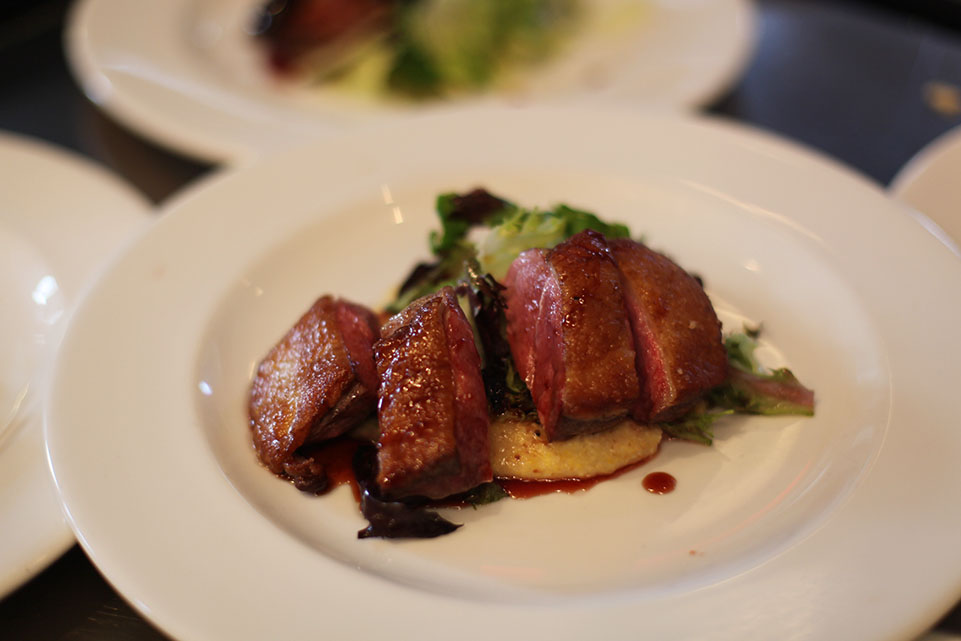 Break the Fast with Ange Branca of Sate Kampar
This past week, we all enjoyed a Malaysian meal with Chef Ange Branca of Sate Kampar. In honor of Ramadan, Ange prepared a Malaysian-inspired version of iftar, a meal served at the end of the day in order to break from fasting. This fantastic meal consisted of medjool dates and pulled tea, crepes, a crudité of fresh Malaysian herbs, slow grilled goat and tuna curried rice, and Melaka sago pearls with coconut cream, palm starch and coconut nectar for dessert. We all can't wait for our next Malaysian feast!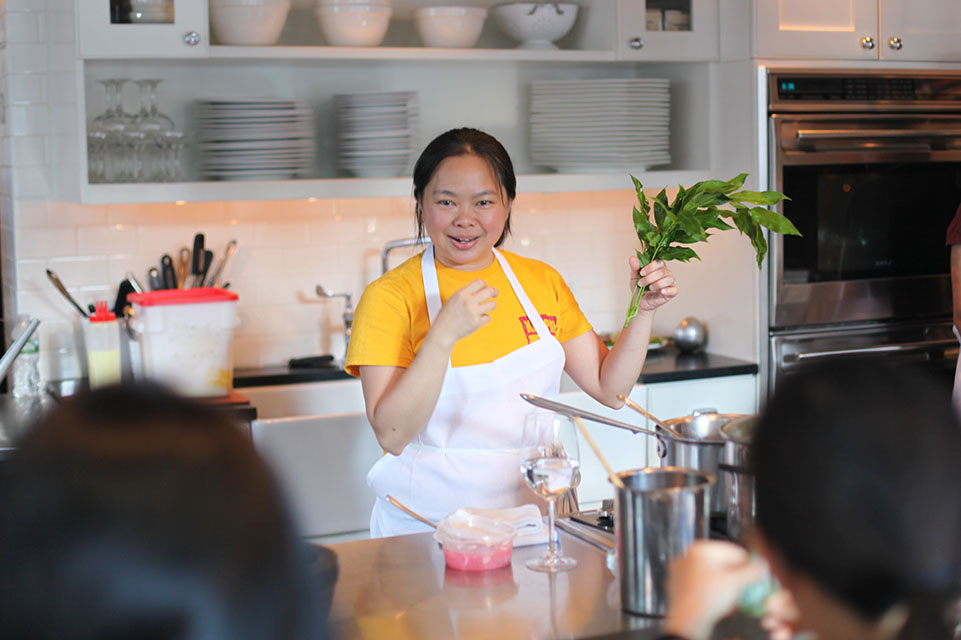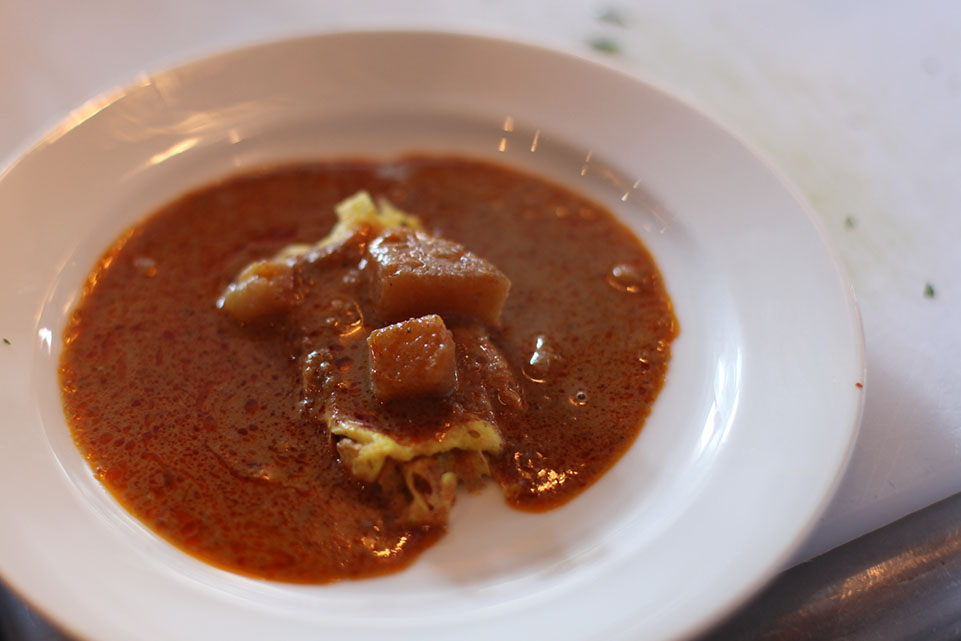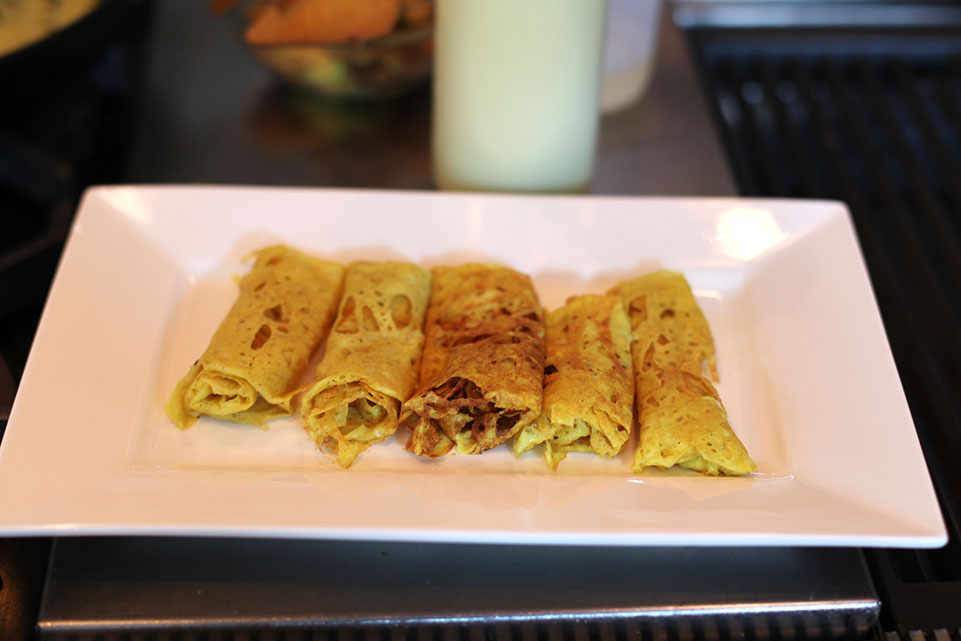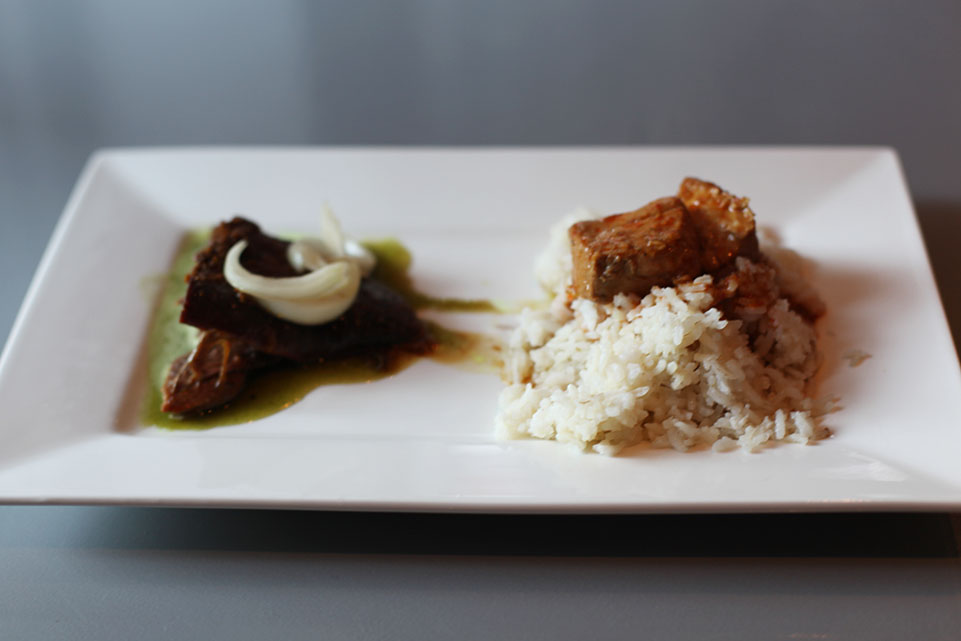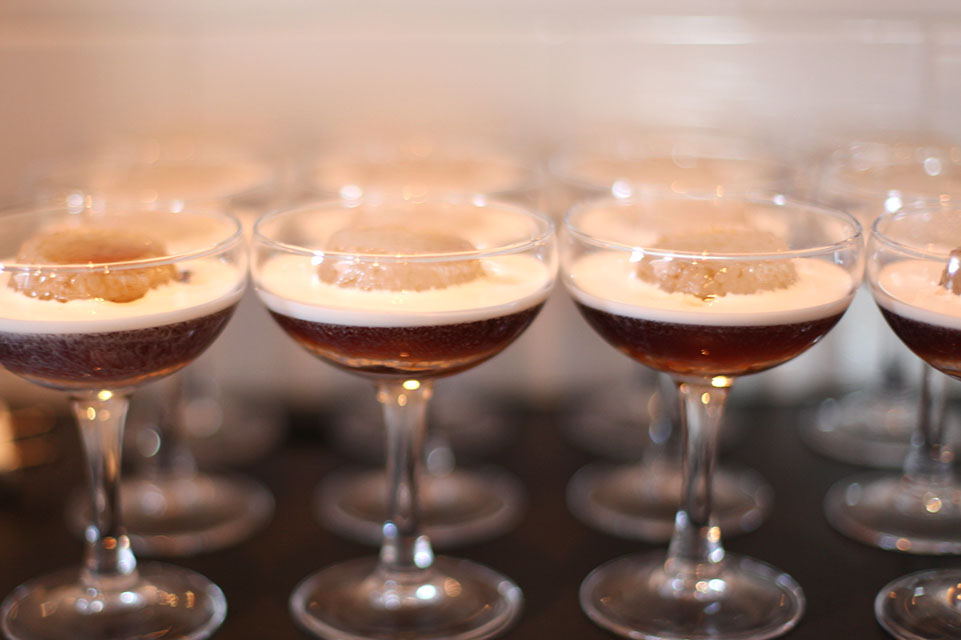 Want to join in on the fun? Sign up for classes at COOK. We look forward to seeing you!
Back to Blog