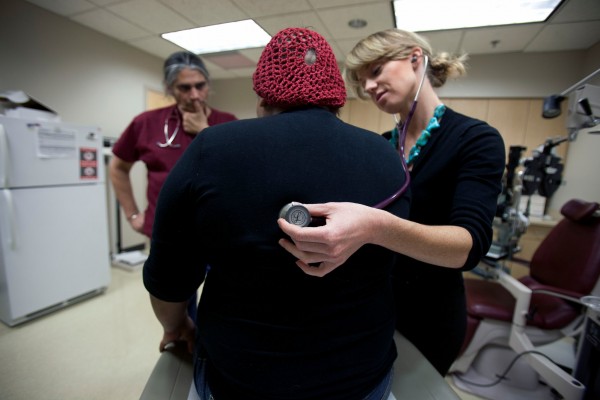 The team at COOK was incredibly excited to see this excellent feature about Philadelphia's Puentes de Salud in the January 20 edition of The New York Times. Supported by the Philly chef community, Dr. Steve Larson's non-profit organization provides high-quality medical care to our city's undocumented and uninsured Latino immigrants, many of whom work within the restaurant industry.
Puentes de Salud, which in English means "bridges of health," was founded to provide low-cost but quality health care and social services to the growing Latino population in South Philadelphia and began treating patients in 2006. A co-founder, Dr. Steve Larson, said the organization distinguished itself from other community-health groups by addressing the underlying causes of illness, like poor nutrition, illiteracy or urban violence.

"It's not about me writing prescriptions," said Dr. Larson, 53, a professor of emergency medicine at the University of Pennsylvania who said he began to develop his approach to community medicine while working in rural Nicaragua in the early 1990s. "This is an underground health system."
Learn more about Puentes de Salud at puentesdesalud.org.
Photo: Jessica Kourkounis for The New York Times
Back to Blog