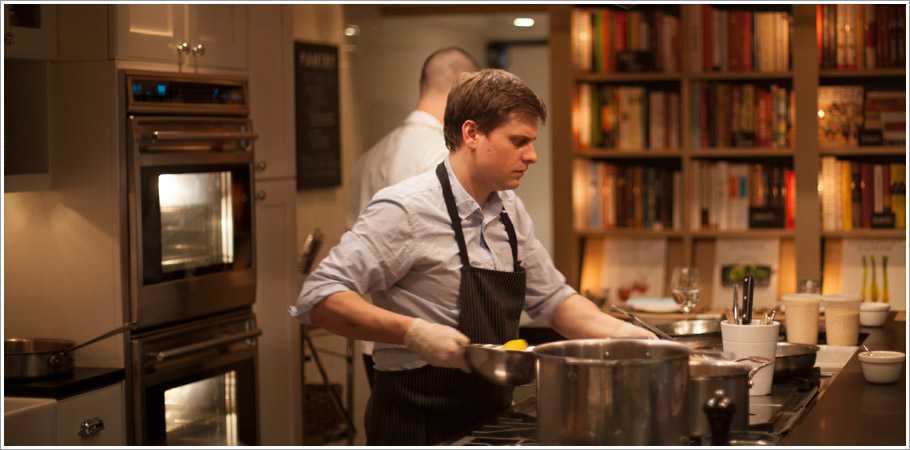 ELI COLLINS
Executive Chef,
Pub & Kitchen
At Pub & Kitchen, a popular neighborhood bar and restaurant located in Philadelphia's Graduate Hospital area, Chef Eli Collins refines traditional pub fare with his well-honed techniques and thoughtful variations on classic snacks and plates.
A native of Scranton, Pennsylvania, Chef Collins developed a passion for cooking while studying Fine Art in the South of France. After returning to the United States, he spent time traveling and working up and down the East Coast, finally landing in New York City where he worked for acclaimed Chef Daniel Boulud at his eponymous Daniel, a Michelin-starred contemporary French restaurant, and later as Executive Chef at Boulud's DBGB, a more casual brasserie.
In 2013, Collins returned to Pennsylvania to take the role as Executive Chef at Pub & Kitchen. A year after his arrival, he received a glowing "Three Bells: Excellent" review from Philadelphia Inquirer critic Craig LaBan who noted the re-review for the five-year-old restaurant came because "current chef Eli Collins' cooking demanded [his] attention."
Chef Collins currently resides just outside of Philadelphia with his wife and two young sons.