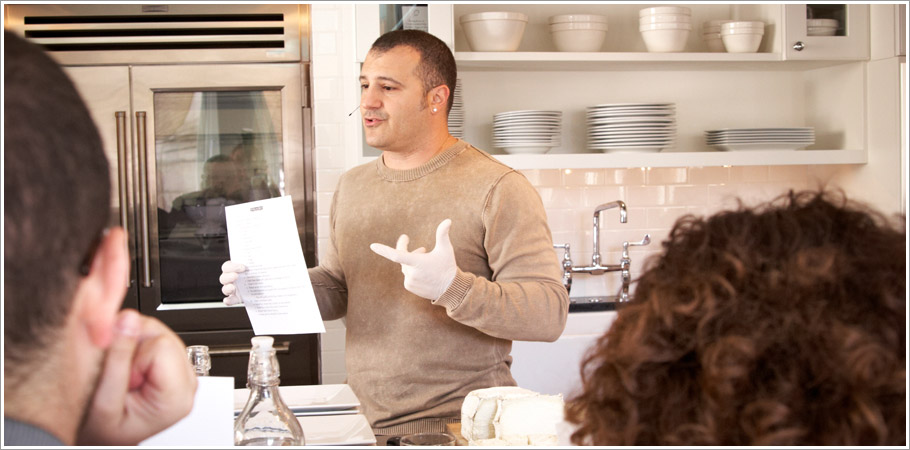 EMILIO MIGNUCCI
Owner,
Di Bruno Bros.
Emilio Mignucci is the third generation owner of Di Bruno Bros. in Philadelphia, PA. He received an Associate's Degree in the Culinary Arts from the Restaurant School in 1986.
At Di Bruno Bros., Emilio grew the store cheese selection from 50 to well over 600, and started sourcing/importing products from Europe. He received the Chaine des Rotisseurs award in 2003.
Emilio was recognized as Retailer of the Year in 2006 from N.A.S.F.T. In 2007, he served as part of the N.A.S.F.T. tasting board for the SOFI awards. He also received a 2007 James Beard Foundation Tribute Award. Emilio serves on the board of the Retailers Network Council for N.A.S.F.T., and he volunteers on the Cheese Certification Committee for the American Cheese Society.
In 2013 Emilio teamed up with the store's resident cheese blogger, Madame Fromage, to publish their first cookbook Di Bruno Bros. House of Cheese: A Guide to Wedges, Recipes and Pairings.