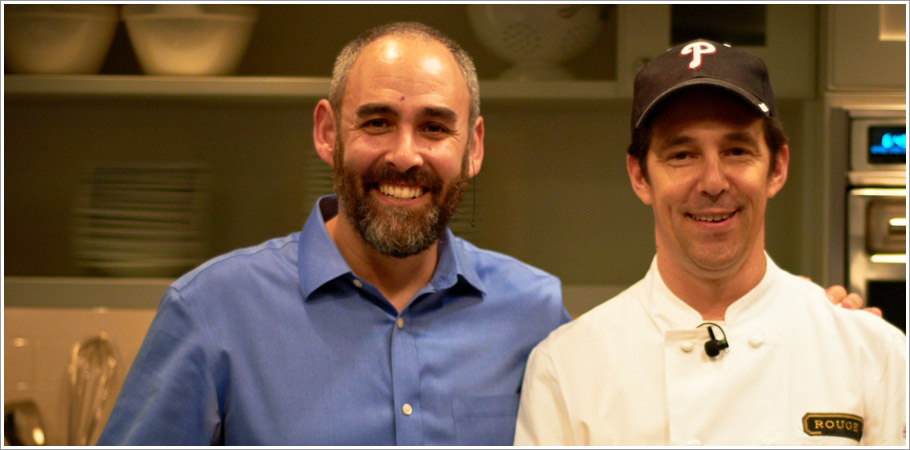 ROB WASSERMAN
Owner,
Rouge
and
500 Degrees
; Creator,
Philadelphia Burger Brawl
Rouge has set the tone for dining on Rittenhouse Square since opening in 1998. Husband and wife owners Maggie and Rob Wasserman's commitment to quality ingredients and great preparation has reinforced the restaurant's status time and time again as a destination for a truly standout meal. Rouge is the Square's original dining destination and the bistro remains a favorite among locals and visitors alike for its ambiance, food and dazzling park-side dining.
The Philadelphia Burger Brawl was conceived and organized in 2011 by Rob and Maggie Wasserman. The event, however, is far from just being about consumption but instead, is about giving back. Proceeds from the event help fund and develop functional computer labs for Philadelphia's public elementary schools.