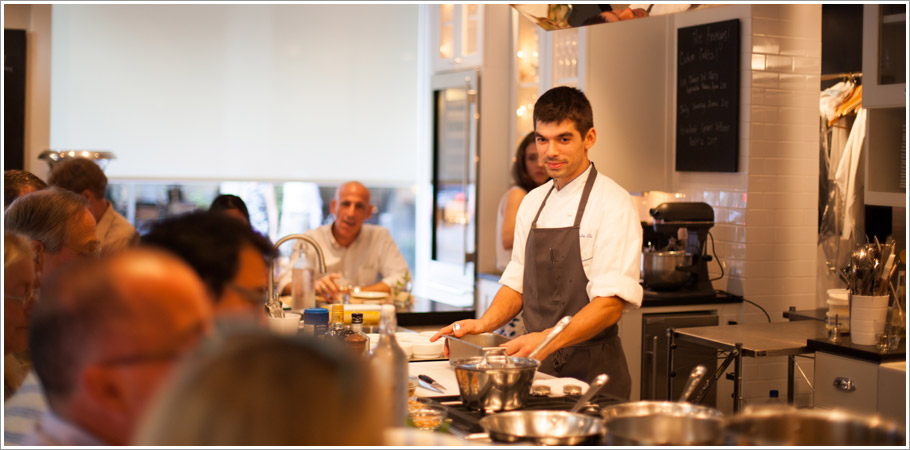 JON CICHON
Executive Chef,
Lacroix at the Rittenhouse
Baltimore native and Lacroix Executive Chef, Jonathan Cichon has had a great love for food since he was young. Now a seasoned Philadelphia chef, Cichon enjoys incorporating seasonal ingredients from around the world into his contemporary dishes.
It was during college that Cichon realized that he could turn his passion for food into a career and moved to the suburbs of Philadelphia in pursuit of a job at Freighthouse in Doylestown. Initially, Cichon anticipated becoming a server at the restaurant, but when he was offered a position in the kitchen, he gladly accepted the opportunity.
At Freighthouse, Cichon worked all kitchen stations and quickly learned to create authentic dishes with a modern twist. Inspired by his newfound skills, he enrolled in the Restaurant School in Philadelphia.
In 2005, while attending the Restaurant School, Cichon accepted an internship at Lacroix, where he continued to work after graduation. In 2009 Cichon landed the job of Sous Chef under Chef Brinn Sinnot at Supper restaurant in Philadelphia. But he did not stay away from The Rittenhouse for long. Within one year Cichon returned to Lacroix as Sous Chef under renowned Chef Jason Cichonski.
Together Cichonski and Cichon built Lacroix's reputation as one of Philadelphia's top restaurants. When Chef Cichonski left Lacroix in fall 2010, Cichon took on the role of Executive Restaurant Chef. His continued ability to create progressive flavor combinations never fails to surprise and delight Lacroix's guests.