Chris Tavares of Davio's Northern Italian Steakhouse braved the stormy, windy weather this Wednesday, February 24th and made a return to COOK to show us all how to make a classic Italian dinner.
He kicked off the five course dinner with Davio's signature Philly cheesesteak spring rolls.
Next up, we were treated to a creamy potato leek soup complete with scallops and pork belly – a perfect winter dish!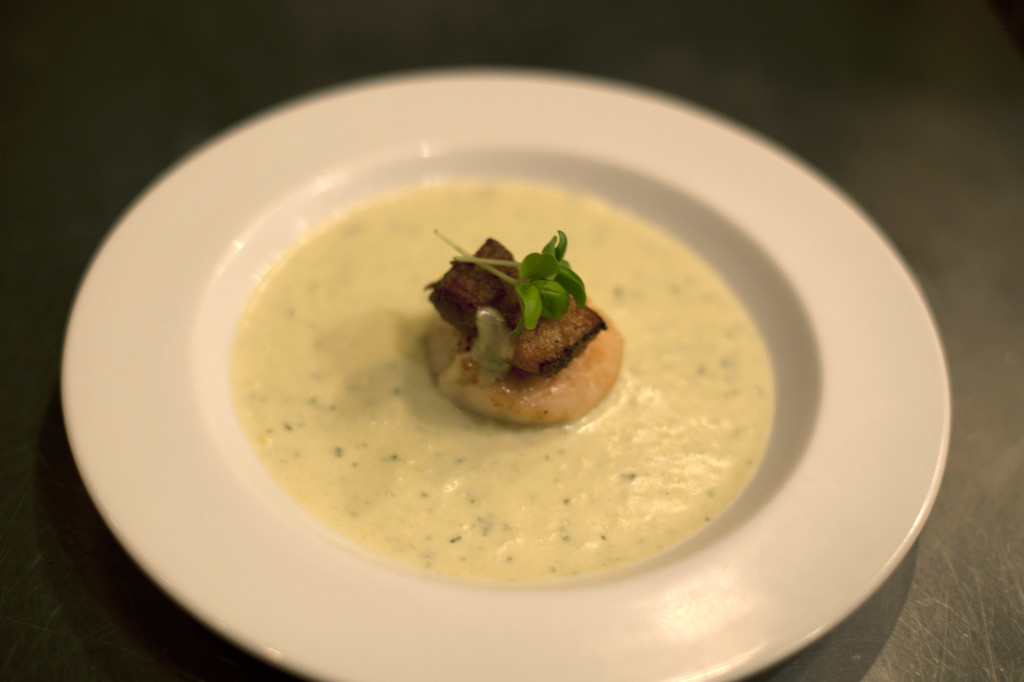 Following the soup, Chef Tavares showed us all how to prepare a proper gnocchi, even passing it along the table for all to see. The gnocchi was complimented with organic mushrooms, white truffle oil, and basil to finish, making this a rich and delicious plate.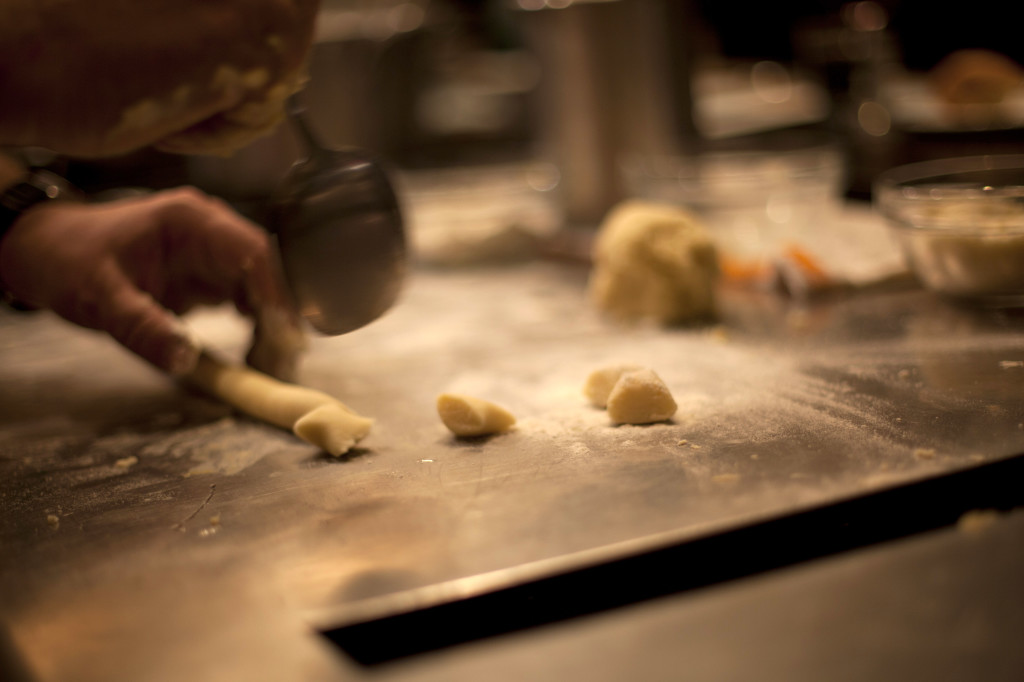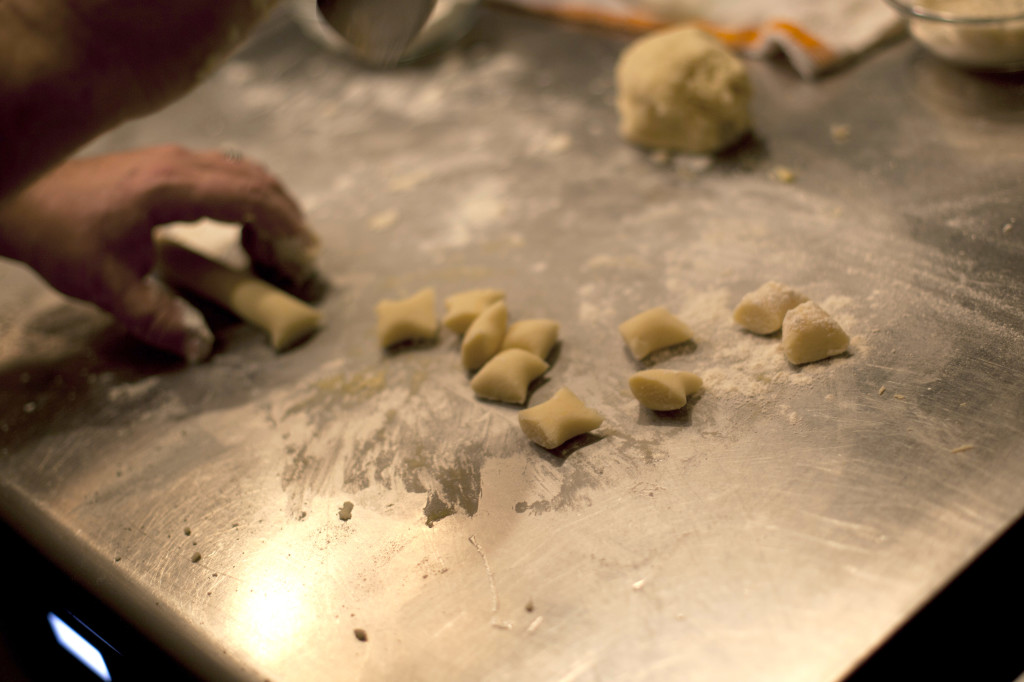 And what Italian feast would be complete without Bolognese? Chef Tavares delivers with his Tagliatelle, made in-house at Davios, served with a meat sauce consisting of braised veal, beef, pork, and tomato sauce.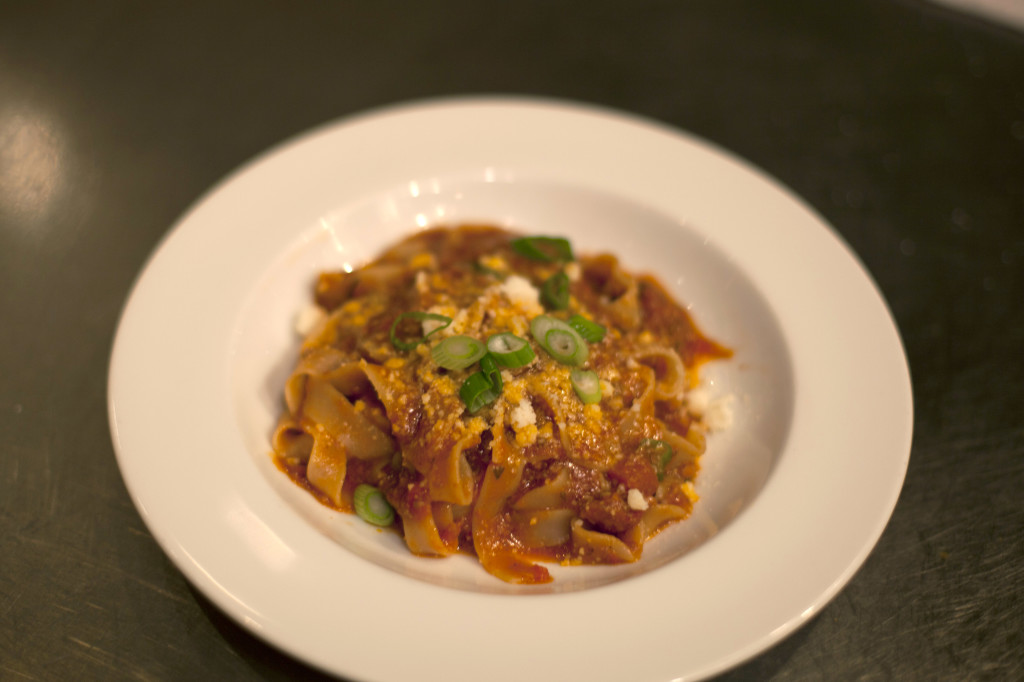 Last but not least, the night ended quite sweetly with a warm, rich chocolate cake  served with vanilla bean ice cream.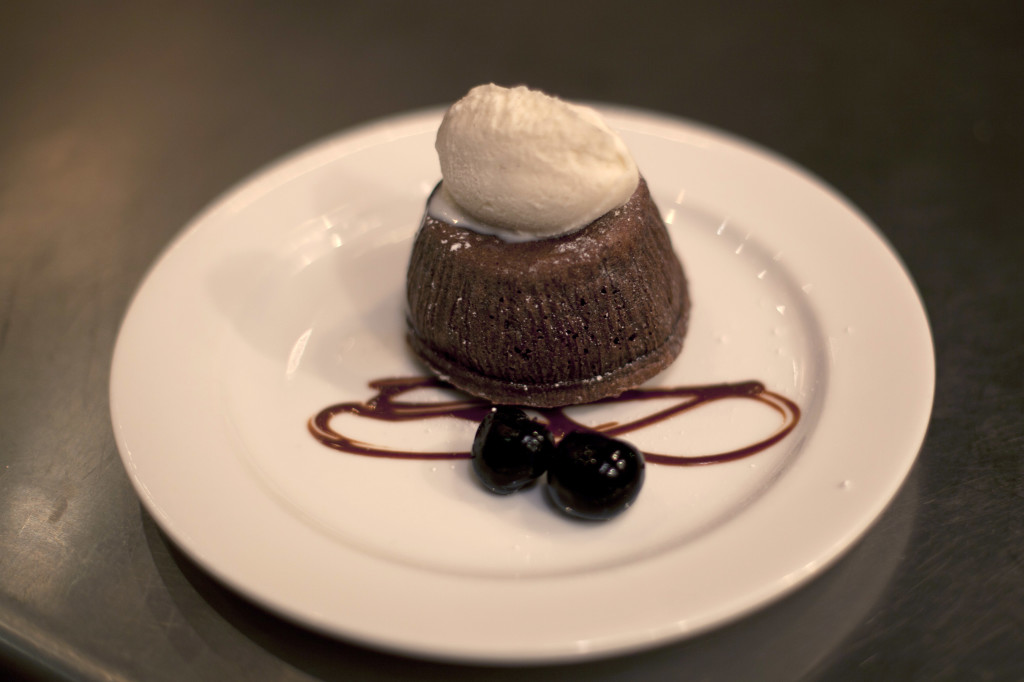 Back to Blog