Lou Boquila, former Chef de Cuisine of Audrey Claire, made a triumphant return from his COOK hiatus this week to make his debut as chef and owner of Perla, a modern Filipino BYOB. This class comes just a few weeks ahead of the one year anniversary of Perla and we were super excited to see what he's been up to! Take a look at a few of the gorgeous dishes he cooked up for us.
To start, Lou showed us how to make his scallop sinigang ceviche which was served with a rhubarb consomme, sea beans, nasturtiums, and chive oil. He even brought a live scallop to break down in front of us so we could see what it looks like before it hits the plate!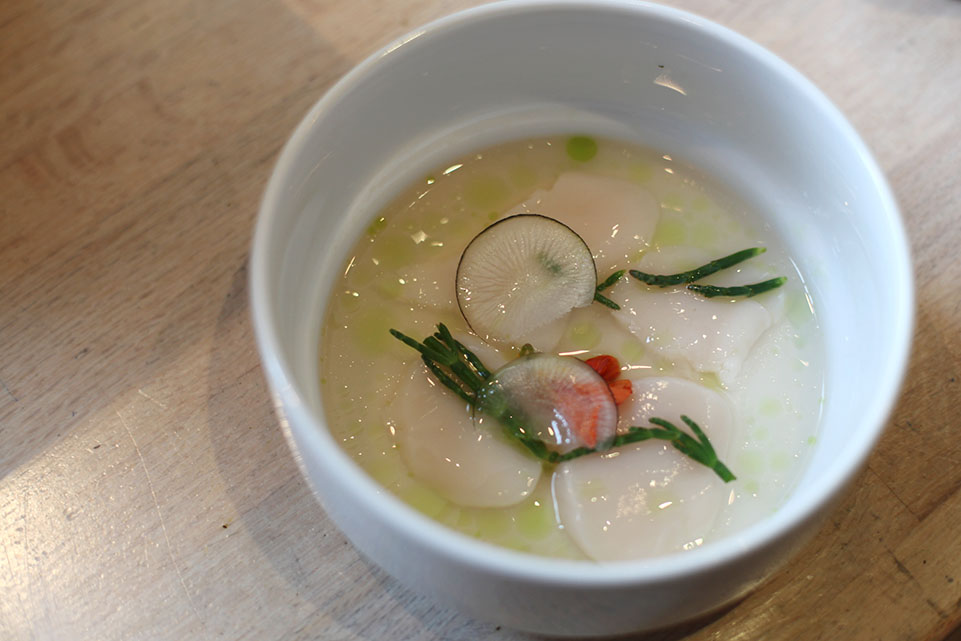 Our second course was ensaladang talong. This beautifully plated grilled eggplant came topped with squash blossoms, heirloom tomatoes, pickle onion, salted egg, and smoked tomato. It was the perfect combination of salt and smoke that had us savoring every last bite.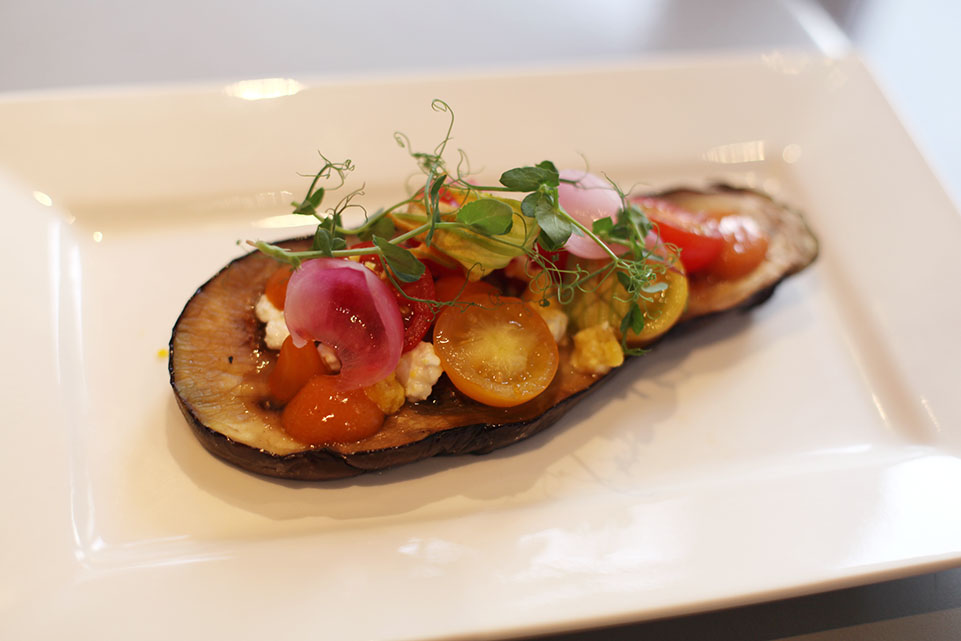 Our main course had us drooling before it was even placed in front of us. Lou's flavorful lamb shank kare kare was served with romanesco, bok choy, peanut-annatto sauce, and sweet bagoong.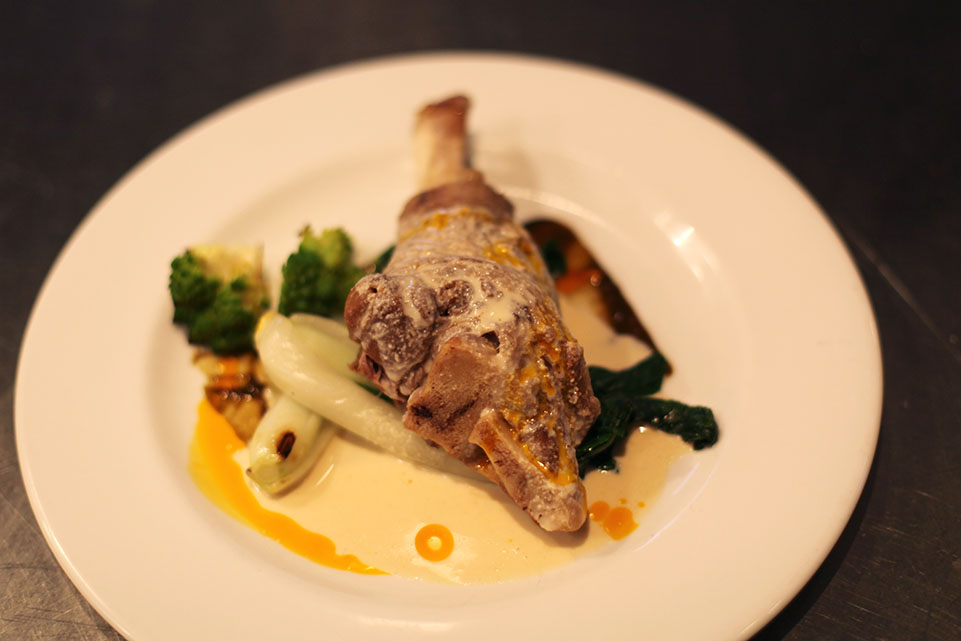 What would a Filipino dinner be without ube? For dessert, Lou brought us baked meringue with ube mousse which was plated with a sprinkling of ube dust and hazelnuts. While it initially appeared too pretty to eat, we couldn't help but lick the plate clean.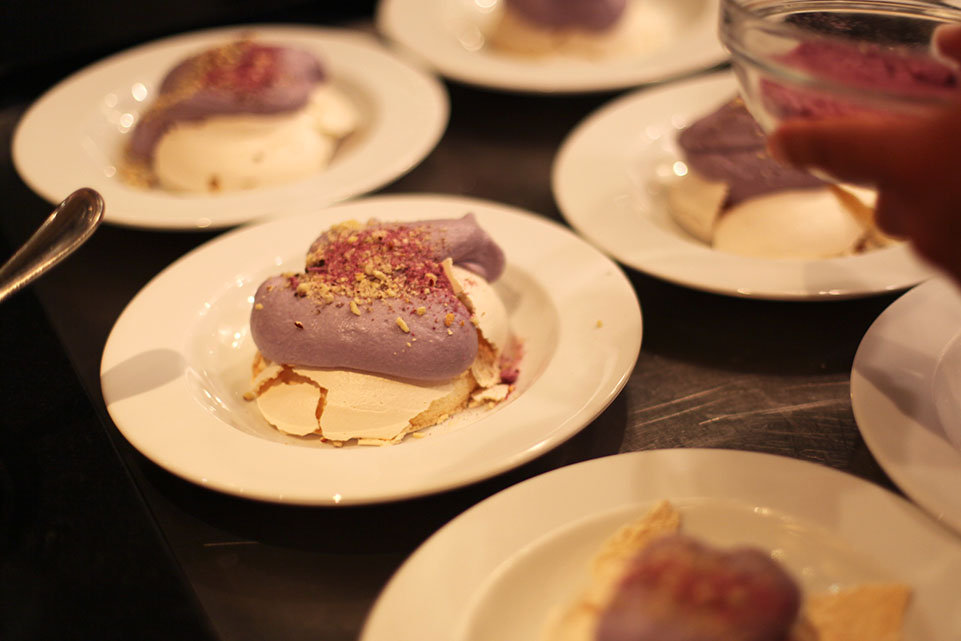 For more delicious Filipino food, head over to Perla! You have you choice of the a la carte menu, available on Tuesday, Thursday, Friday, and Saturday or for an extra special experience, make reservations for Lou's Kamayan family style dinner on Sunday and Wednesdays. Plus, make sure to stop in on Saturday the 19th and Sunday the 20th for Perla's one year anniversary weekend. It's going to be an occasion you don't want to miss!
Back to Blog