Jonathan Petruce and General Manager, Garrett Williams, from the newly opened beer and pizza joint, Cinder, stopped by this week to talk about their new spot and to share some of their favorite food and beer with us! Cinder is focused on serving sour beers, ciders, and a variety of those hard-to-find beers along with wood-fired pizza and other fare. Take a look at some of the great food and beer we enjoyed!
Jonathan's first course was Hiramasa plated with olives, potato, and Meyer lemon. This plate was paired with Rueuze, a Belgian-style sour beer from The Buery.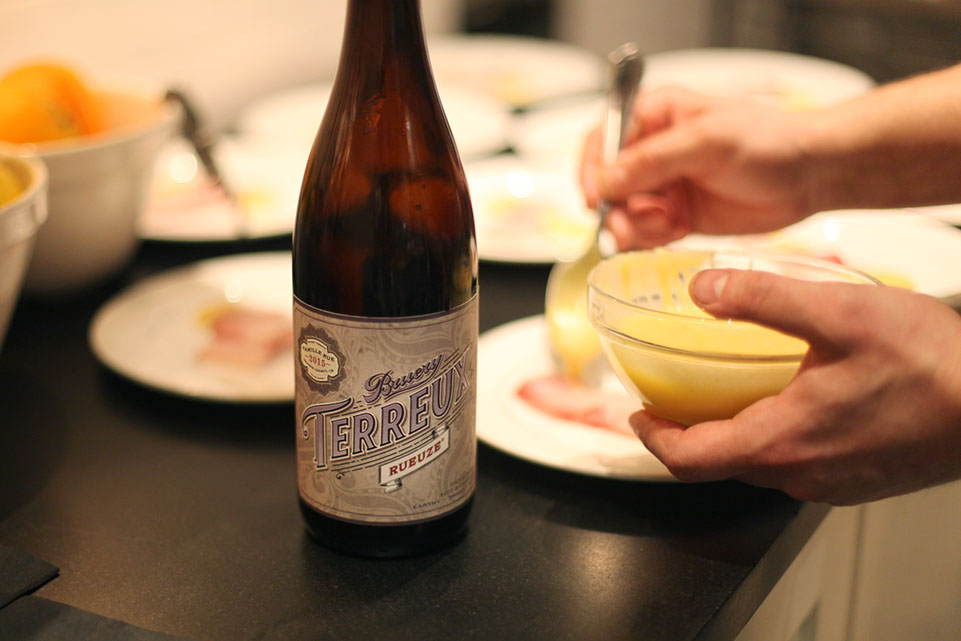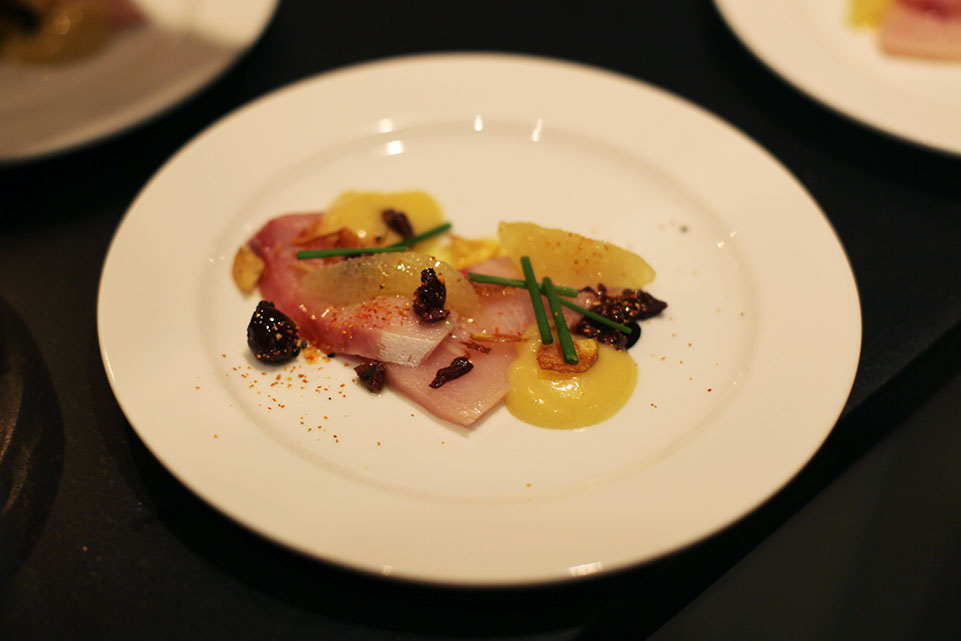 For our second course, we enjoyed oysters with champagne, creme fraiche, and caviar. Even those who typically steer clear of  oysters were instantly converted! The beer for this course was the Allagash Avance. This sour ale has a distinct and pleasant aroma of strawberries which made it a delicious pairing for the oysters.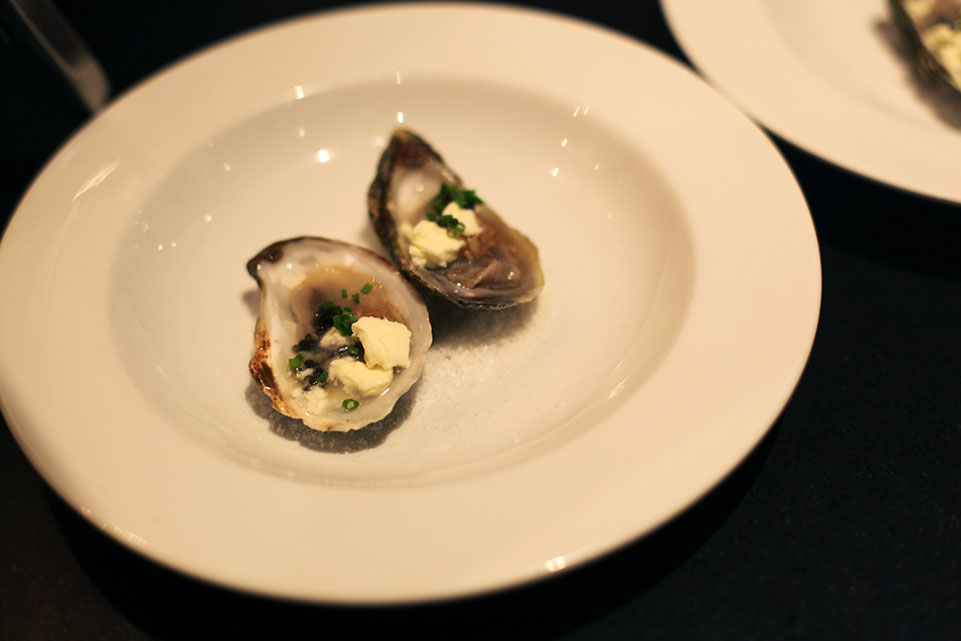 Jonathan's third course was lamb served with chickpea, apricot, and yogurt. Garrett chose one of his favorite beers for this course- Noyaux from Cascade Brewing Company in Oregon. This beer is aged in white port barrels with raspberries, giving it a tart flavor of berries and a crisp finish.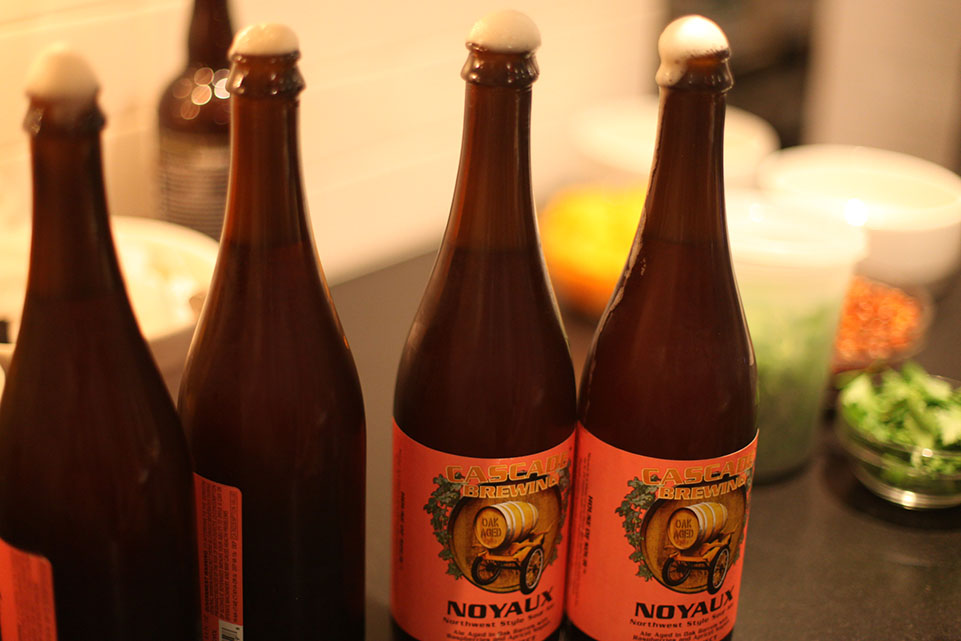 For our final course, we enjoyed duck with sunchoke, orange, and red wine. Garrett's choice of beer for this dish was Russian River's Consecration. This Belgian-style dark ale was aged in oak with cabernet sauvignon and currants giving it a rich flavor to compliment the duck.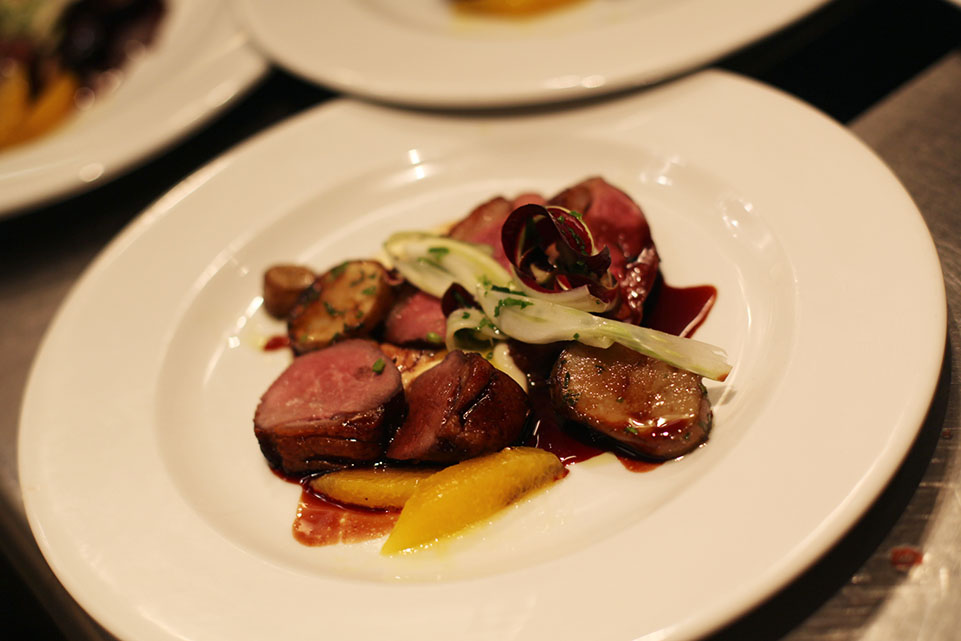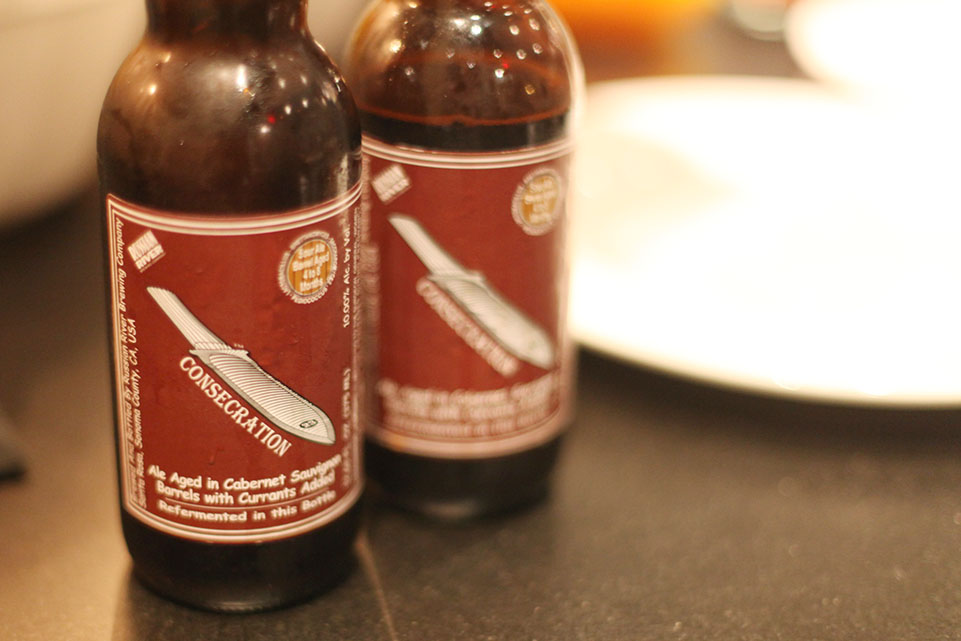 To find more wonderful brews and equally amazing food, stop in to Cinder!
Back to Blog