Our guests joined us at COOK last night for a delicious and boozy evening with Joseph Howard and Steve Wood as they joined forces to take us on a roadtrip. The duo created six stunning cocktails and five decadent dishes prepared in the spirit of Quebec. Take a look at some photos of the evening!
Our guests were greeted with a Caribou. This traditional warm Canadian beverage was delicious even with yesterday's unseasonably warm weather. The beverage was comprised of a syrah base with pear eau de vie, walnut liqueur, maple syrup, spices, and garnished with an orange peel.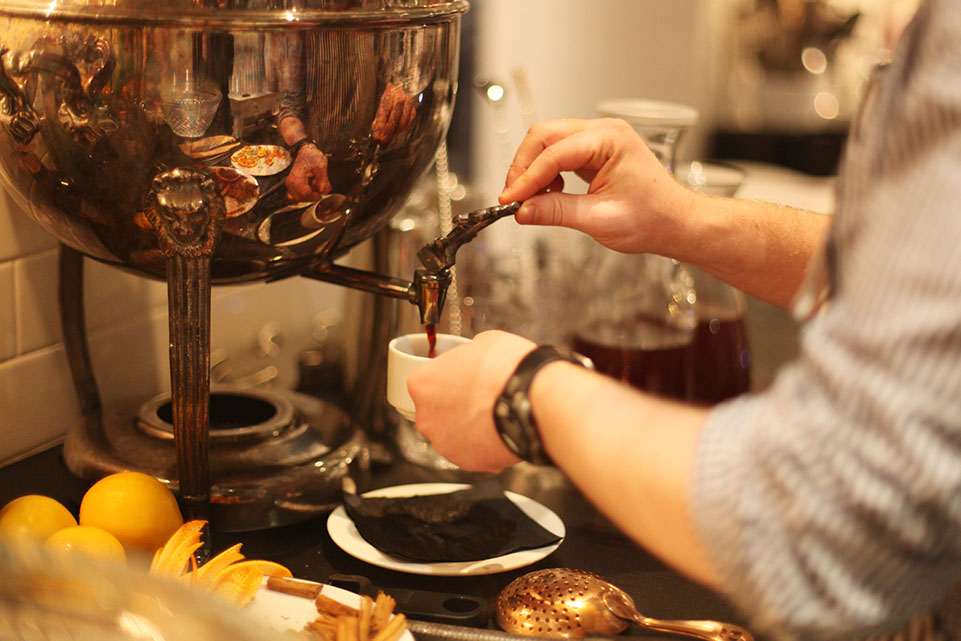 To start off our evening, Joe Howard served us grilled oysters with creamed onions, white cheddar, schmaltz bread crumbs, fresh herbs, and caviar. This was paired with Steve's "Tonique d' Ouverture" which consisted of Byrhh Grand Quinquina, fino sherry, toasted sesame tonic, and celery soda.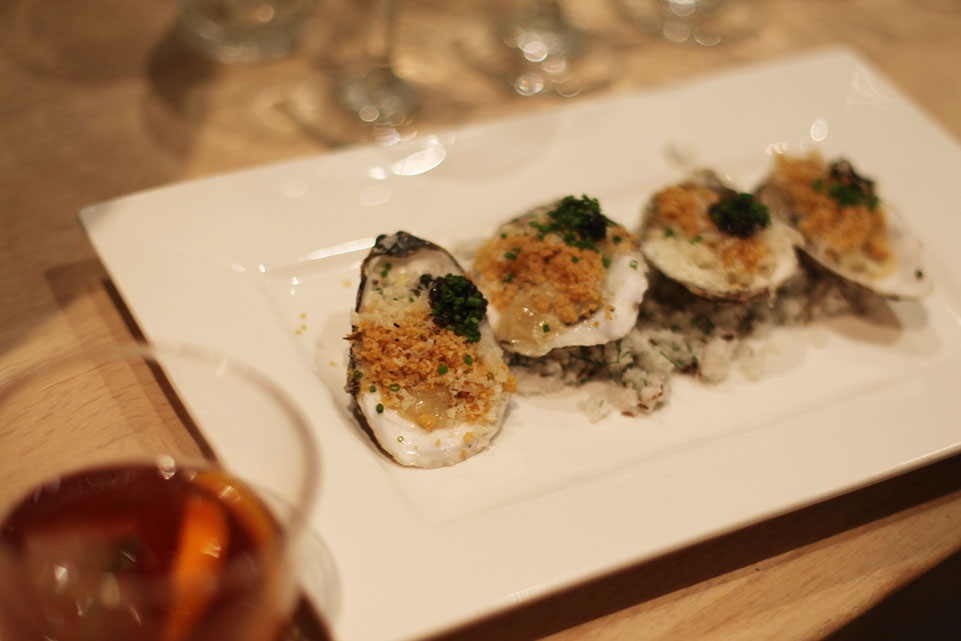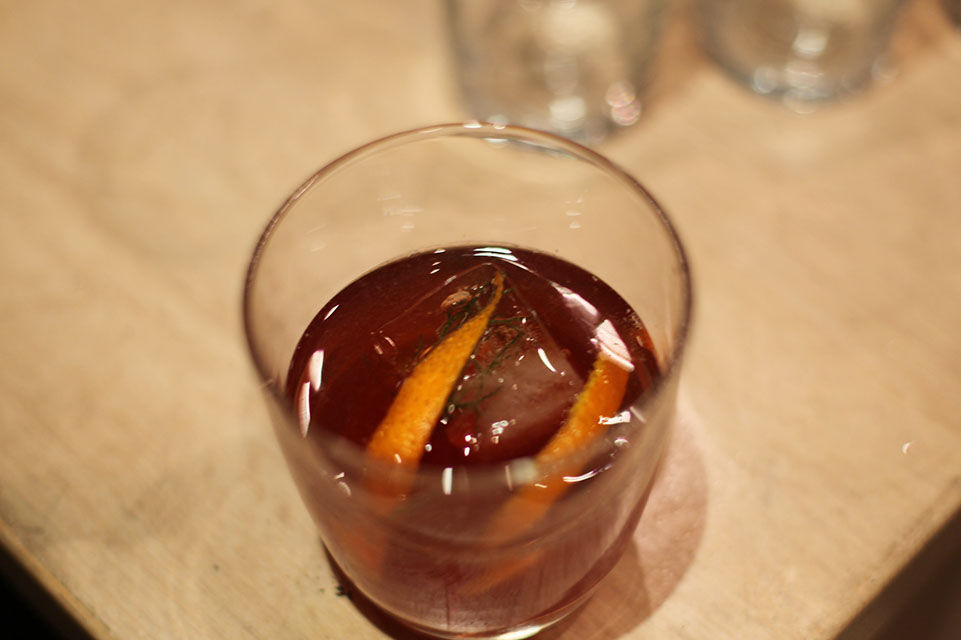 Joe then demonstrated his process for roasted mushrooms which he then served with bacon jam, herbs, six-minute egg, truffles, and everything spiced bagel. This was served alongside a glass of "Torontian Milk Punch" made with a blend of lemon, pineapple, spices, maple sugar, Jamaican and Trinidadian rums, Canadian Rye whiskey, Fernet Branca, Angostura Bitters, English breakfast tea, and whole milk.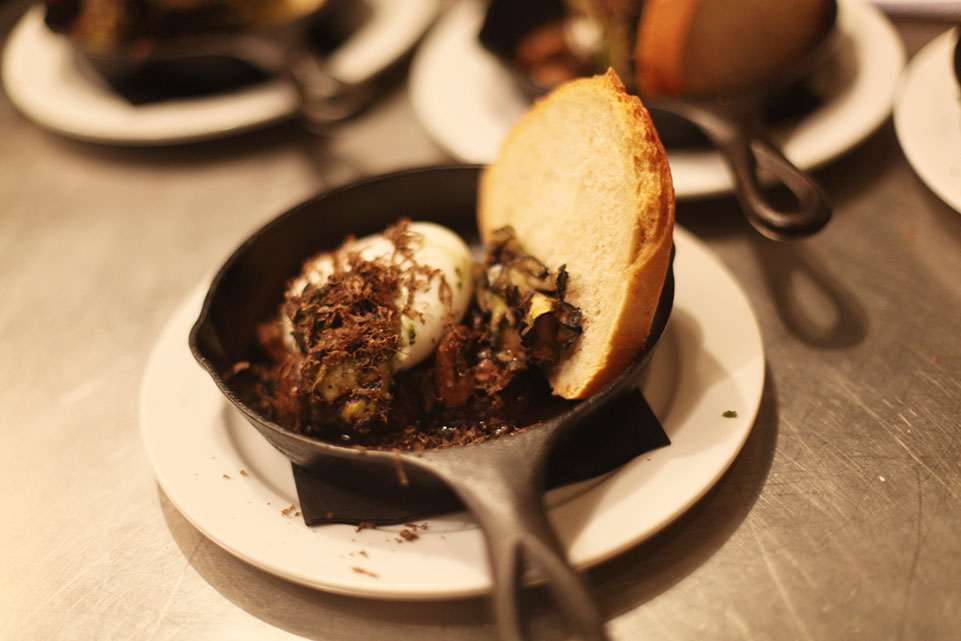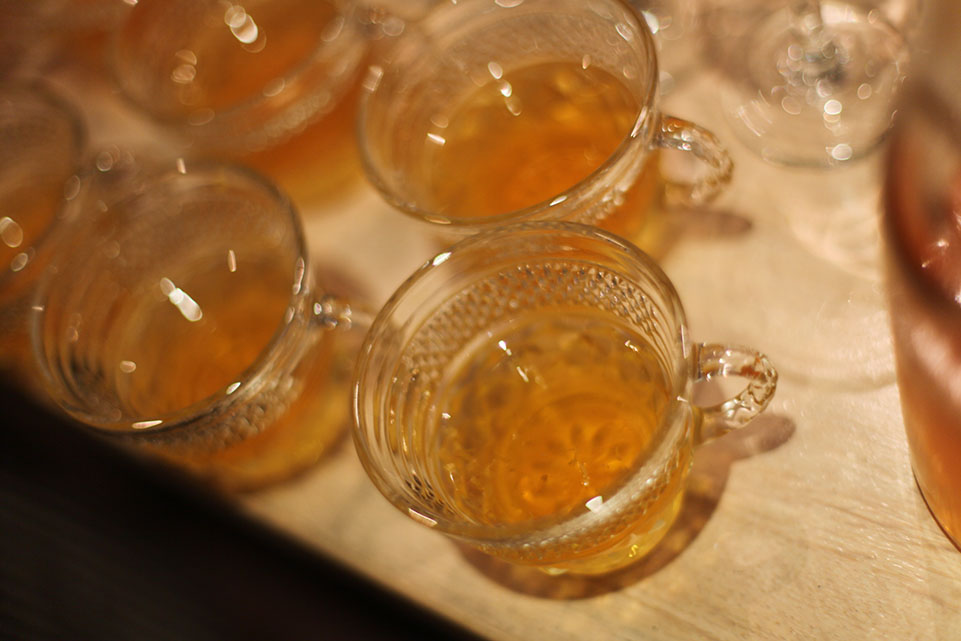 For the third course, we enjoyed potato latkes plated with duck gravy, foie gras, fried onion, and schmaltz caramelized onion. Steve's pairing was foie washed dark rum, amontillado sherry, smoked maple syrup, truffle salt, a whole egg and nutmeg.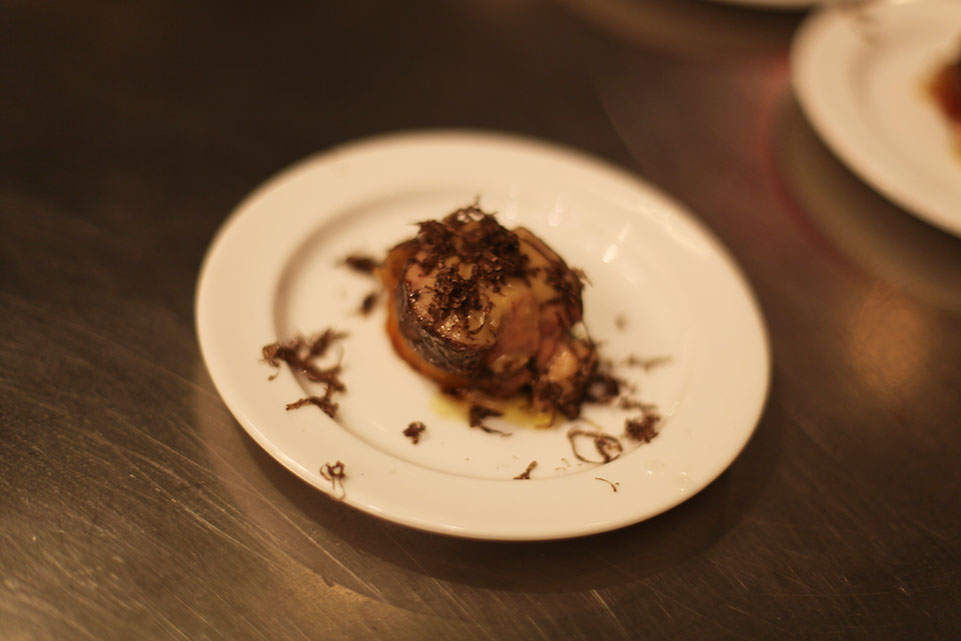 The main event was Duck served with leeks, butternut squash, brown butter, kale , and garlic. To match the richness of this dish, Steve prepared the "Vecchio Amico" which was made with apple brandy, sweet and dry vermouths, Capaletti Vino Aperitivo, Smokey Rabarbaro Amaro, spiced cranberry and bitter orange shrub, smoked saffron, and vanilla bitters.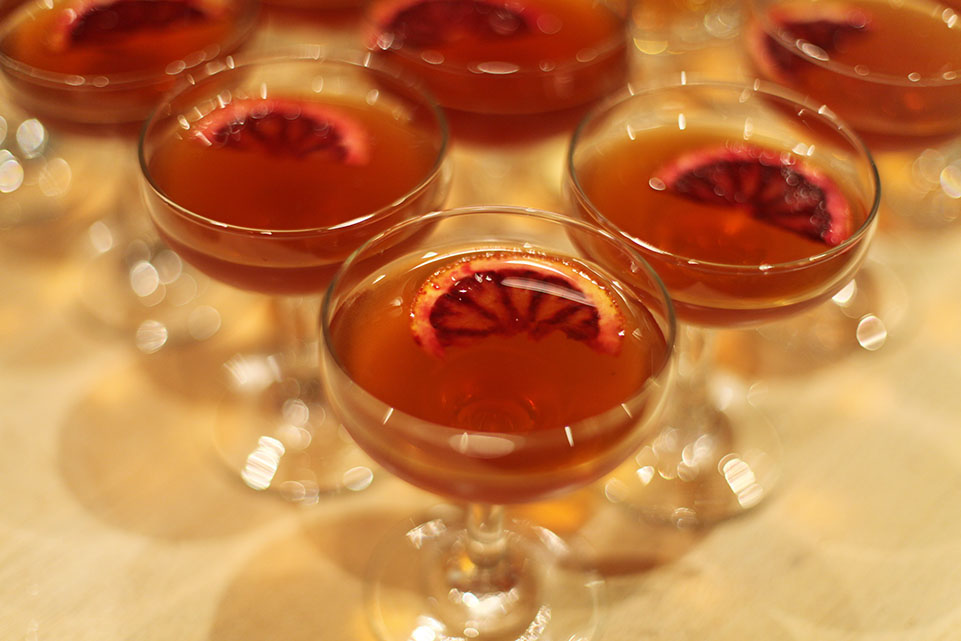 As with any good meal, we ended it with something sweet. Joe served us coffee cake with maple, cinnamon, brown sugar, labne ice cream, and smoked nuts. To go with this, Stebe broke out the blender and whipped up some "Monte and Maple Milkshakes" made with Calvados, Montenegros Amaro, labne and vanilla bean ice cream, maple syrup, whole milk, and maple cotton candy.
Back to Blog