When you're working in a fast-paced kitchen, communication is key. When the chef gives out directions, there's no time for conversation. You simply respond with, "Heard, Chef!" In this COOK series, we'll be bringing you all of the wonderful, tips, tricks, and secrets that we've heard during our classes. This month, we're sharing some great tips for preparing seafood courtesy of George Sabatino of Aldine. During his Seafood Shindig class this week, George prepared five courses of delicious seafood and along the way, he shared tons of tips for making the most of our ingredients. We were particularly impressed with his preparation of shrimp and sardines and we thought we would spread the word!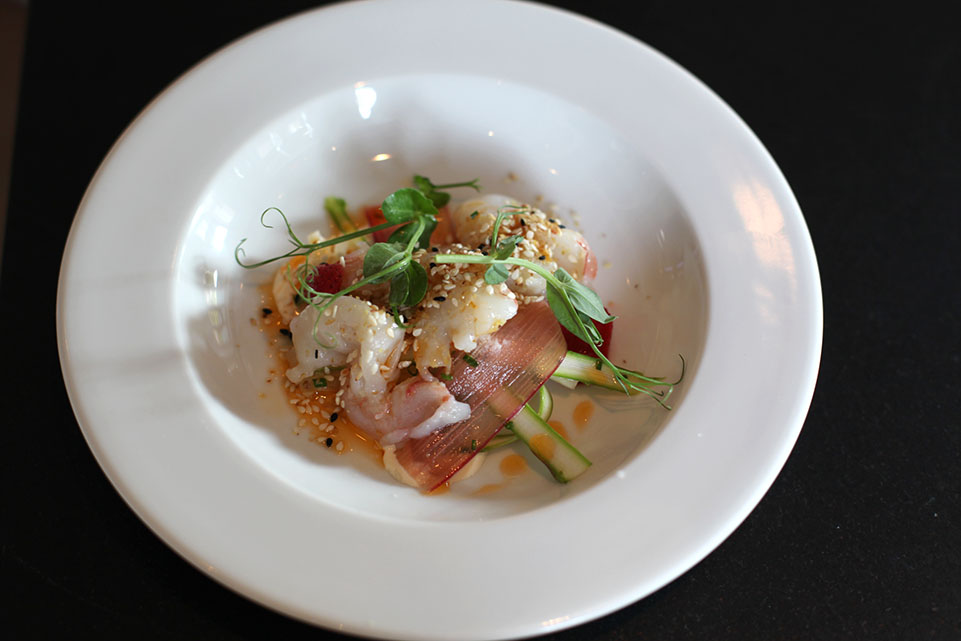 While George was preparing a wonderful shrimp ceviche during class, we learned a few different ways that we can use shrimp while cooking. His three suggestions were to eat them, obviously, and then save the shells for stock and the heads to make flavored oil.
To use the shells for stock, roast them first and then simmer them in water with celery or onion. Avoid carrots as their sweet flavor will overpower the shells. When you're done, you'll have a flavorful fish stock to incorporate into your meal!
To make shrimp oil, start by removing the heads of the shrimp. Add a neutral oil (he used canola for this demo) to your pan and combine the heads along with paprika and chili flakes. Place your burner on a low setting and listen until you hear the sizzling of the pan. Your ingredients will look darker now and you'll remove the pan from the heat to prevent everything from burning. Strain out the heads and save the oil for a shrimp-flavored aioli or for a killer salad dressing!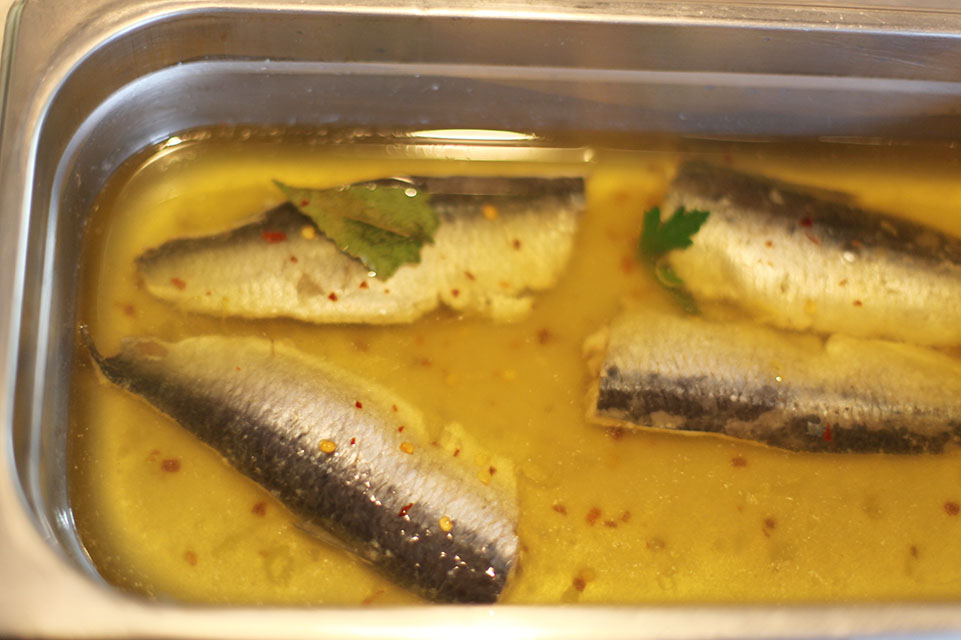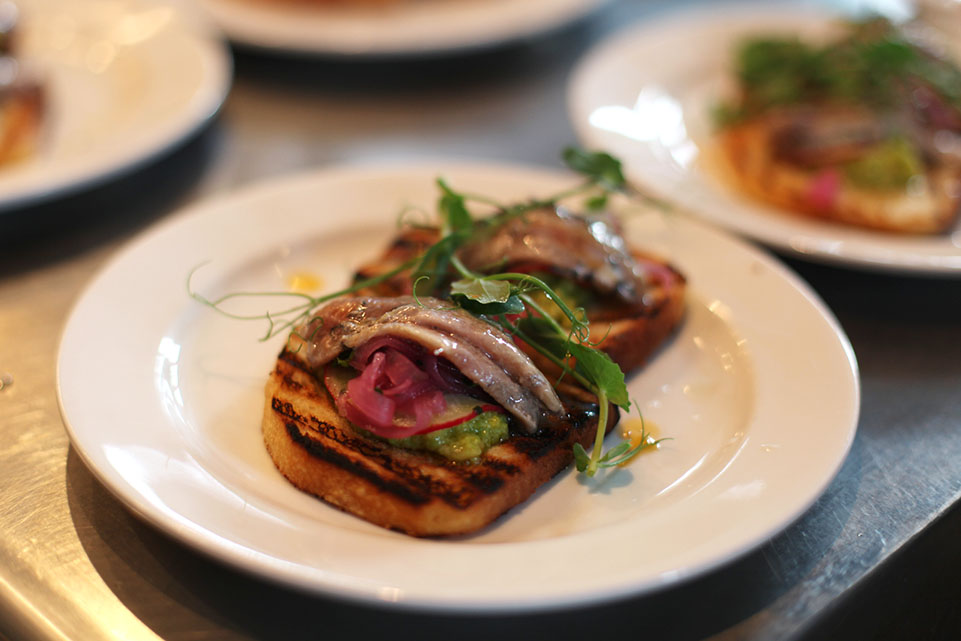 George also served a fantastic plate of sardine toast during his class. As we enjoyed our plates, he walked us through his process of preparing the sardines. Start by removing the head. Next, take the side of a knife and slide it down either side of the spine to remove it. According to George, this soft spine is perfect for deep frying and eating as a snack so be sure to save them! Butterfly the fish and add a two-finger pinch of salt on each filet. Then, place your filets in a shallow pan. At the same time, bring a pot of olive oil to a simmer. Once heated, add the olive oil to the pan along with a splash of vinegar (George used sherry vinegar), chili flakes, and a bay leaf. Allow the pan to sit until the oil has come down to room temperature. At this point, the vinegar and hot oil will have cooked the sardines and they are ready to serve however you see fit!
If you're looking for more great cooking tips, join us here at COOK and learn from the experts!
Back to Blog