At COOK, we love to make sure we're always keeping our shelves fresh with the best and most recent cookbooks. Over the last couple months, we've added a few gems to our collection. For those of you on the market for a new addition to your culinary book shelf, stop on in. Look below for just a few of our newest cookbooks.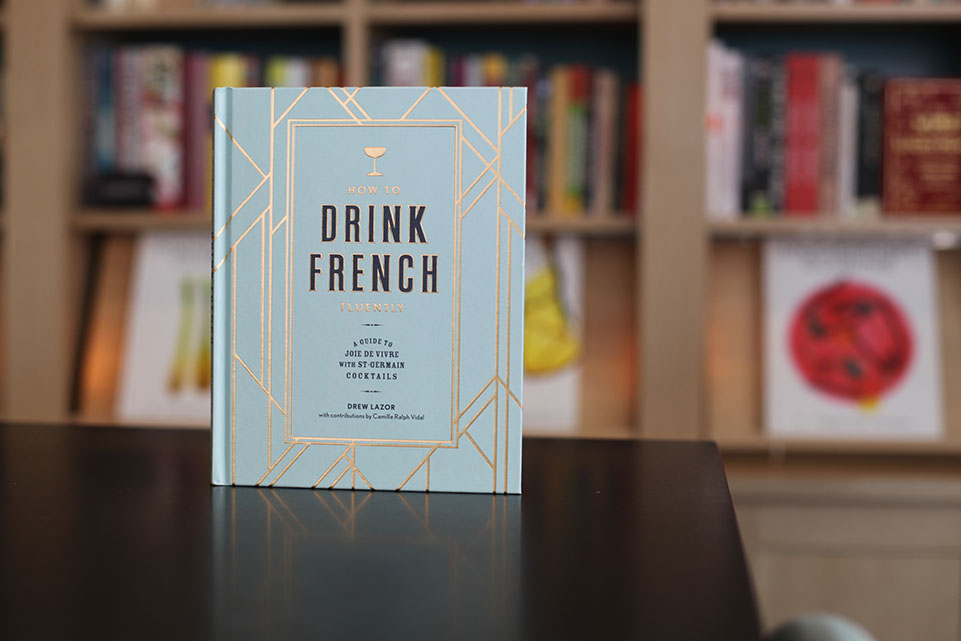 How to Drink French Fluently by Drew Lazor
Inspired by everyone's favorite liqueur, St. Germain, this cocktail book will provide you with a variety of recipes for a fine French libation. For those of you who enjoy a cocktail at just about any time of day, you're in luck! This book was broken down by time of day so that you can expertly craft your cocktails whether it's for brunch, dinner, or a nightcap. From the light and refreshing to the bold and boozy, there's a cocktail in here for everyone. You'll even find some pro tips for building a home bar collection to impress on a moments notice. You'll be a cocktail master in no time!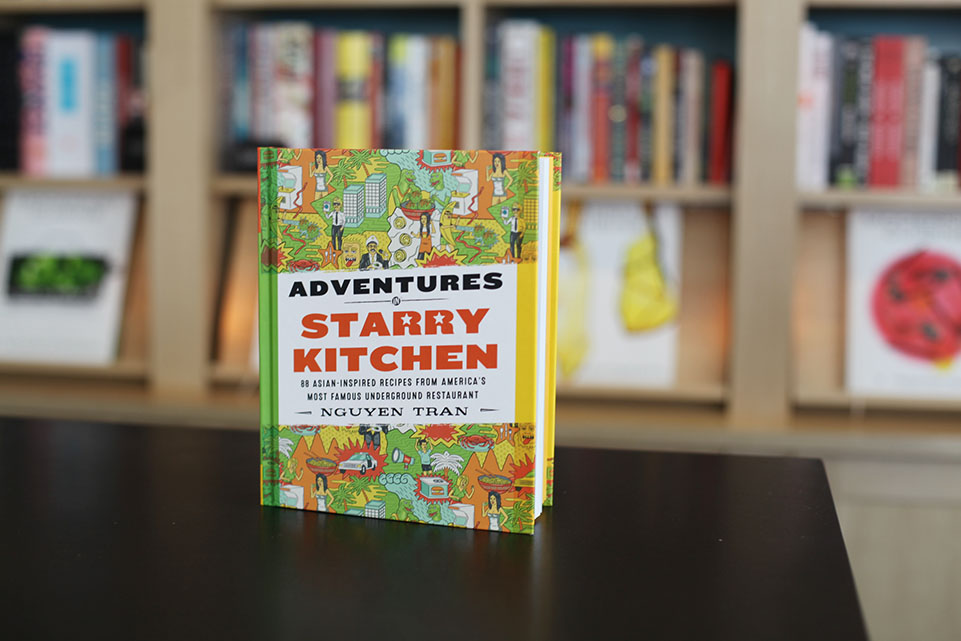 Adventures in Starry Kitchen by Nguyen Tran
Nguyen Tran admittedly grew up avoiding the Vietnamese food that he now writes about in this book. However, through this witty and fun cookbook, we now know he's not only learned to embrace the food of his heritage but has mastered Pan-Asian comfort food across the board. With this cookbook, learn to cook lemongrass tofu, salted duck egg cereal prawns, ribeye satay noodles and more. As a bonus, each recipe includes a "Balls Out" feature which transforms each 2-4 serving recipe into a 40-80 serving feast. Needless to say, call up all your friends because you're going to have a great time with this one!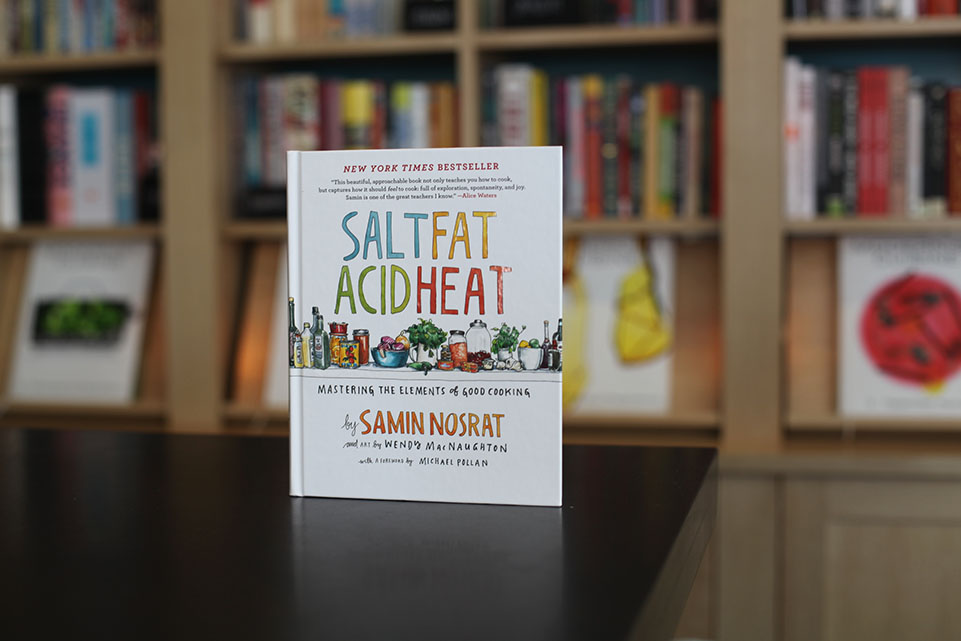 Salt Fat Acid Heat by Samin Nosrat
If you're just beginning to scratch the surface on your culinary journey, look no further than Samin Nosrat's Salt Fat Acid Heat. This cookbook will easily become your reference point for just about anything you create in the kitchen. Broken down into four main parts, Samin discusses the importance of mastering the four concepts for which this book is named in order to make any dish taste fantastic. While this book includes recipes, Samin encourages everyone to make each dish to their own taste. For anyone starting out in the kitchen, this is a must-have.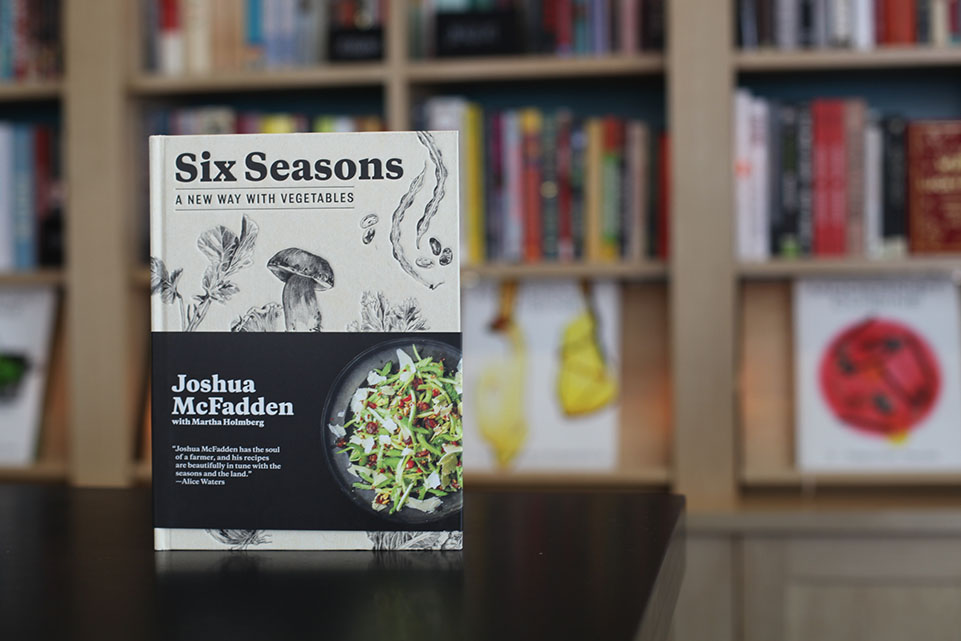 Six Seasons: A New Way with Vegetables by Joshua McFadden
This is yet another staple to add to your bookshelf. Chef and Author Joshua McFadden puts his farming experience to paper and breaks down the year into six parts to highlight when our favorite vegetables are at their best. He provides notes on shopping for, preparing, and cooking each vegetable so that they stand out in your dish. Explore his recipes and discover creative dishes including chilled seafood salad with fennel, radish, basil and creme fraiche or charred broccoli with tonnato, pecorino, lemon, and chiles. This cookbook will reinvigorate your love for vegetables!
Back to Blog