Philadelphia has its share of celebrity chefs, from Jose Garces and Marc Vetri to Jen Carroll and Morimoto. They all deserve a ton of respect and they were all on my list of "chefs I would like to meet" when I came here. But I often wonder is who it is that they consider to be a "celebrity chef"? Who would have Jose Garces saying "wow! I can't believe I just met _____".
Well, there is one Chef that I'm sure is on every chef in Philadelphia's list – and his name is Ferran Adria and if his name or his now closed, Spanish restaurant elBulli doesn't ring any bells, we are talking about one of the most important figures in the culinary world today!
Recently, your reporter from the University of Gastronomic Sciences in Italy (that's me) had the pleasure to spend an afternoon following celebrity chef Ferran Adria during his time here at the university.
To those of you whom the name Ferran Adria is not a familiar one,  here is a little bit of background: elBulli was (prior to its closing in 2011) one of the most controversial and experimental restaurants in the world. The restaurant had 3 Michelin Stars and was located near the town of Roses in Catalonia, Spain. It opened in 1969 but only after Adria joined the team in 1984 did it receive world recognition. Even without "Open Table", they received up to 1,000,000 reservation requests per year, where only 8,000 lucky ones would actually get a table.
Adria is considered by many to be the "father of molecular gastronomy" and the inventor of "culinary foams" (AKA the fancy bubbly foam on your plate). He is one of the most famous people in Spain and is considered by many to be the best chef in the world.
Unfortunately the restaurant is no longer operating but Adria presented to students his plans for the future of elBuli and his intentions to reopen it as a foundation that will focus on his passion towards studying food from all over the world. It will be similar to the restaurant Noma in Norway that has a research lab focusing on the origins of Norwegian food. Adria's intentions are to research the whole world for old, new and unheard of foods. He explained that this idea came to him because he wants to understand food better, and that the only way to expose people to new foods is doing research on how we used to eat old foods.
As part of his visit at the university, Adria collaborated with the our "Academic Table" project. The academic table is our school cafeteria but its no ordinary one. It is run by a group of chefs that graduated from the university and offer us a daily culinary experience with a sustainable menu that changes almost daily. Very much like COOK, they host famous chefs that come visit the university to prepare a menu and cook for the students who get to taste different dishes made by chefs from all over the world.
Adria, who never cooks outside of his own kitchen, constructed a simple Spanish, home cooked, "soul food" menu for the team at the academic table to execute.
Here are a few photos of Adria's visit at UNISG.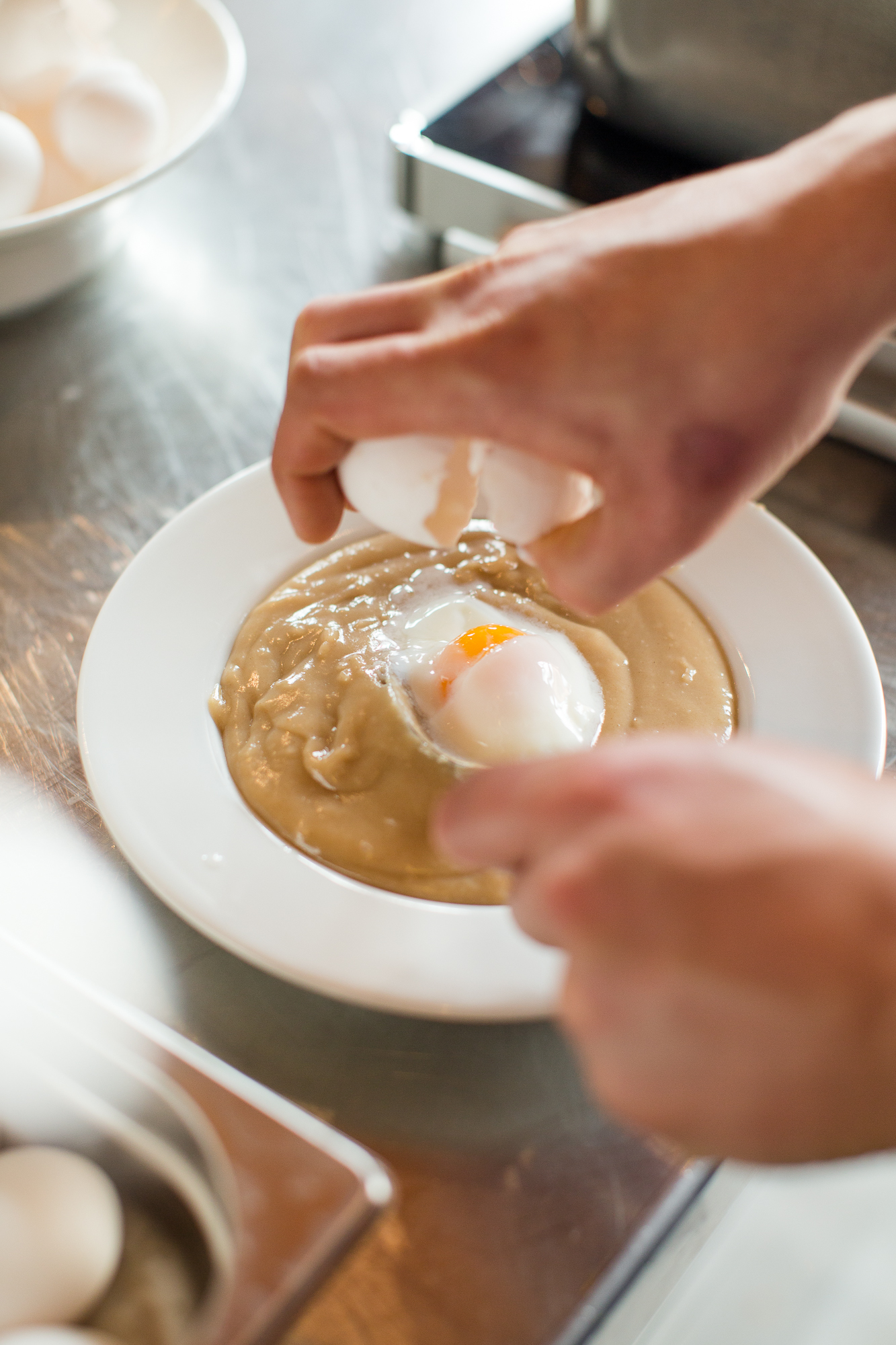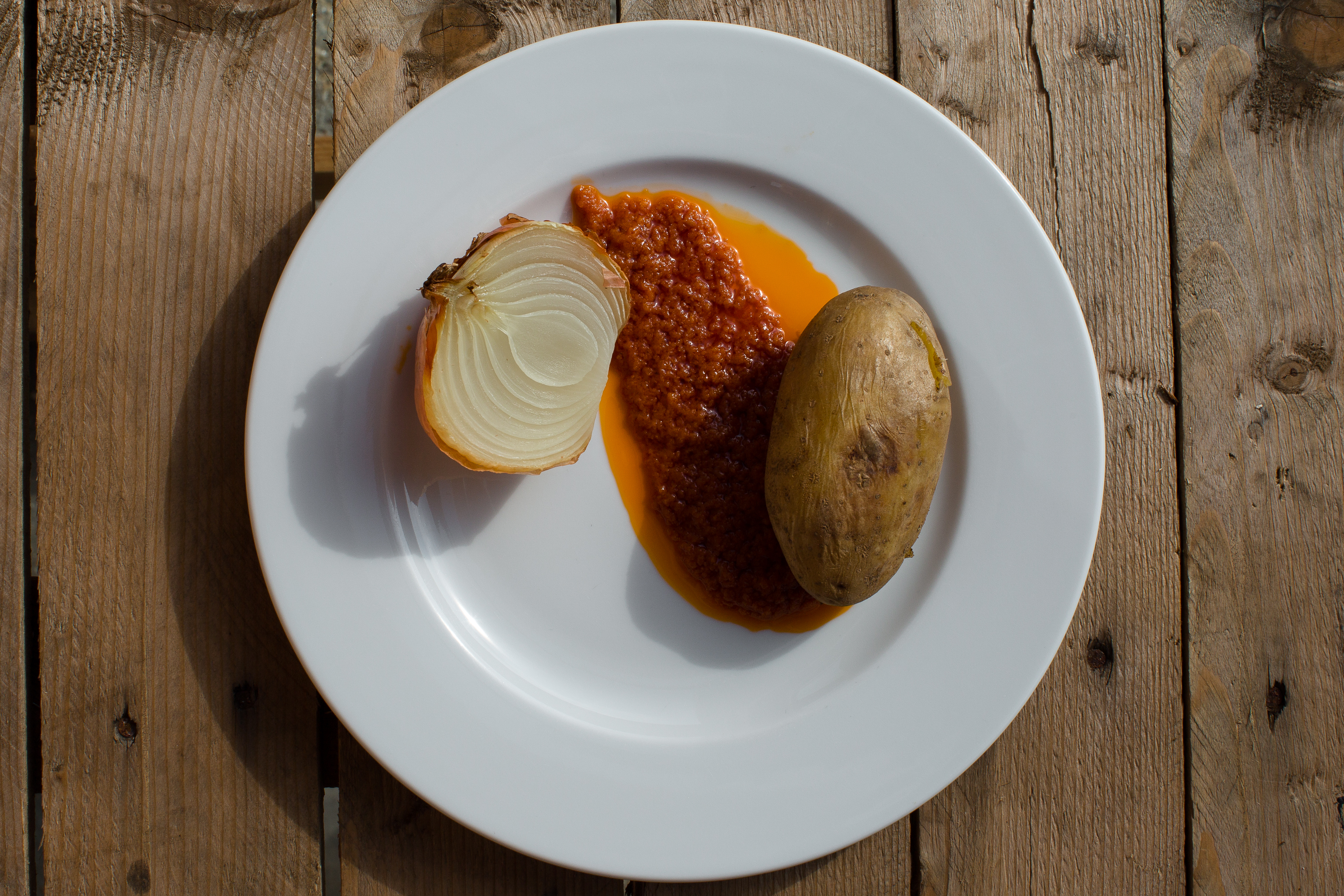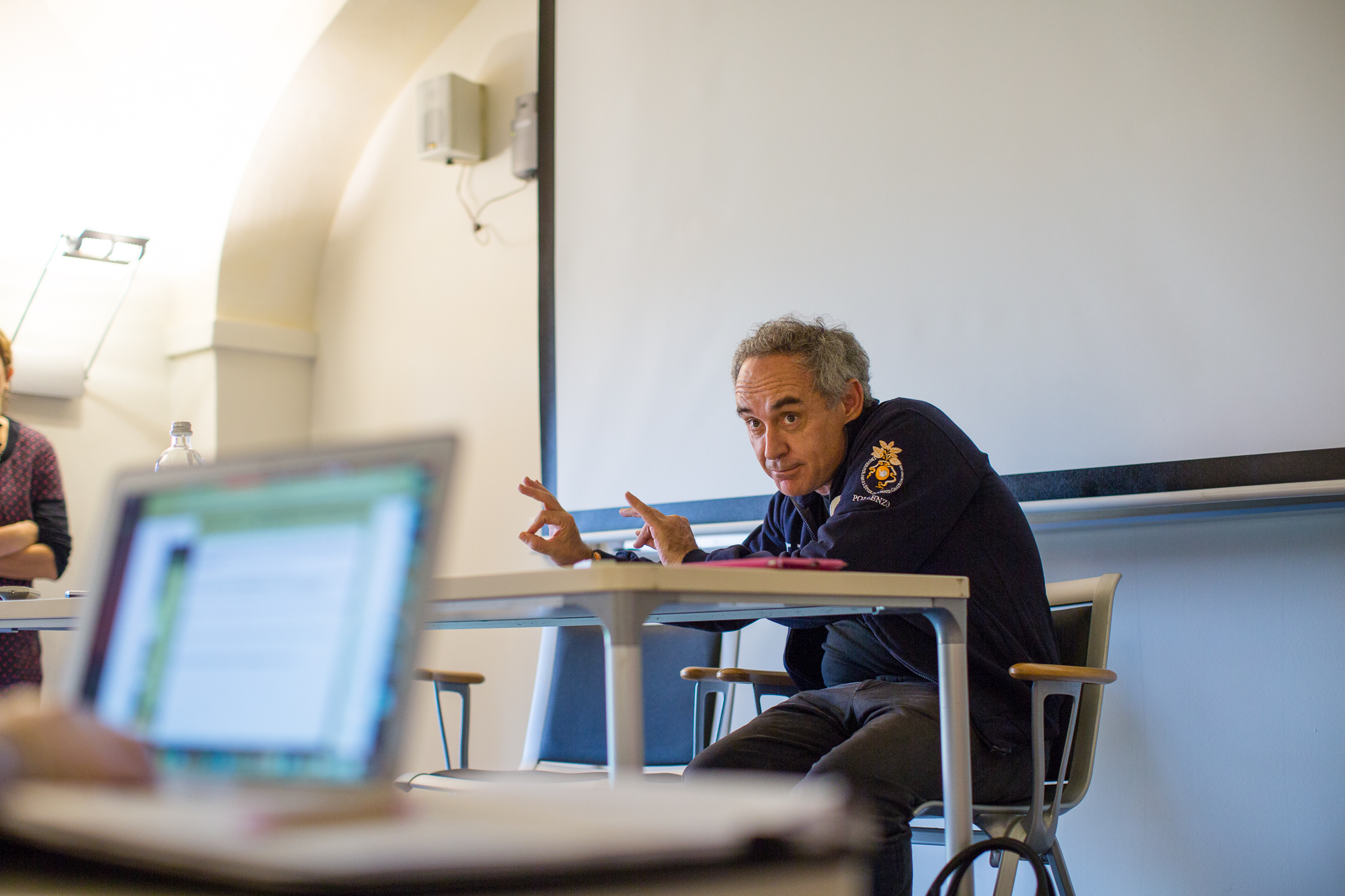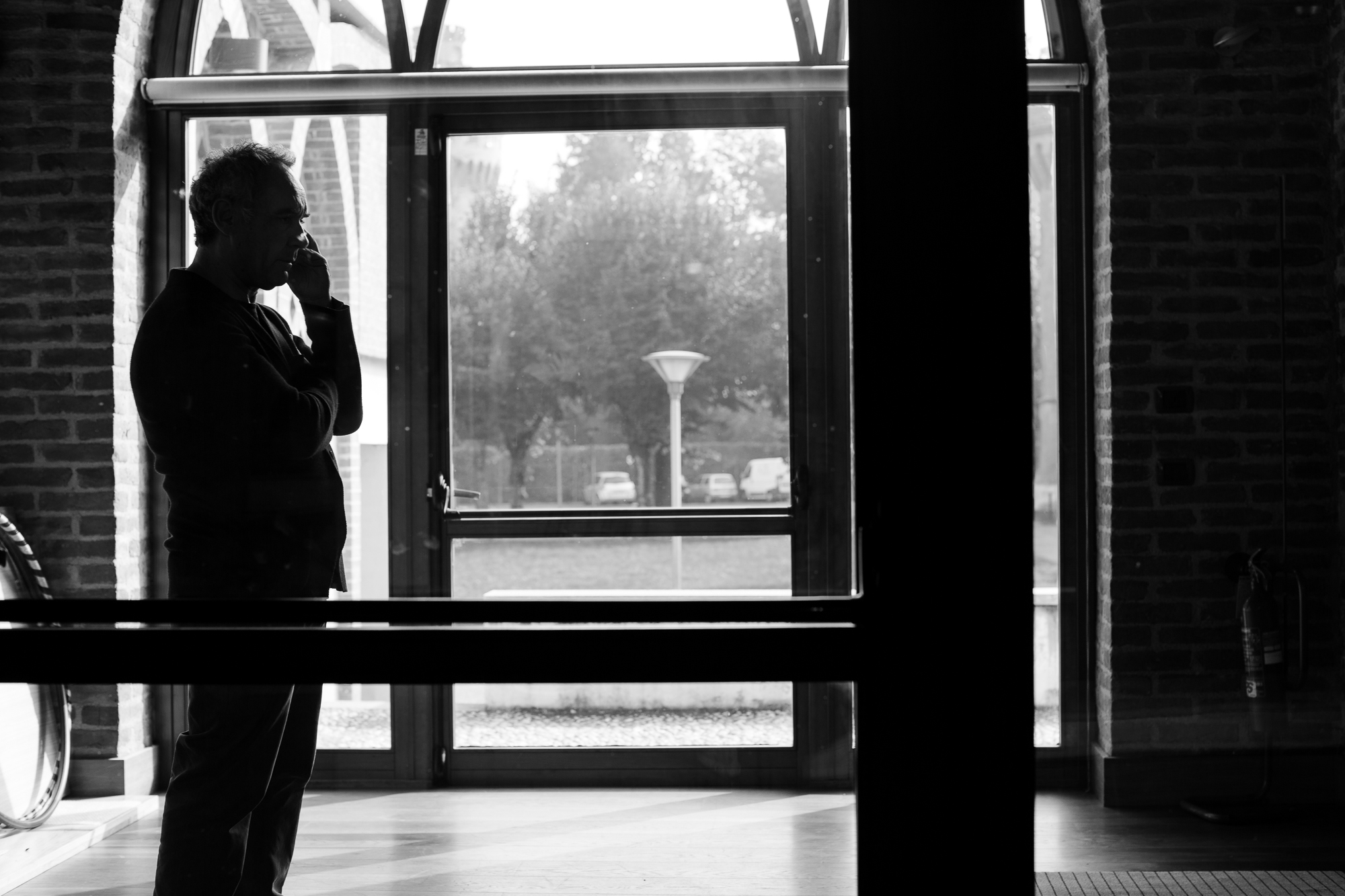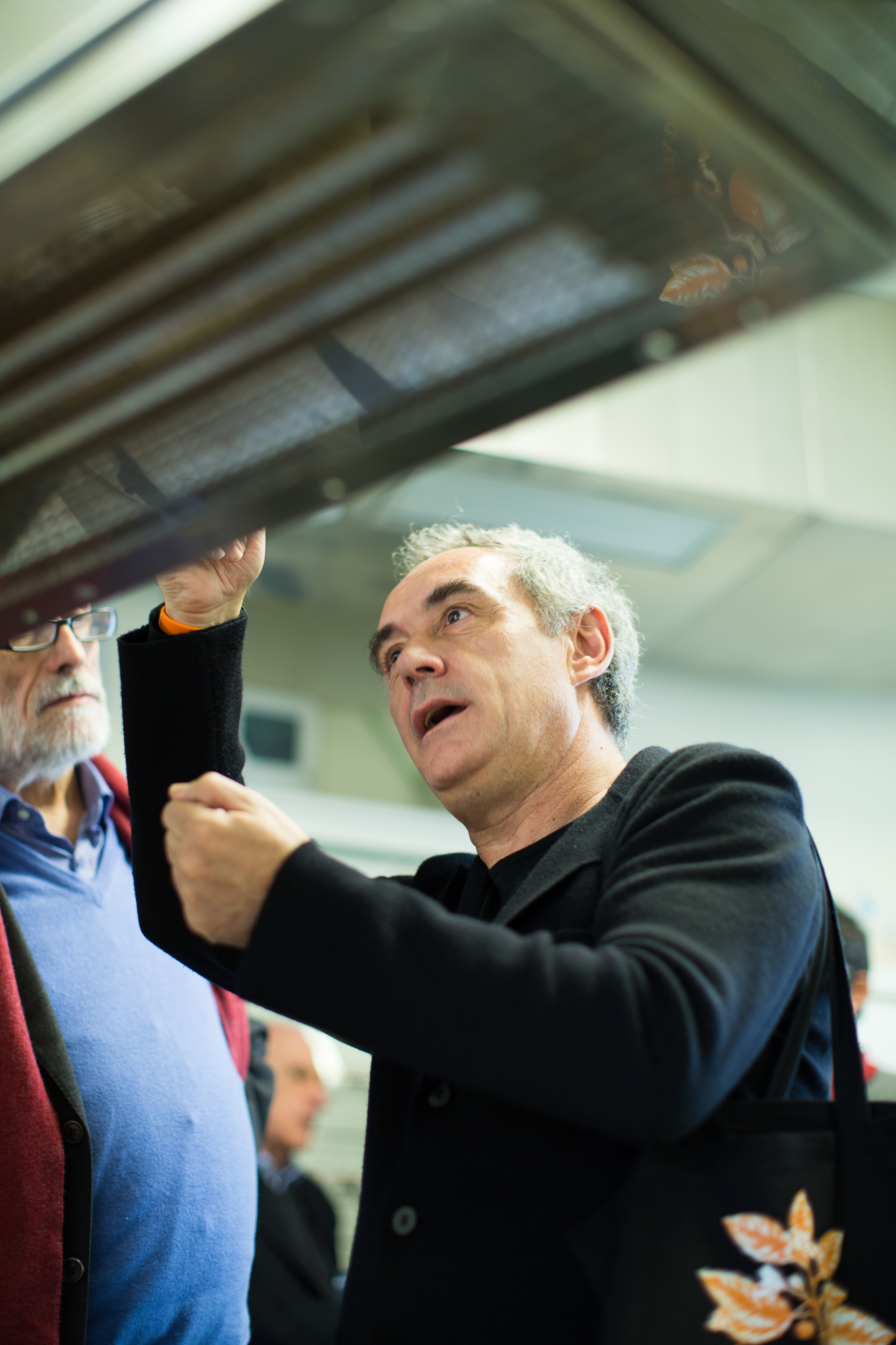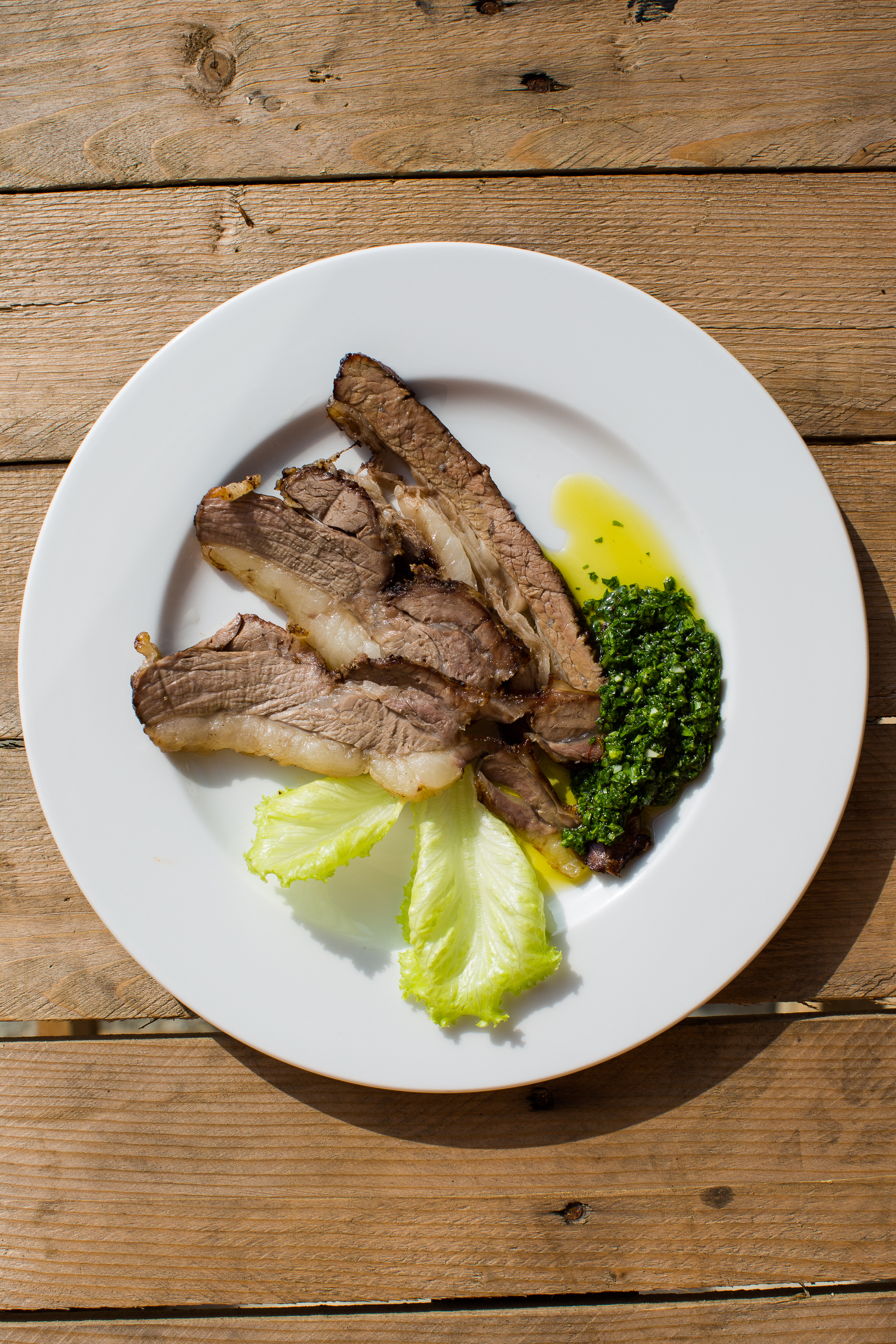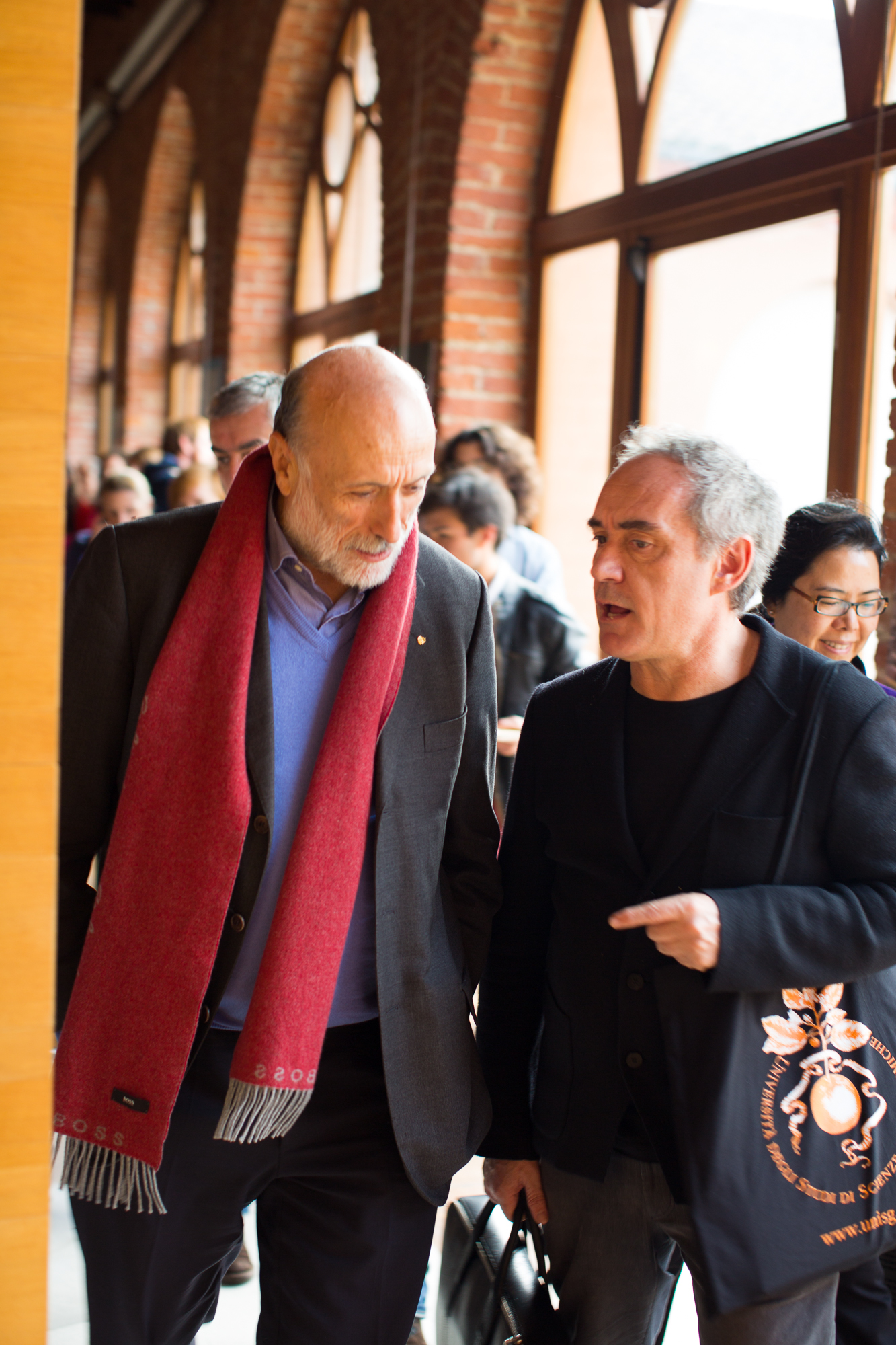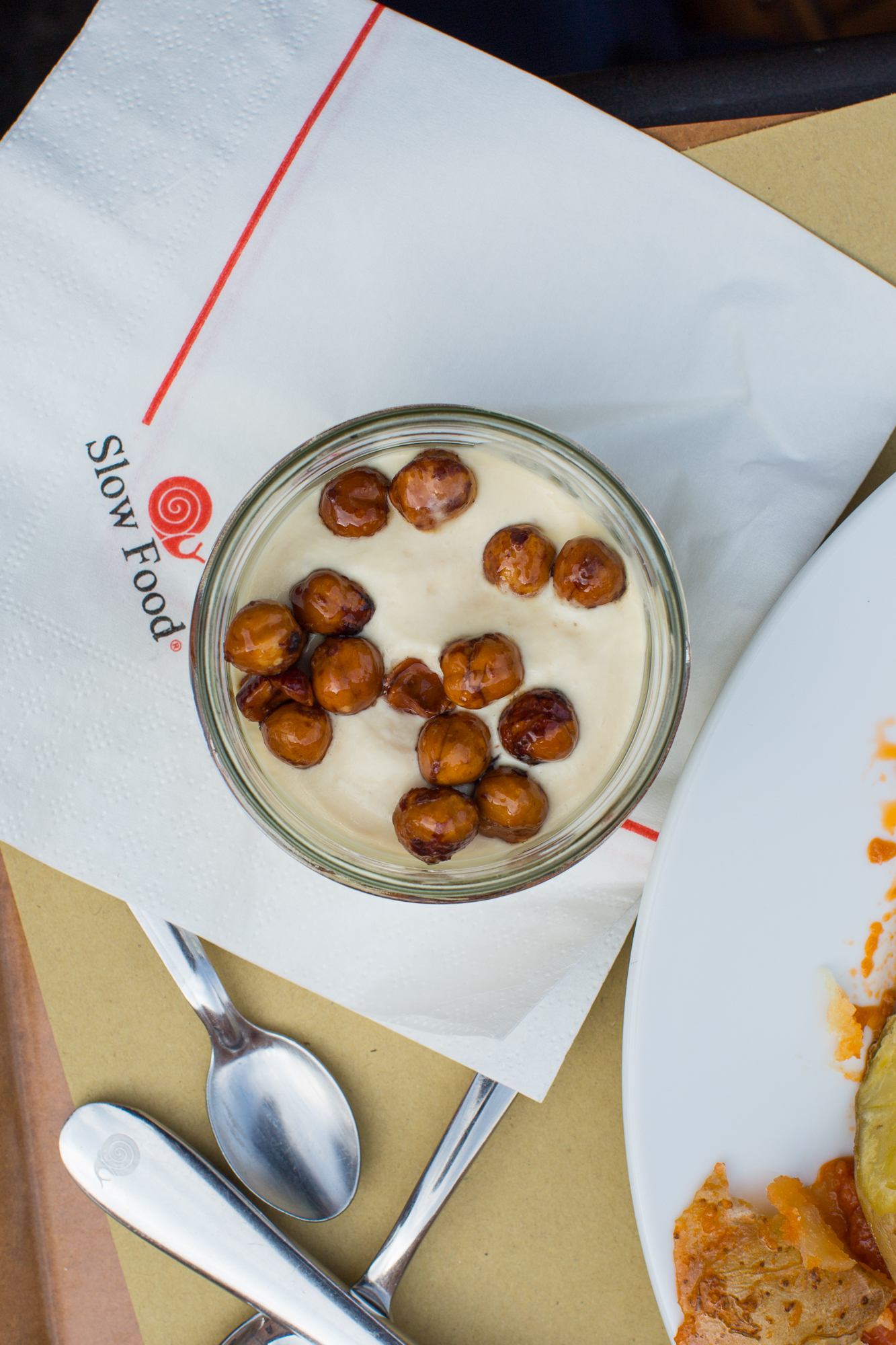 Back to Blog